You never know what will be a success in the vegetable garden. This year my bell peppers withered and fell off of the plants. Total fail. But the chard keeps unfurling green, sturdy, and almost unscathed by pests. It requires frequent harvesting.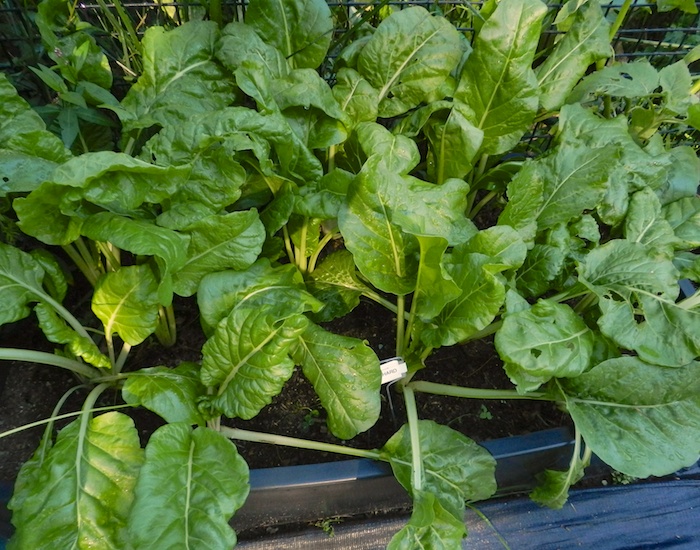 Before working with it in the kitchen, I give the leaves a quick wash to get the worst of the dirt off.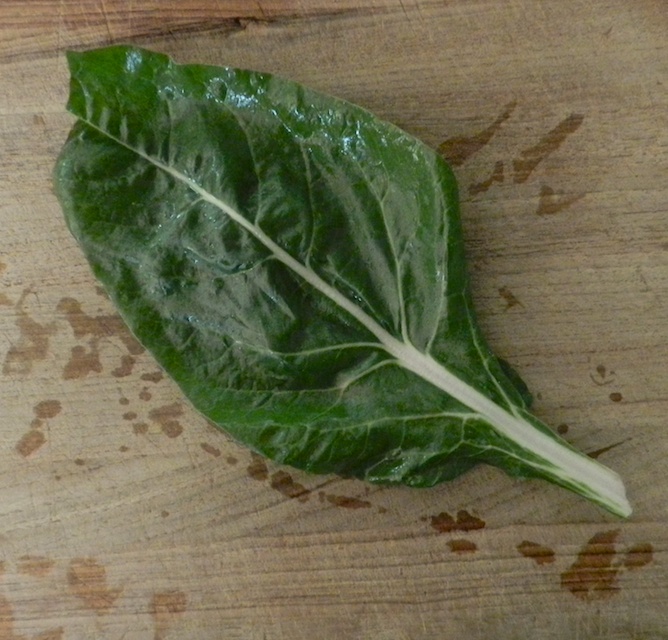 It's best to cook the ribs and dark parts separately so that the tender leaves don't turn to mush while waiting for the ribs to soften. The easiest way to separate them is simply to tear the greens off of the rib.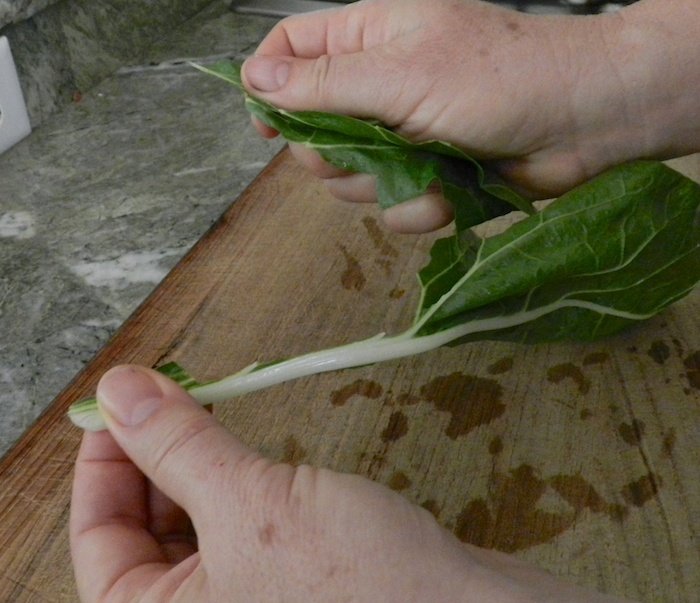 I do this all the way down the plant.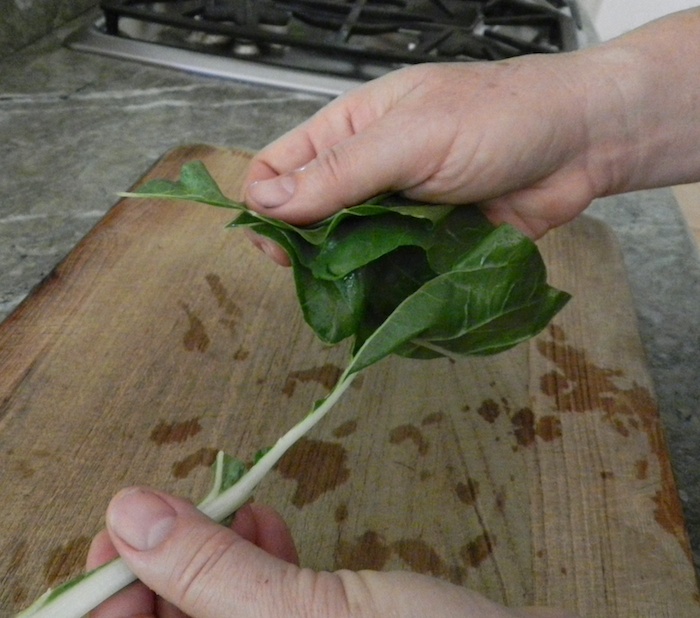 I wash the leafy parts into a bowl of water. Swirl, lift out, change the water. This can take three dunkings before the grit is thoroughly rinsed off.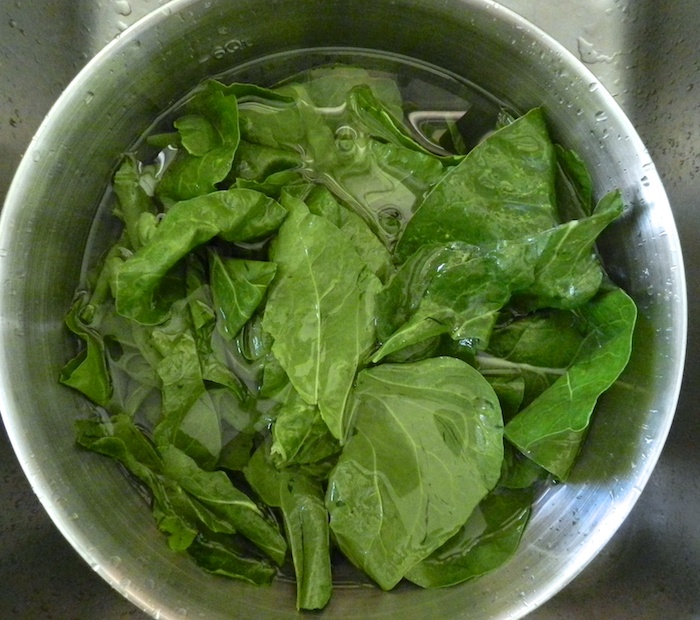 The ribs are edible, and chopped are a nice addition to vegetable soups. But, I have such an abundance of greens, that in all honesty, I don't want to bother with them. Luckily, I have goats who love crunching them down, and so Pip and Caper get the ribs. The chickens also devour chard, even the insect-chewed and wilted plants. Only the choicest vegetables go onto my own table.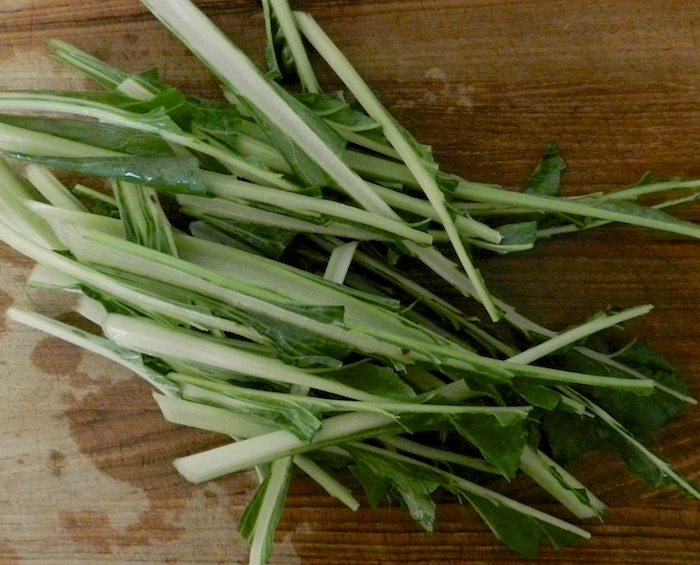 Here they are raw and ready to work with. Greens give off a lot of water when cooked, and so you shouldn't add them raw to recipes other than soup. These chard leaves were destined to go into a frittata, and also get made into a cold, dressed vegetable side-dish.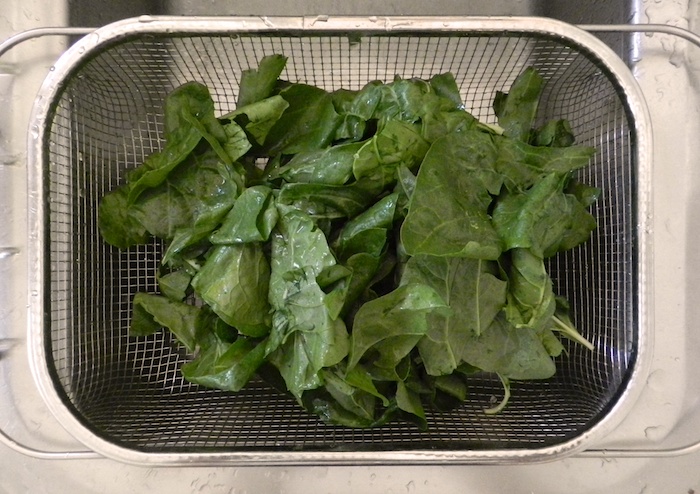 When cooked, greens shrink down to less than a quarter of their volume. So, start them in a big pot. I use a wok with about an inch of boiling water in the bottom. I put in the greens, and, using tongs, turn them over constantly as they shrink and wilt. Here they are after only one minute.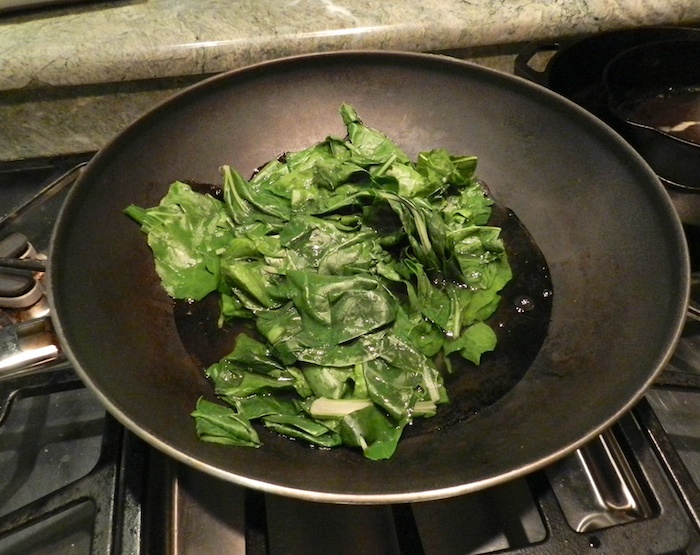 One more minute and they are done.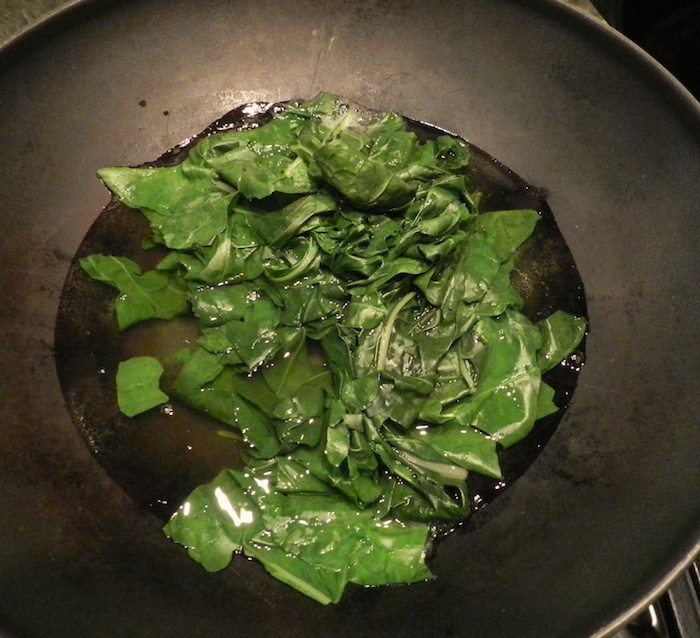 Drain them in a colander.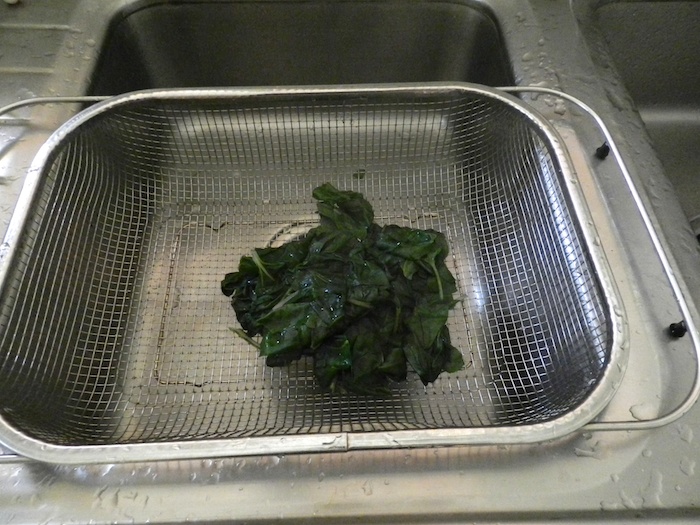 When cool enough to handle, squeeze out the excess moisture. This is what you end up with. Doesn't look like much does it? But, you know how many leaves went into this!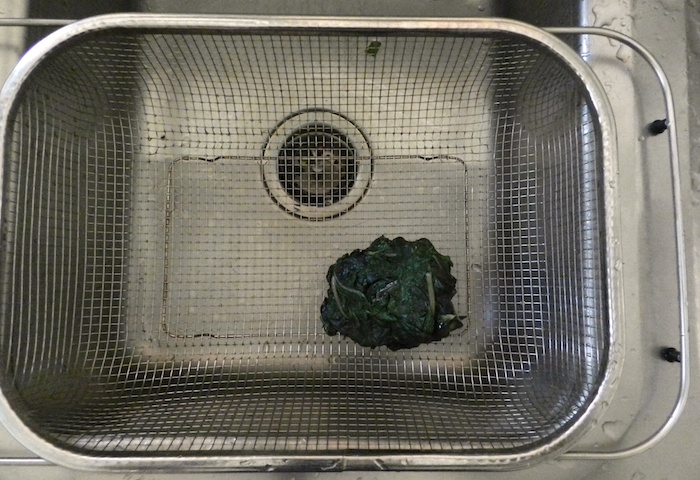 Chopped, these cooked chard greens can be added to lasagna, stratas, omelets, or just about anything. You can squeeze on fresh lemon juice and stir with the best extra virgin olive oil that you have, add salt and a bit of red pepper flakes to make a traditional Italian dish. Use dark sesame oil and toasted sesame seeds for an Asian side.
Cooked chard can be frozen. I use a vacuum sealer and it stays fresh until cold weather arrives and I'm ready to make hearty winter soups.
I've just planted my fall crop of spinach. I'm hoping that it will be as successful as the chard. But, you never know with gardening.