Every year I plant sunflowers in my herb bed. Big, bold, late-summer blooms are so cheering.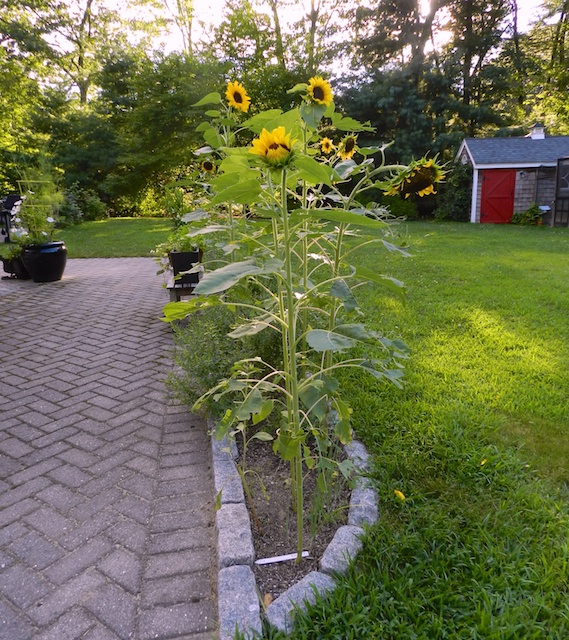 Almost every night we eat dinner on the screened porch and so I plant a mid-height sunflower, that has substance (I'm not fond of dwarf varieties) but that won't block the view. This year, when purchasing seed packets, I realized that I needed to add a criteria other than size and color to my selection process. Because sunflowers are now popular as cut flowers, many of the varieties are pollen-free hybrids. That means that the blooms won't leave a dusty mess around the vase, and the centers will be a perfect black.
But, no pollen means no bees, and I like seeing their fuzzy legs covered in gold.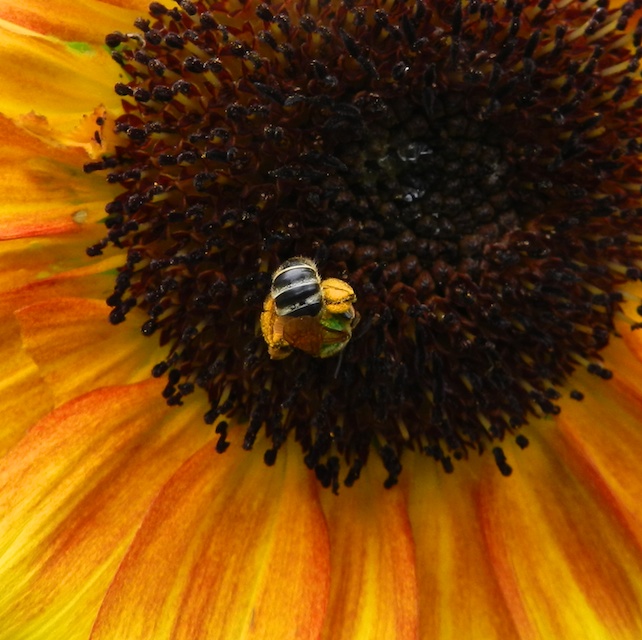 And no pollen means no seeds for the goldfinches to eat.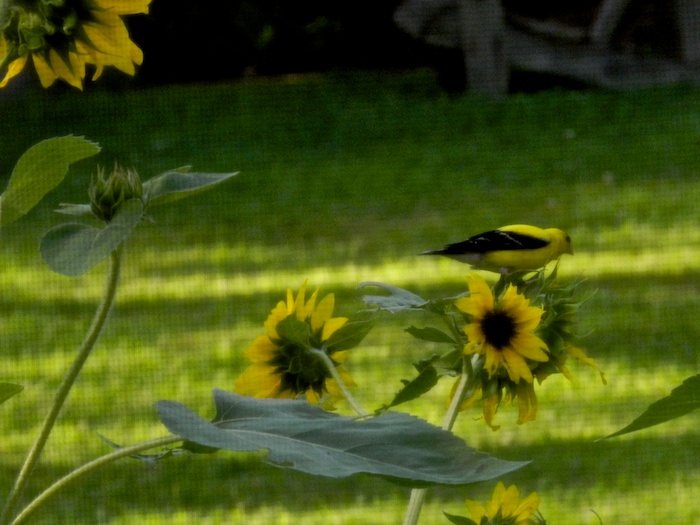 Although my sunflowers start out beautiful,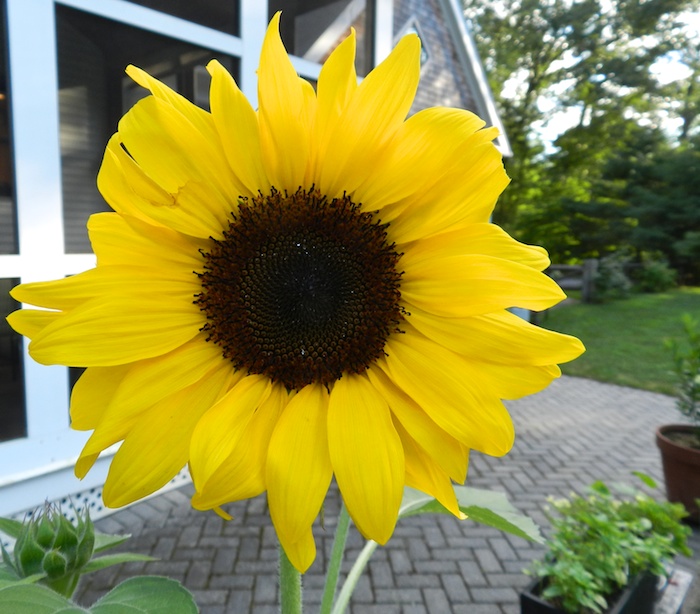 they don't stay that way for long. Sustaining the local creatures takes it's toll.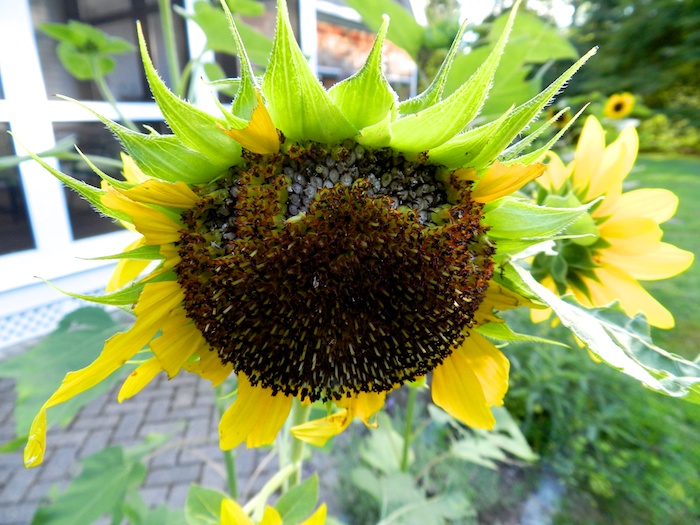 In the large scheme of garden design, raggedy edges don't matter. Besides, all you need are adorable garden ornaments to distract from the imperfections.