Buffy is seven years old. Chickens don't usually live that long, not even doted on backyard birds. Certainly, Buffy is so long-lived thanks to a number of reasons. She's had more than her share of ailments, but she has survived all of them, primarily, I think, because of her sturdy constitution. That, and I've been right there to treat her. It's also possible that she has defied the odds because of her personality. Buffy is steady. Unflappable. I'm not one of those who believe that chickens are smart, not in the way that we humans gauge intelligence. But, those pea-sized brains do a remarkably fine job making sense of their surroundings and their animal community, and allowing them to live fully in their worlds.
I think that the wonderful thing about having a hen live well into old age is that you I can observe the years of accumulated  knowledge. I saw this the other day. I let the Girls out into the goat pasture to forage in the weeds and compost pile. The youngsters spread out, gleeful with the wealth of things to investigate and eat.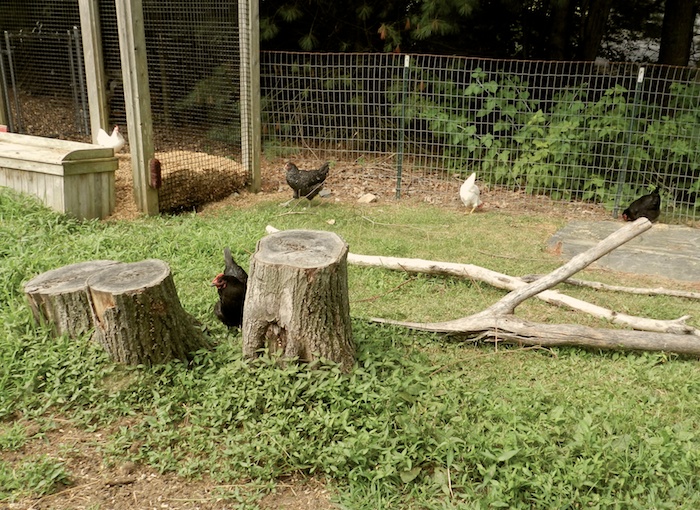 Buffy has seen it all. She knows that it's work to scratch up those bugs. It's far easier to eat pellets from the dispenser. Besides, her legs are tired. Buffy knows a cool and comfortable place that she can hang out with her friends, and that's right where she went.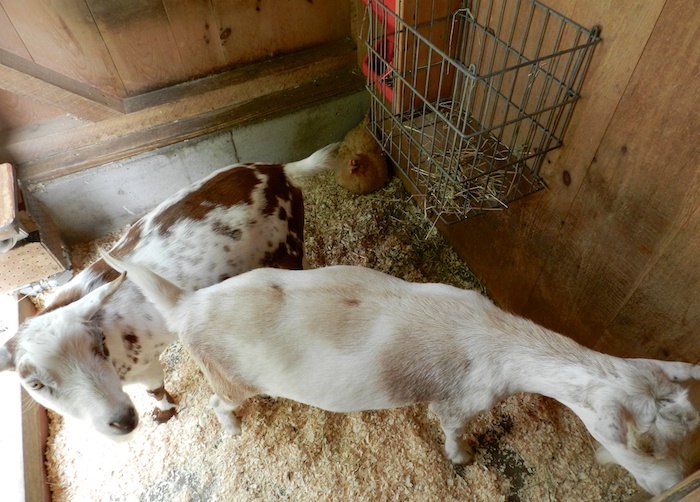 While the pullets ran this way and that, Buffy settled down for a chat and then a nap with the boys.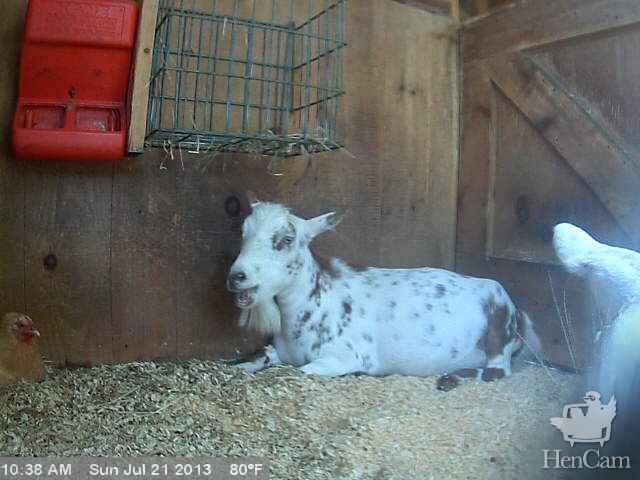 Later, when it was time to go back into the chicken run, Buffy was waiting at the gate with the pullets. Yes, Buffy knows exactly what is going on and she knows exactly how to steadily and surely pace her days.