The weather last week was terrible. It was hot. It rained on and off. There were long stretches of torrential downpours. When it wasn't raining it was hot and the air was dense with 100% humidity. We humans were miserable. The rabbit stretched out on the concrete next to a frozen bottle of water. The hens stayed inside and complained. The goats refused to graze and asked for more hay. But, the Beast was in her element.
Fish must stay submerged in water, and so her world is constrained to under the surface of the pond.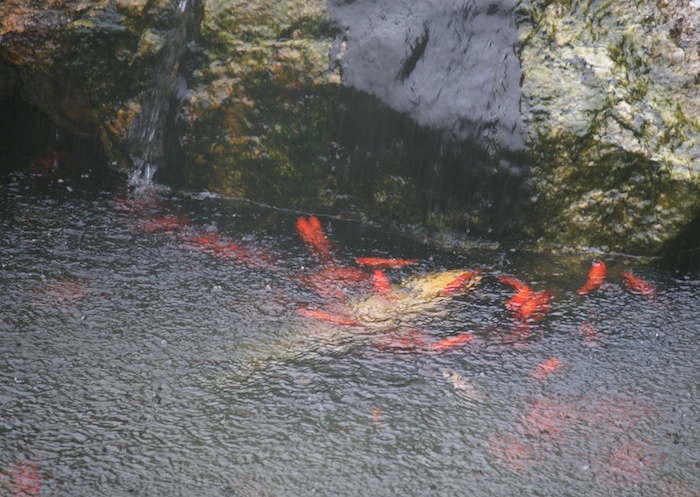 The Beast and her minions (the goldfish) are voracious eaters. Algae is a favorite food. What with the humidity and heat, a sheet of algae bloomed last week on the rock. It is usually out of reach. But, with the rain coming down in warm sheets, there was little difference between the air and the pond. The Beast has good eyesight. She took a look.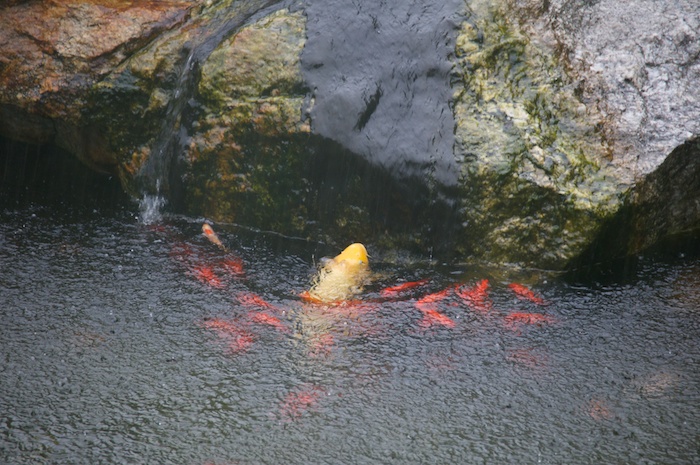 Her world expanded.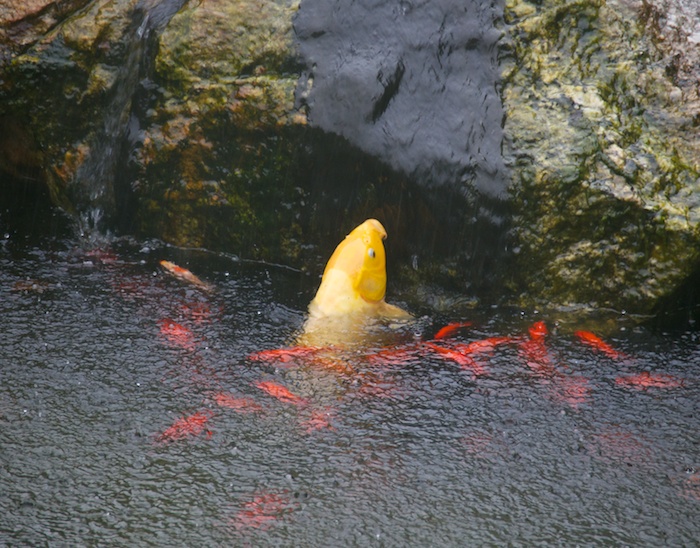 As did her belly.
*New readers here might want to know that The Beast is a 10 year old koi. I bought her for $3.99 when she was barely 3-inches long. At the time she was white with a big black splotch on her head. She grew, the spot didn't. She lives year-round in the pond, which is fitted with a pump, flowing water, and a cave so that she survives quite comfortably through the winter.