This past week voracious hunters arrived in the backyard, but unlike most predators, I was quite pleased to welcome them onto the property.
Everywhere I look are shimmering, beautiful, lethal dragonflies.
Dragonflies prey on other insects – especially the ones that I find the most bothersome. They catch wasps in midair.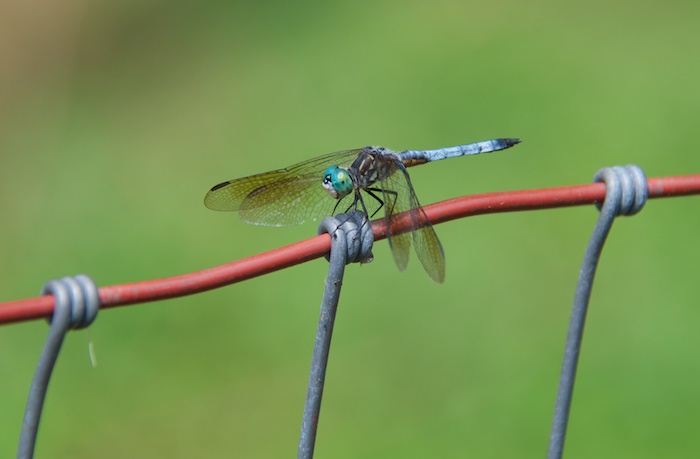 They eat ants.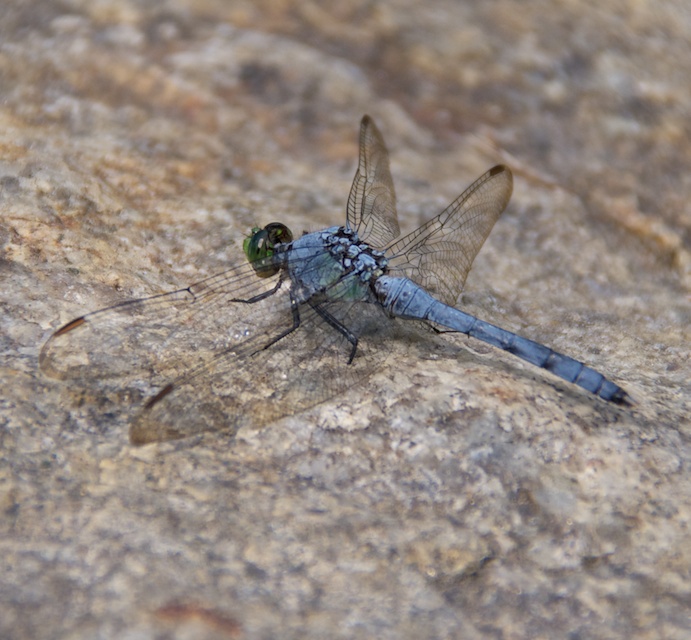 They eat flies, so I'm especially pleased to see them darting around the barns.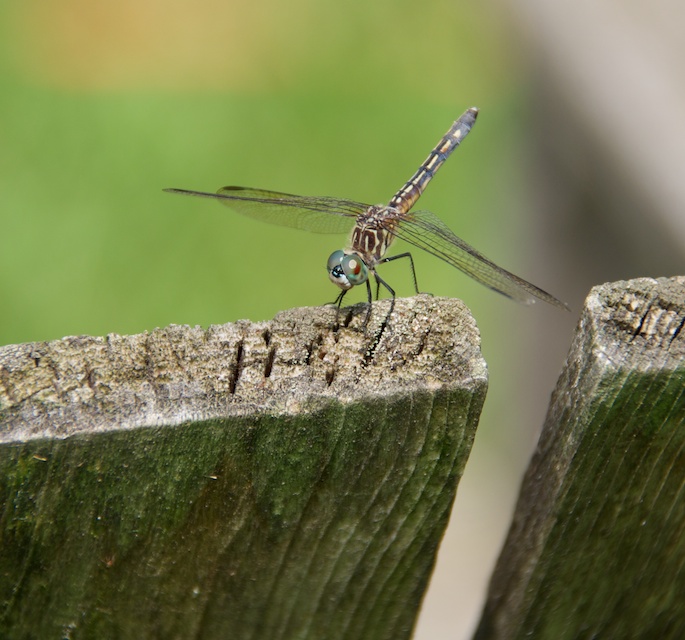 They eat wasps. Last year I couldn't get into my vegetable garden because of a yellow jacket nest that took me two weeks to destroy. If the dragonflies stick around I won't have that problem this summer.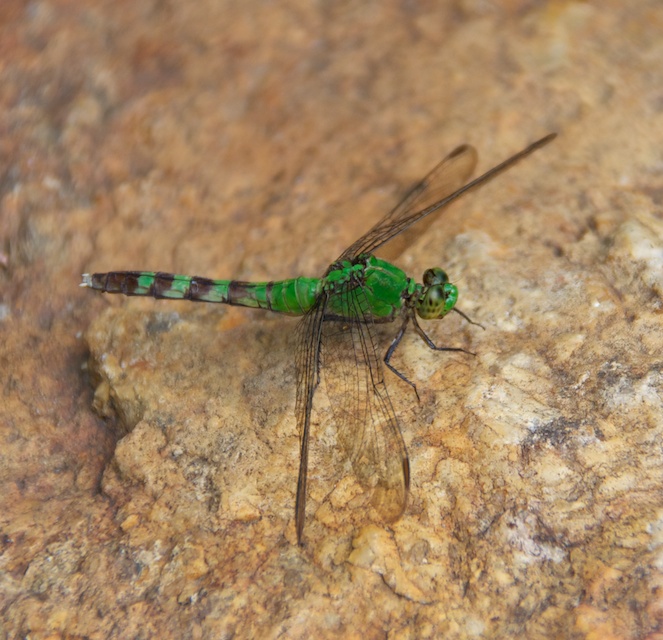 Actually, it doesn't matter what they eat. They're like jewelry for the yard.
Side-note: Just like there are birdwatchers whose hobby is identifying birds, there are also dragonfly-watchers. If you are one of those knowledgeable people, please let me know what species are photographed here. Thanks!
(Photographs taken by Steve using a camera that requires far more technical know-how than I have.)