The pullets at the nursing home are doing great! I checked in several times during the heat wave, and they weren't suffering from stress during that hot and humid spell. Of course, the nursing home has an ice machine, and so a tub of ice was put into their run daily. The kitchen supplies the chickens with plenty of greens and cantaloupe. The hens vote that kale is their favorite. They also get the occasional outing onto the grass.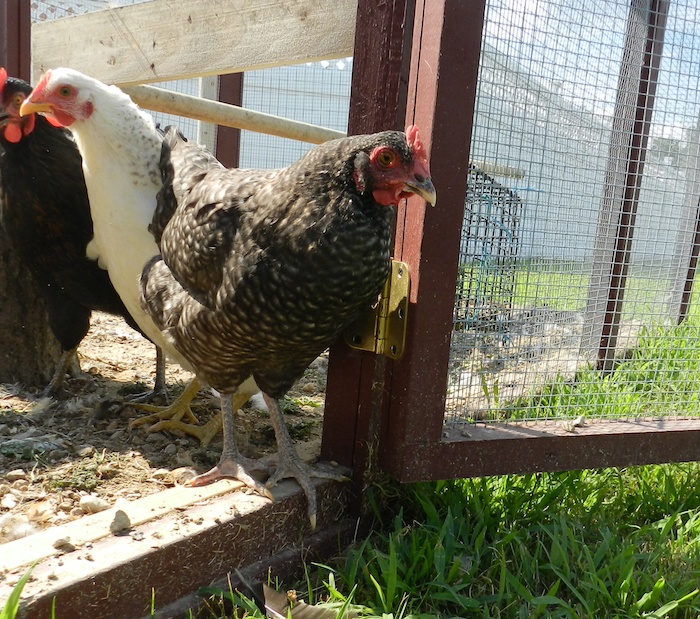 A shade tent has been set-up for the comfort of the elders and their visitors.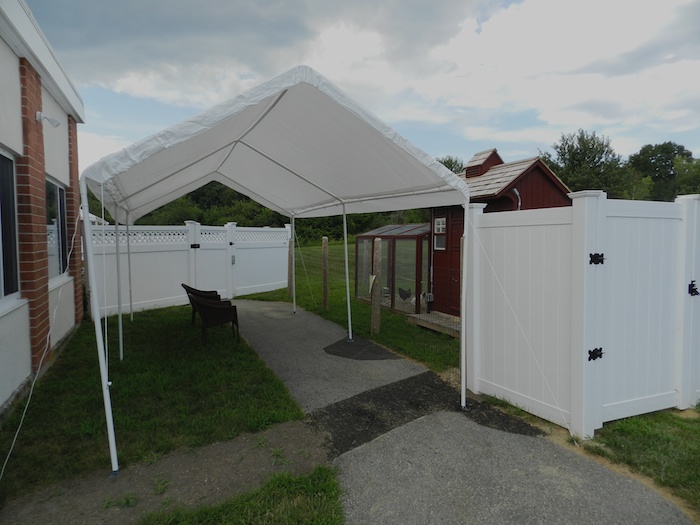 But on this extremely hot day, the residents watched from the window.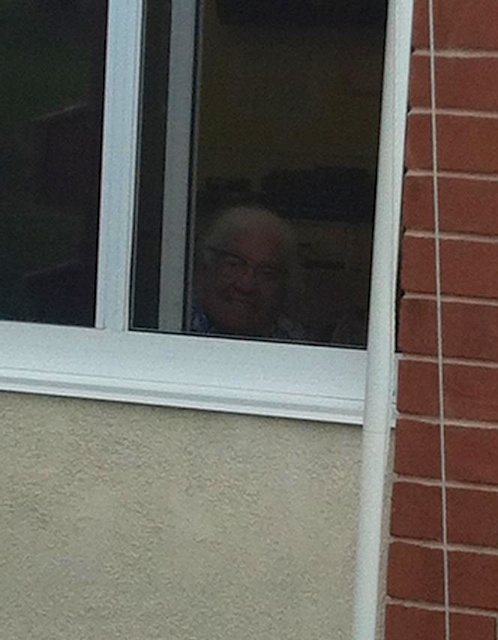 I have put together a packet of information that I can provide to facilities interested in bringing chickens into the lives of their elders. I am also available to do a one-hour enrichment program at nursing homes within driving distance of my home near Boston. Email me with contact information for the facility, and I'll send the packet out.