Someone has been rearranging the dirt in the corner of the Little Barn pen.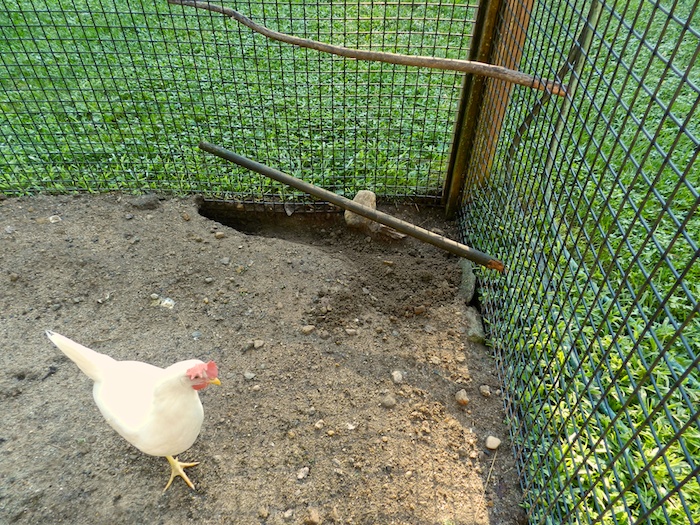 Misty says, That rabbit has been busy.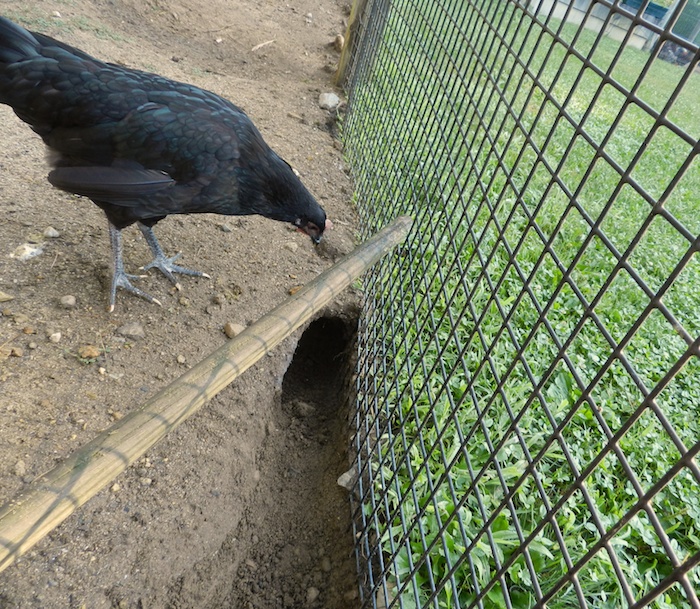 It's getting rather deep.
Rabbits dig and burrow. It's something that they love to do and one reason why my bunnies have been so content living outside. It's also why the fence is buried 8-inches below ground. But, that's not far enough down to keep an industrious rabbit in. Rocks are being added along the edge.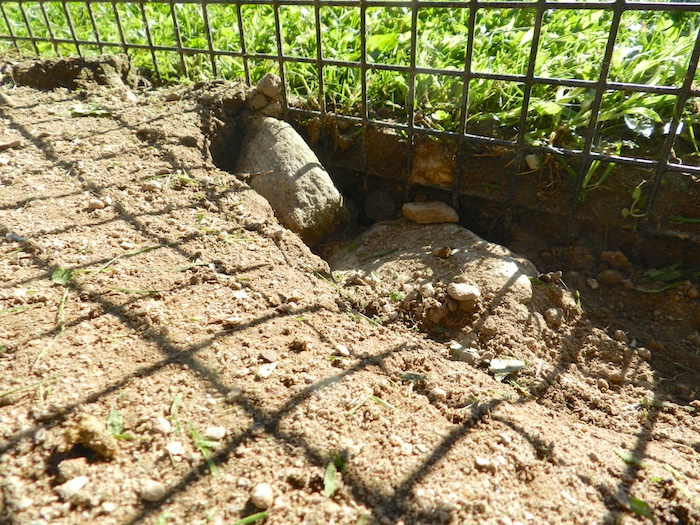 Don't be fooled by that adorable innocent face.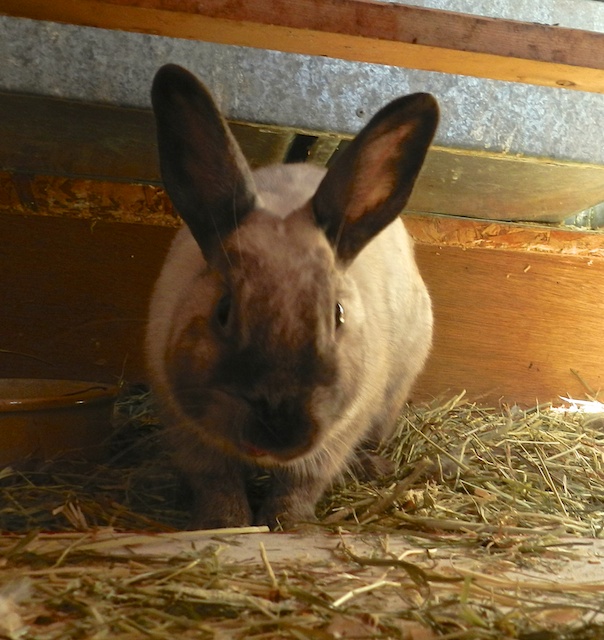 Phoebe says that there are plenty of other places to tunnel. She's contemplating her next move. I'll be checking the perimeter daily.