All flocks have pecking orders. Hens raised together since chickhood begin to sort out everyone's status from day one, but it's not fully decided until they are mature. Right now, the Girls are teenagers. There's a lot of running, chasing and testing of boundaries. I've managed their environment so that this doesn't escalate to aggression and bloodshed. Most of the time the interactions are subtle, but I already know who will be the Top Hen.
When I let the Girls out for a bit of time on the lawn, look at who strides out in front.
Veronica.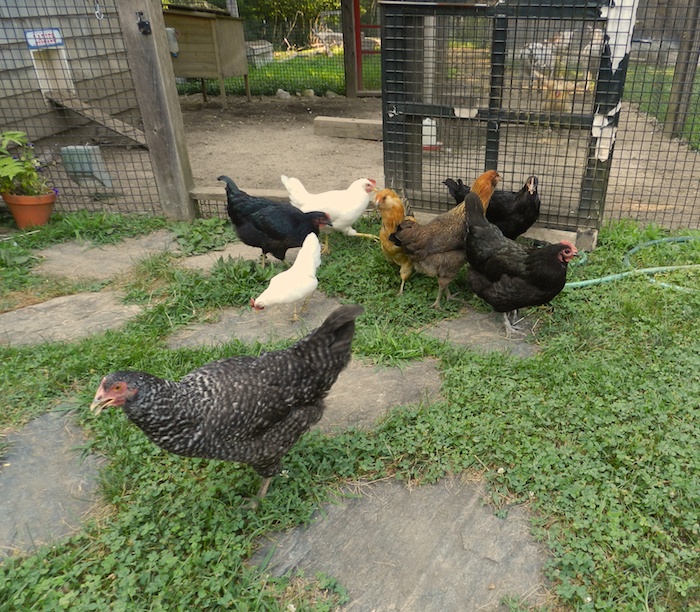 While the other hens spread out to graze and hunt for yummy tidbits,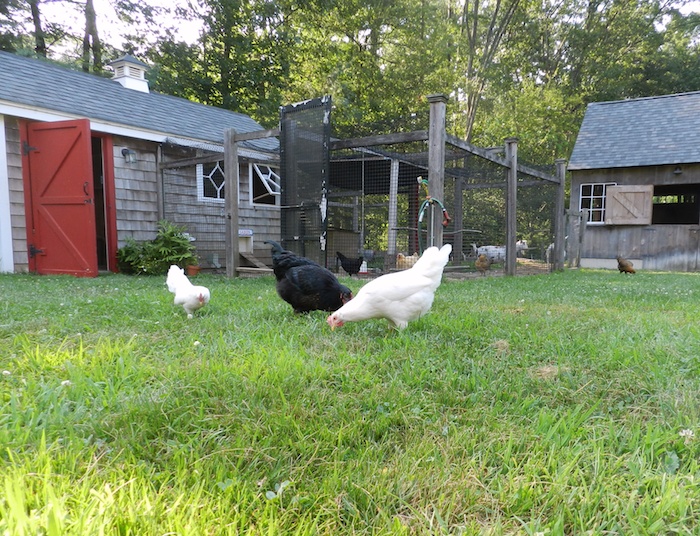 one hen would rather take a look at what I am doing. The Top Hen ruins a lot of photographs.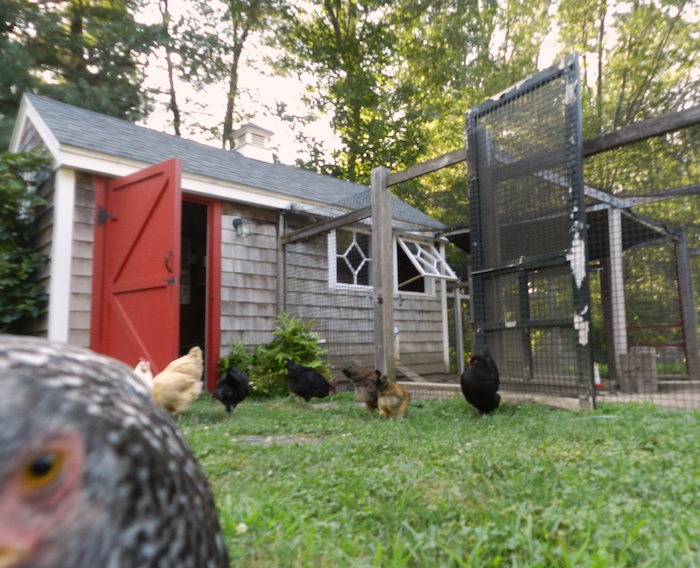 You don't need a telephoto lens when trying to capture the Top Hen's image,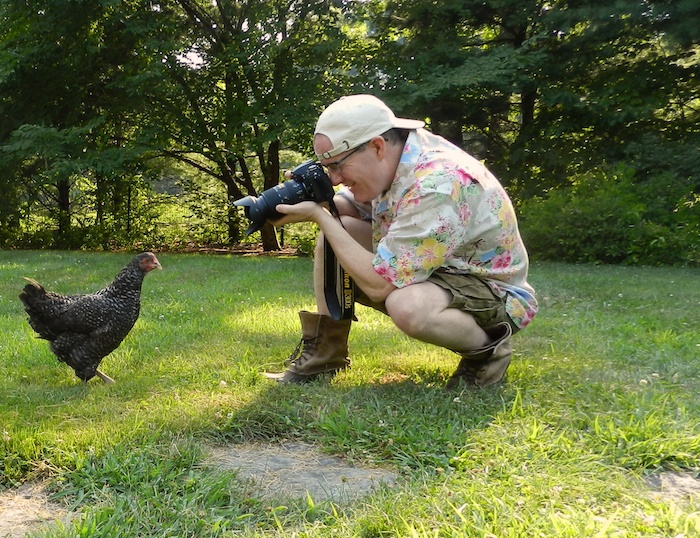 but you might need a camera that can photograph objects moving at speed.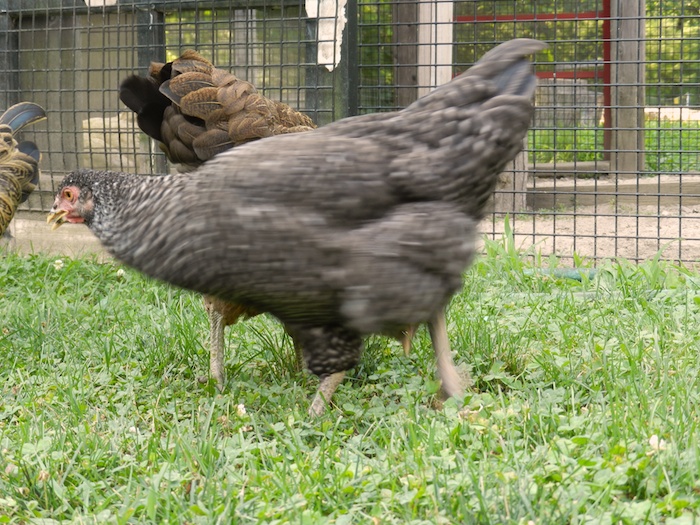 When confined in the pen, like a good Top Hen, Veronica is not a bully. But she does get first dibs on the kitchen scraps and rests where she wants on the roosts. Veronica is definitely the Top Hen of the young Girls,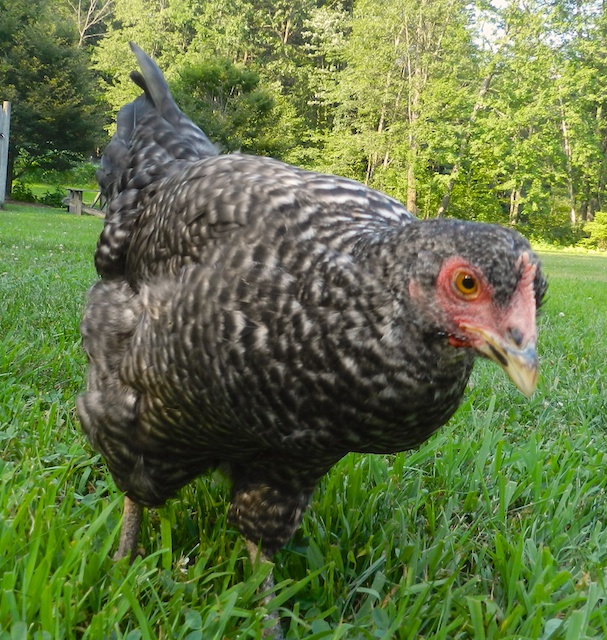 but she is no fool. She leaves the Grand Old Dames, Twinkydink, Buffy and Betsy, alone.