As expected, Twiggy is the first of the pullets to lay an egg. White Leghorns mature more quickly than other breeds. Twiggy turned 17 weeks old last Friday, and this week her comb turned red and flopped over.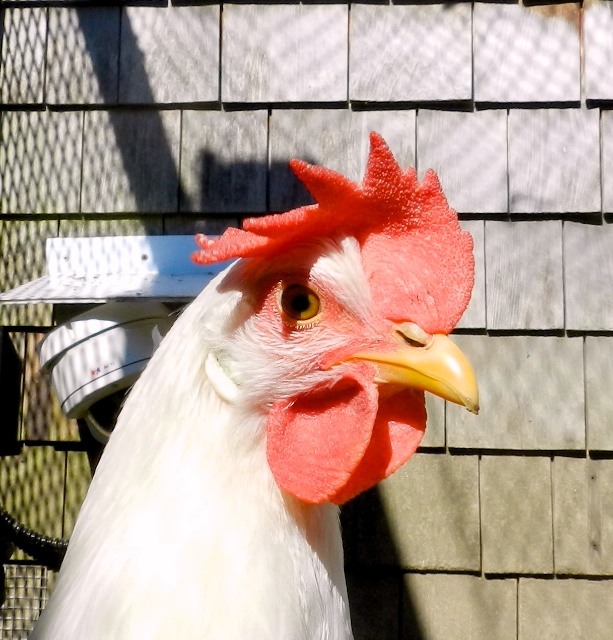 In anticipation of the Girls beginning to lay, I placed a wooden egg in each of the nesting boxes. That did the trick and this morning, Twiggy knew exactly where she should go and what to do. She hopped into a nesting box, circled once and sat down. Being a Leghorn, she does everything quickly. Other hens might spend an hour in the box. Not Twiggy. In short order she laid her egg and went right back outside.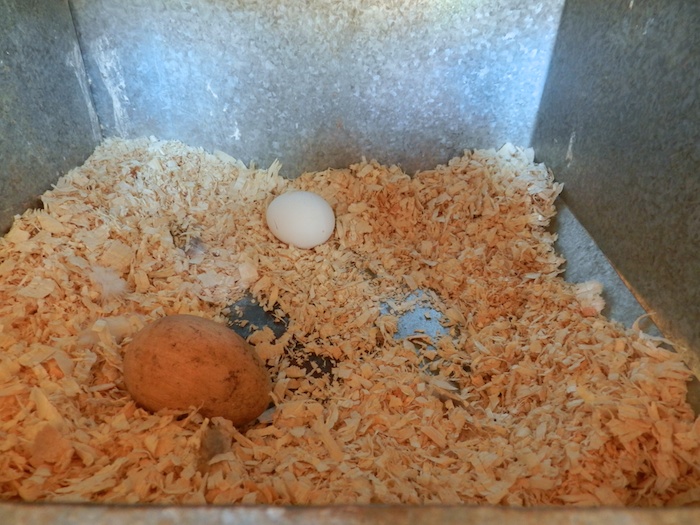 The egg is on the smallish side, as first eggs are, but it looks perfect to me!