My small town (population around 5,000) celebrates Old Home Day on the Saturday before July 4th. It's one of the best things about living here, and I make a point of staying put over the holiday. I've missed fewer than a half-dozen in the more than twenty years that I've lived in this town. There's an ice cream social, a pet show, a frog jumping contest, a country fair with booths selling cotton candy, trail maps, and crafts (I was there with my Vintage Chicken Photographs postcard book and bags made from feedsacks.) There's a ceremony honoring citizens, and the Minute Men fire off muskets. There's even a soap box derby and a dunking booth!
It wouldn't be a celebration without a parade. Ours doesn't allow politicians. There are no marching bands. A horse and an American flag leads off.
There are floats. Sort of.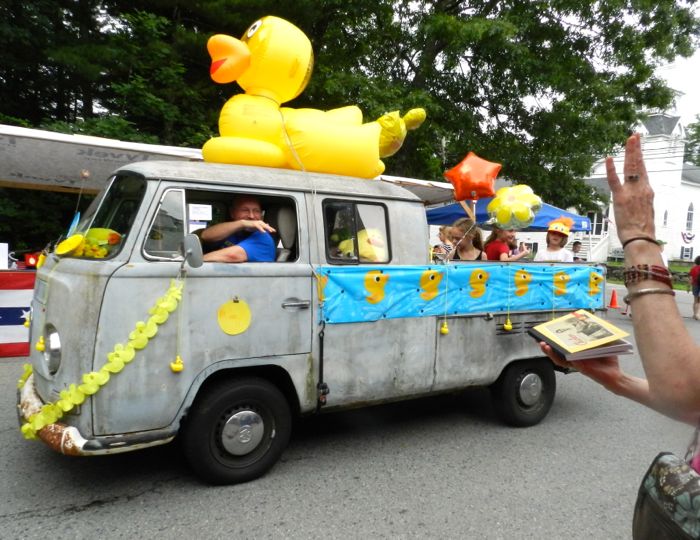 The Cub Scouts throw candy to the cheering crowds people (it seems as if half of the population is in the parade, so there aren't that many folks lining the route.)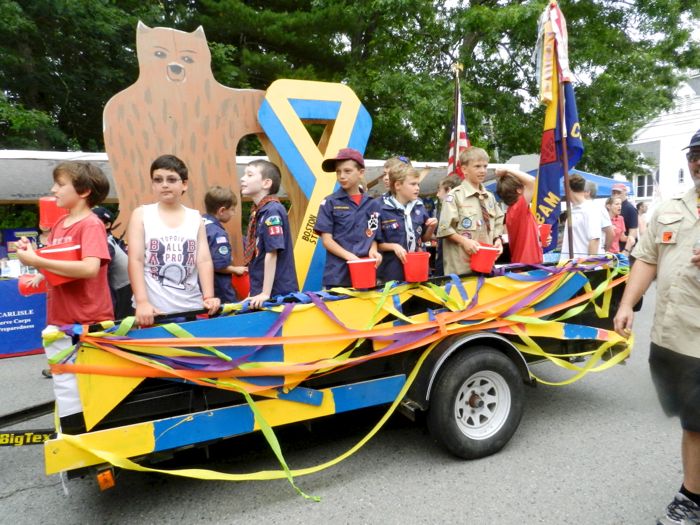 People dance down the street (this group raises money to support the school.)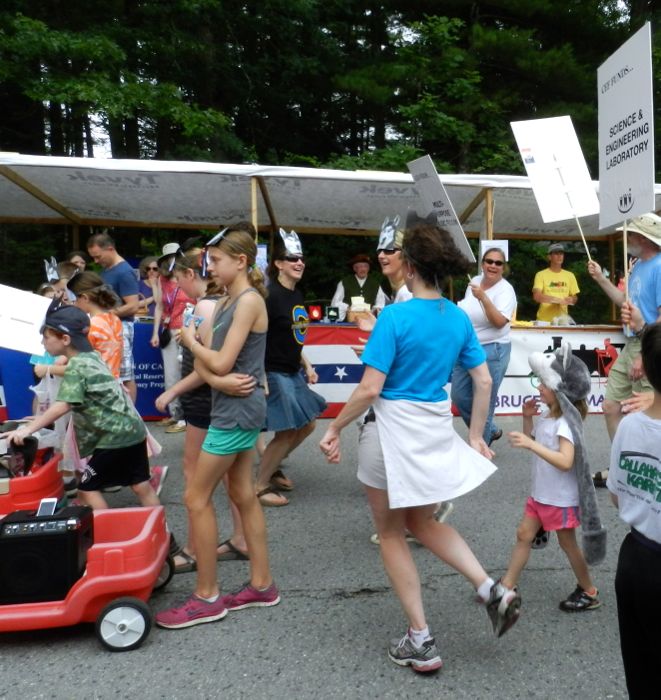 There are vintage cars and our new fire truck (driven by the only on-call, volunteer firefighters in the county.)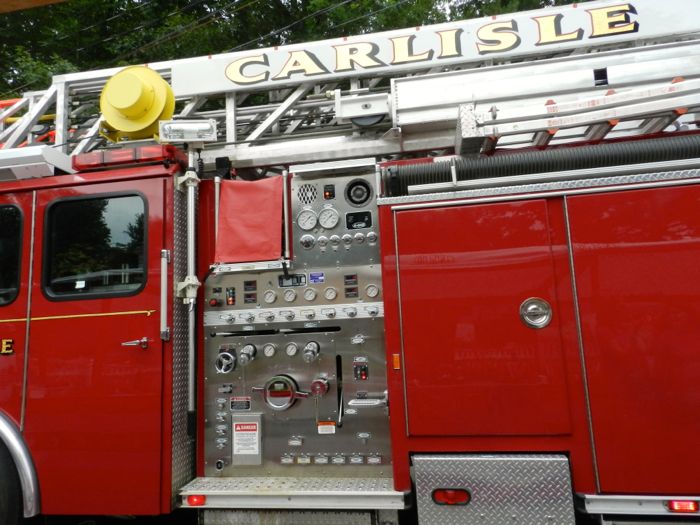 It's so exciting that most everyone takes a nap in the afternoon, and then returns to town for the Chicken BBQ at the fire station and then the CAKE WALK. A cake walk is like musical chairs, but the winner gets a cake.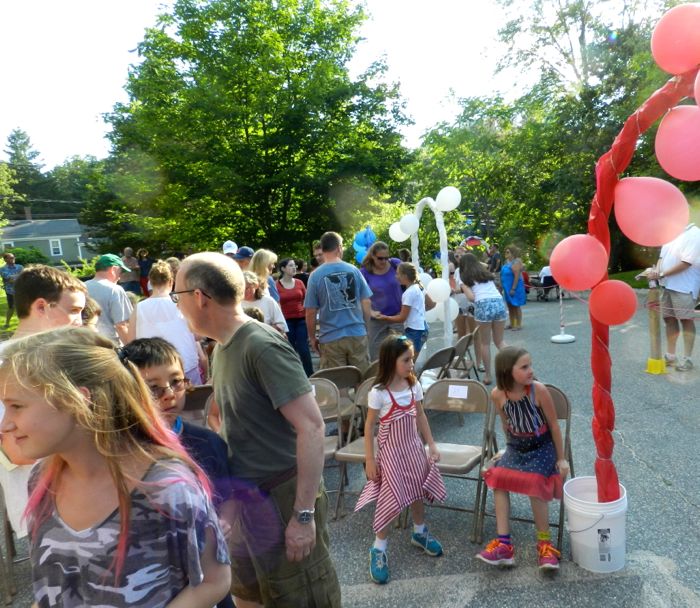 The cakes are donated by people who go to the cake walk. This year, 89 were dropped off at the town hall. For 50¢ you get a chance to win. I won!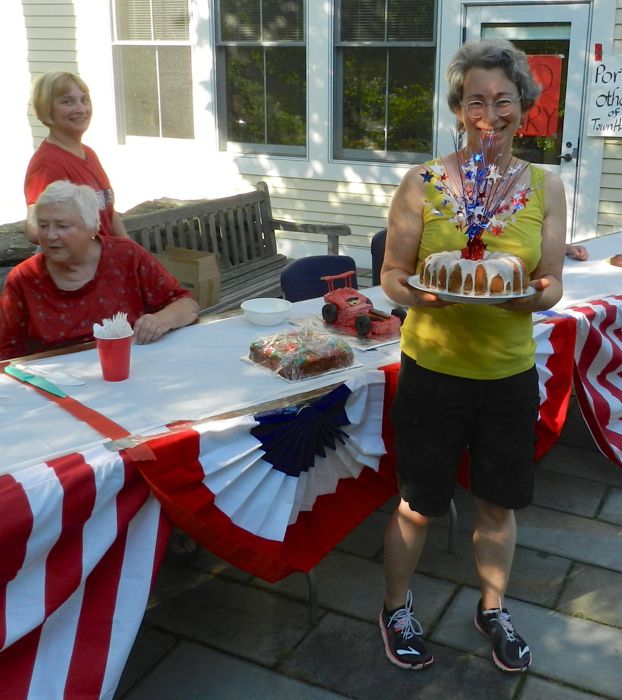 On July 4th I'll be at a friend's cookout. I'm bringing a huge green salad (my lettuce is at its peak) and deviled eggs. Do you have plans? Let me know!