This was the view on the GoatCam this morning: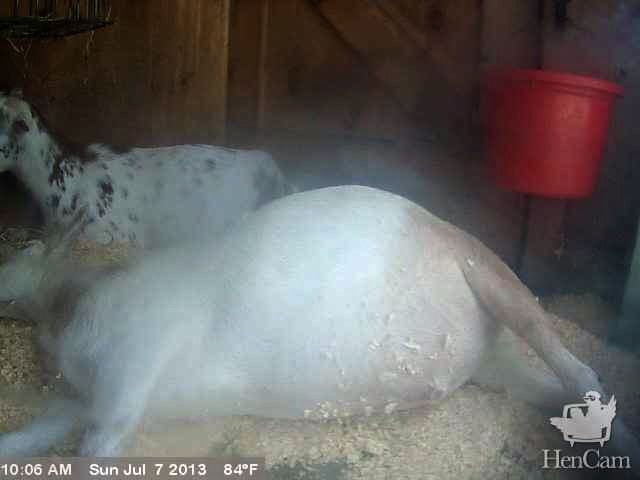 I'm surprised that I didn't get an email or two from worried viewers urging me to run out to the barn to check on a dying goat. Pip does look like a beached whale. Is that bloated belly about to pop? No worries. This is what I call Pip's "dead goat imitation." Despite the fact that I knew he was just sleeping, I still went out to make sure that he was okay. As soon as the goats heard the back porch door open, they were up on their feet.
What? said Pip. Look, I'm positively svelte. Starving, in fact.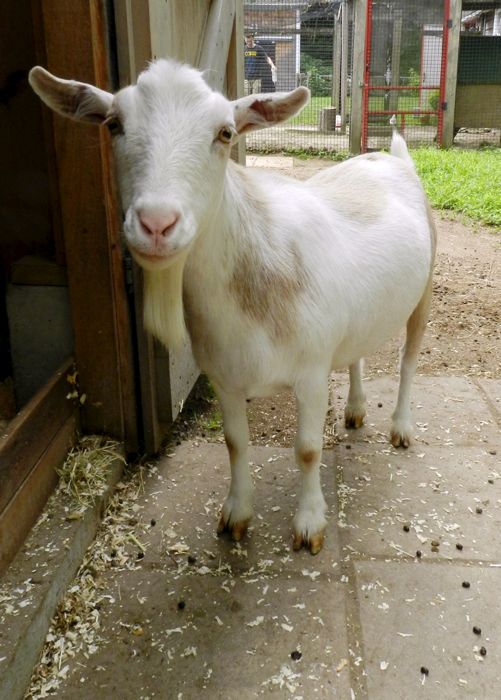 And itchy.