Last night when I closed up the barn, I was cautiously optimistic that the birds were out of imminent danger. That afternoon I'd been able to feed the two with the most severe symptoms, Amber and Florence, some scrambled egg (feeding back the eggs I'd otherwise have to throw out.) (Notice the jealous healthy hens on the other side of screen door.)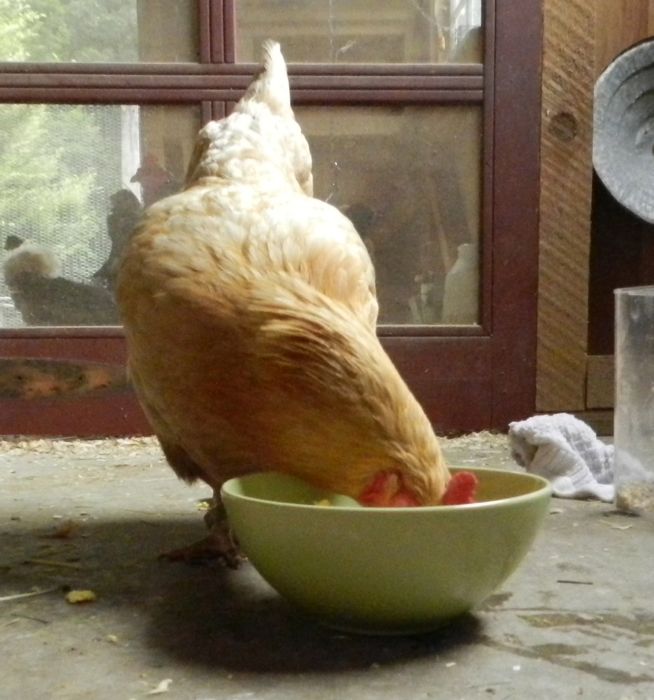 But, despite my attempts, Opal was too sick to eat. I gave the hens that were still lethargic and with mucous-veiled eyes another dose of antibiotics. I use this. Getting a teaspoon of liquid laced with antibiotics into a hen that isn't strong enough to drink on her own is enough to make a difference.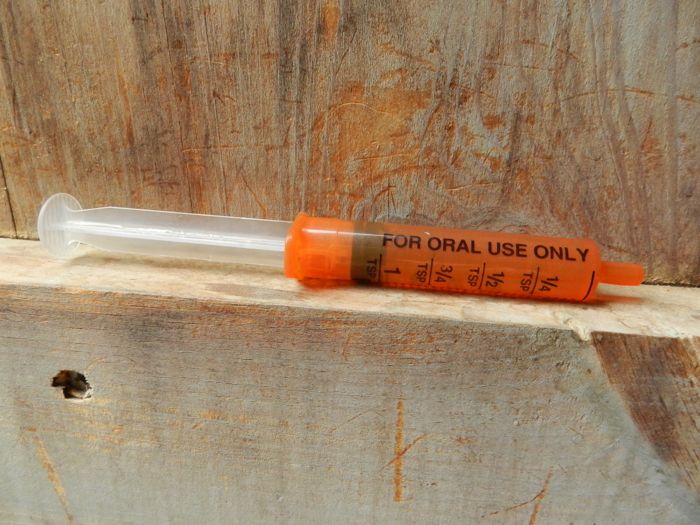 This morning, when I went out to the Big Barn, I breathed a sigh of relief. Amber, who stood in misery with her eyes squeezed shut yesterday, was clear-eyed and quickly hurried away from me. (I'm now that awful person who pries open her mouth and squirts in water. She doesn't seem to remember the delicious egg.)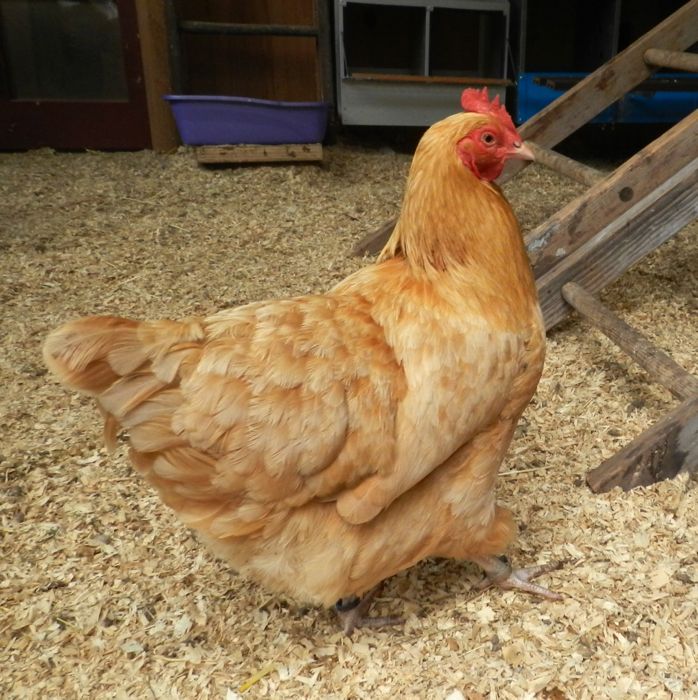 Both Rhode Island Reds looked normal and were eating with gusto. Ruby, here seen in the front, was the first to get sick and appears to be fully recovered.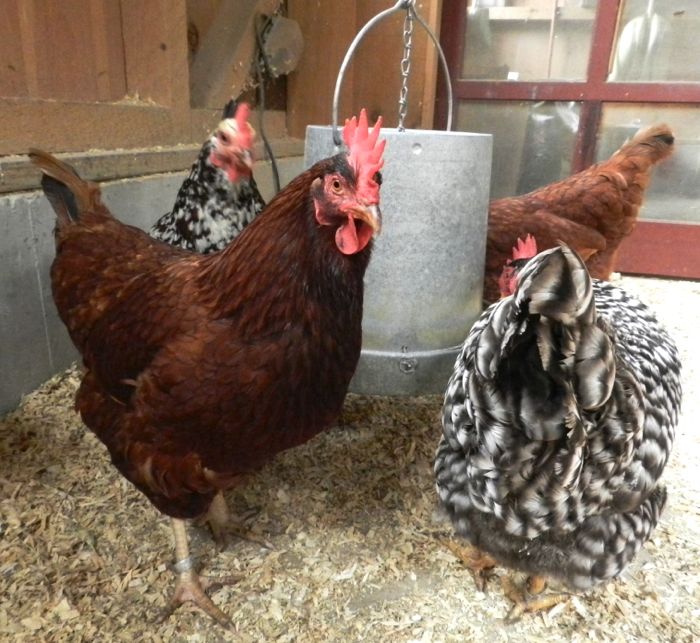 Onyx still has a gummy eye, but is otherwise on the upswing. Florence is also much improved. Only Opal continues to struggle. She stands in the corner, which is a protective pose that a hen will intuitively take when ill.
None of the Gems are bothering her. They are a peaceful flock. But yesterday I saw Siouxsie try to bully Opal. Siouxsie snaked out her neck once and pecked at Opal. Right away, Jasper went for Siouxsie and put a stop to it. The Gems don't put up with bad behavior. What a great flock this is! Usually I'm drawn to individuals, but in the case of the Gems it's how they function as a whole that impresses me. I'm so relieved that this illness isn't go to decimate this group.
I'm still babying Opal along. She's beginning to open her eyes. I'm going to go scramble her an egg.