The respiratory disease that started with Ruby has spread to five other hens: Opal, Garnet, Onyx, Florence and Amber. Garnet came down with a fairly mild case, and rebounded after a half day on antibiotics. Onyx, so far, has also had a comparatively easy time of it. She is broody, and only one eye is affected. She's drinking, but since she's not coming out of her nesting box, I dosed her, too. Opal has it the worst. Her eyes are sealed shut, and she spent all day yesterday standing in the corner of the pen. She cannot see well enough to drink her medication or eat. I've been dosing her with antibiotics mixed with water, and have treated her eyes, but after a full day of that, she showed no sign of improvement. Honestly, I didn't think she'd make it through the night, but she did.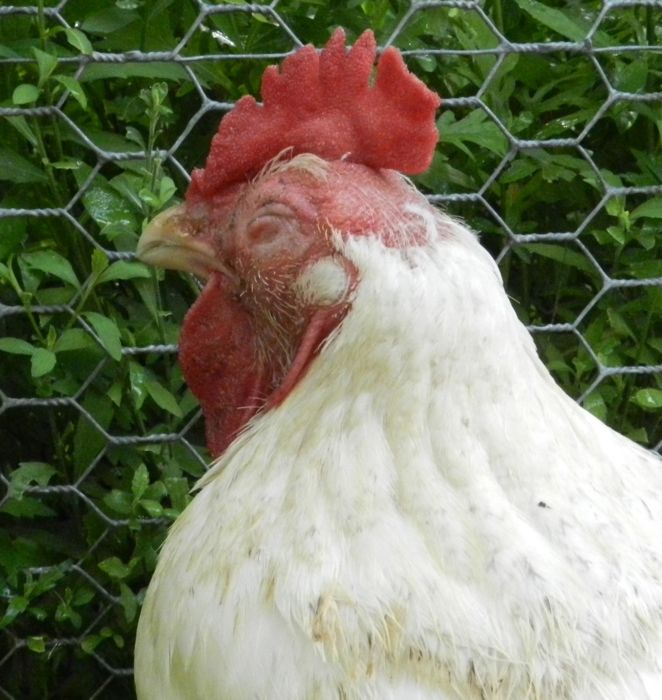 Florence is the only one of the Speckled Sussexes that is sick. It does appear as if some hens are immune. Edwina and Siouxise, both exposed to something similar two years ago, are fine. But why only Florence, of three hens the same age, breed and background is affected, I've no clue. There she is in the middle, eyes closed, listening but not able to see or eat.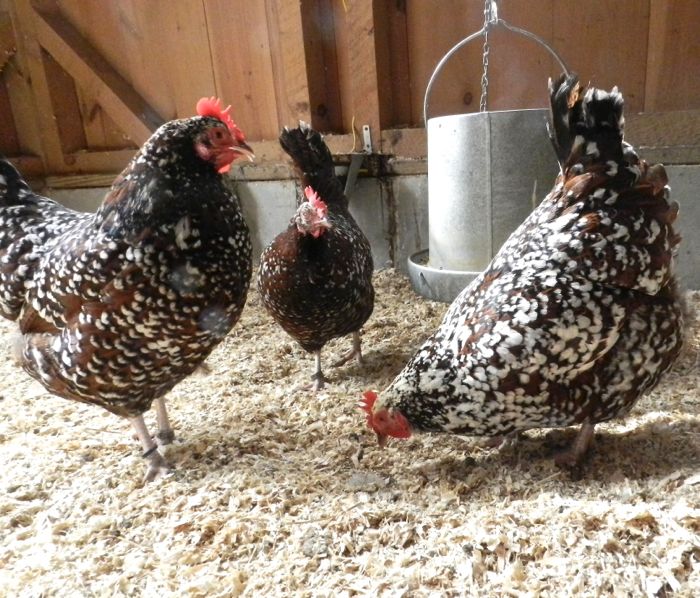 Florence is severely skinny. Her keel bone juts out. The other sick hens are also much lighter than they should be. It makes me wonder whether, if at the beginning of the illness, before I saw the signs, that the hens had already stopped eating. I dosed Florence and treated that shut eye with terramycin ointment. Having both eyes open is essential, as a hen can't find her food with only one working eye. More on that tomorrow!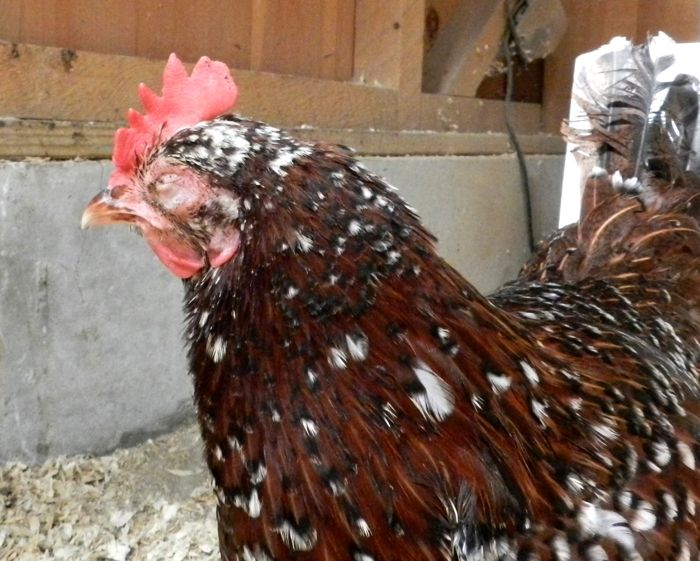 Amber is also sick. She stands hunched and miserable. I treated her as well.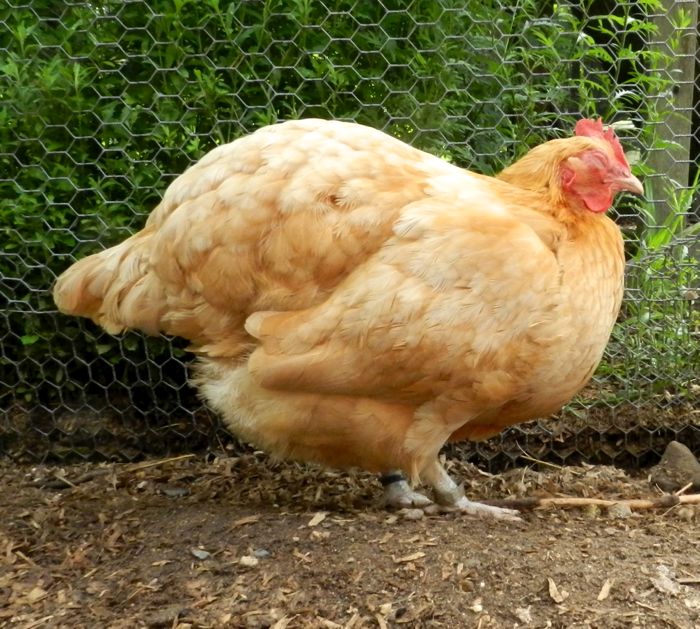 Despite their lethargy and obvious discomfort, none of the hens like having their heads held and their beaks opened and liquid squirted into their mouths. Amber put up the worst fuss, with head thrashing and kicking and pathetic gurgling from the congestion in her sinuses. I did it anyway, which, despite all of the hen's histrionics, was the right thing to do. They're all improving. Except for Opal. But, she's not dead yet. Chickens have an amazing ability to heal. She just might pull through.
Meanwhile, there's no sign of respiratory disease in the Little Barn. As soon as I realized that this ailment was not limited to Ruby, I immediately instituted biosecurity. The germs could travel to the young flock on my shoes (especially in manure on the soles) and on my clothes. My son is now the delegated caregiver for the Little Barn. He wears clothes and shoes that do not carry germs from the Big Barn.He's not allowed into the Big Barn, not even to pet the goats.  I don't go into the pen or inside the enclosure with the healthy flock. We're keeping our fingers crossed that this will safeguard their health and that the young girls will stay free from disease.
There's a new book out titled Chickens in Five Minutes A Day. There are days like that. Sometimes. But the book never mentions the other days, like the one I've had here. You have to be willing to do the days that take fifty minutes. Once in awhile, the days run to five hundred minutes. When you commit to having animals in your care, that's the way it is.