Now that Edwina has been banished to the Gem's coop, the hens in the LIttle Barn have all breathed a collective sigh of relief.
Twinkydink and Buffy can rest their old bones while lazing amiably together in a dirt bath.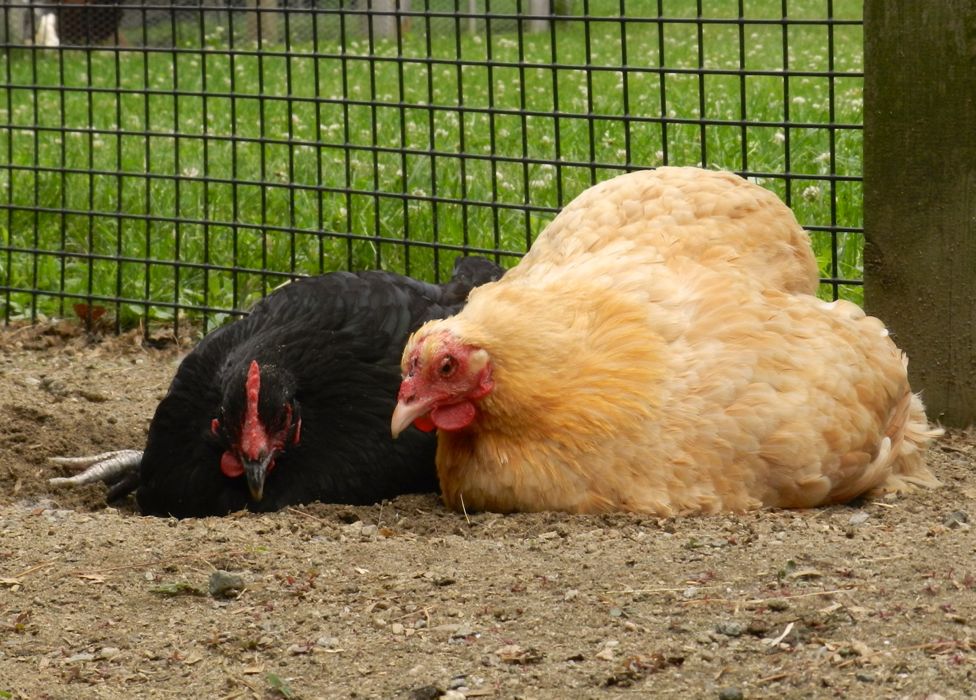 The pullets can roam freely, no longer in fear of the domineering Barred Rock.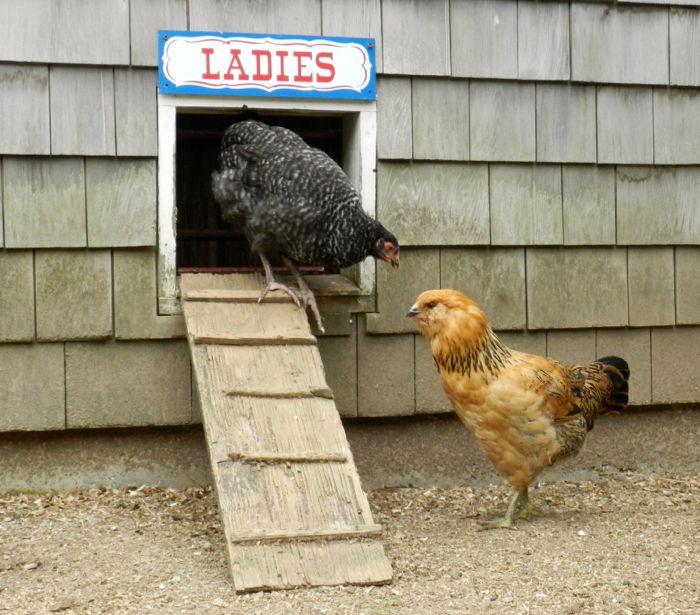 For a mean old hen, Edwina's lot is far better than it might have been. Edwina still has swagger so the Gems give her a wide berth. But, Edwina no longer dominates. She's being left alone. Which is rather confusing to the old bully.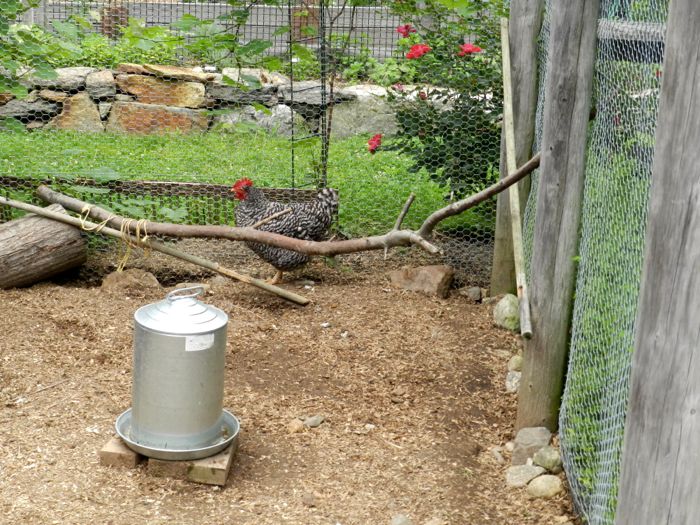 The Gems are a rather forgiving lot. They've allowed Siouxsie to integrate into the flock. Whether Edwina will eventually be allowed to forage in their midst and roost alongside remains to be seen.