The new bunny has a name. Although there were many, many wonderful suggestions, my son (who Candy loved more than anyone else, and who loved her back) came up with the perfect name – Phoebe. Phoebe is a dark, small and irregular moon orbiting Saturn.
Yesterday, Phoebe had her first hop-around. I put all of the hens into the goat paddock. I picked up Phoebe and placed her on the ground. She looked around.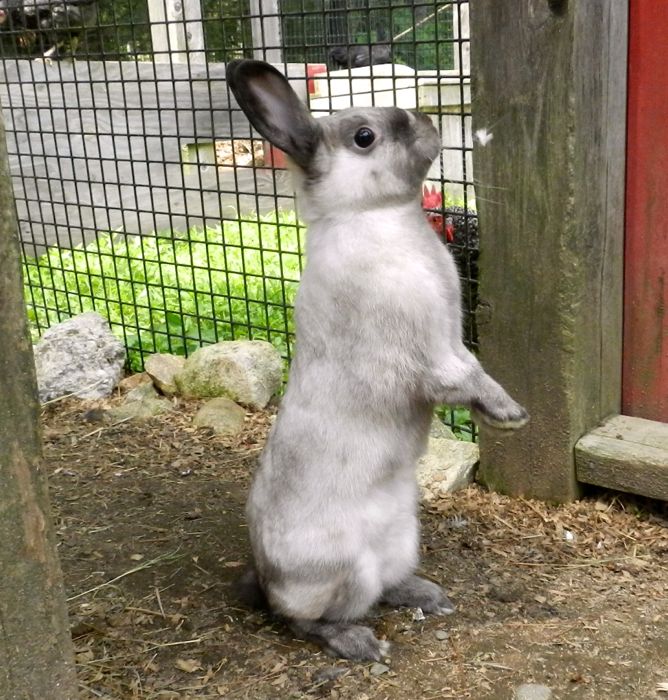 She zipped. She zoomed.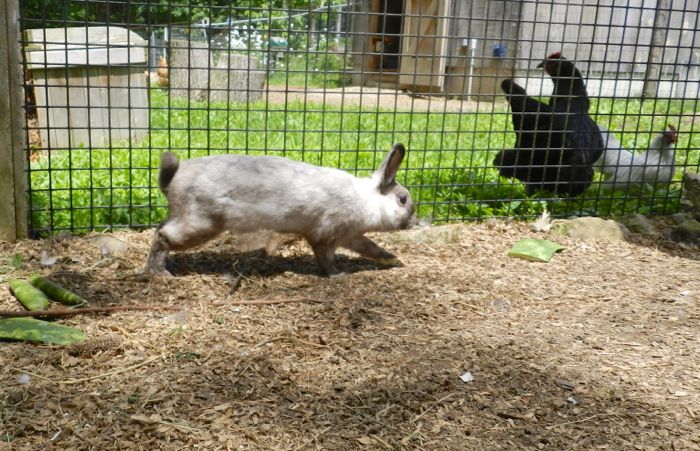 Buffy clucked a racket. Pip wasn't sure if she was friend or foe.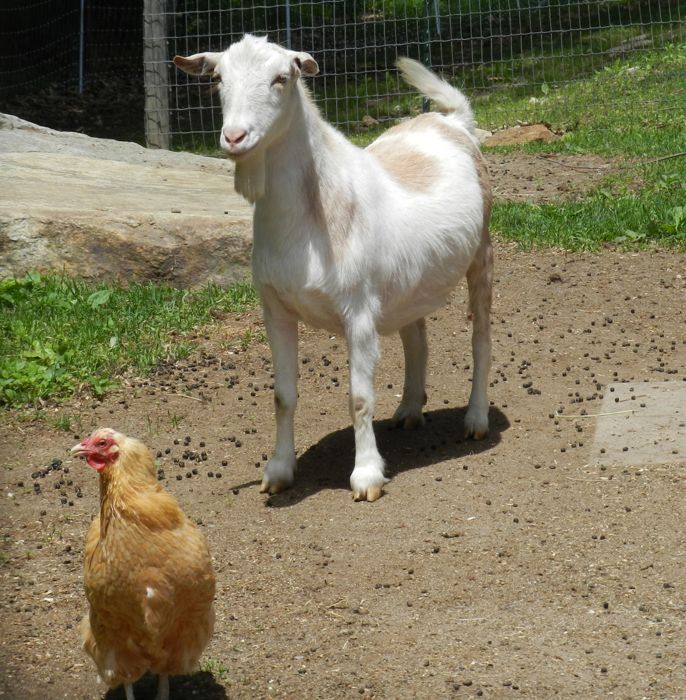 Friend, he decided.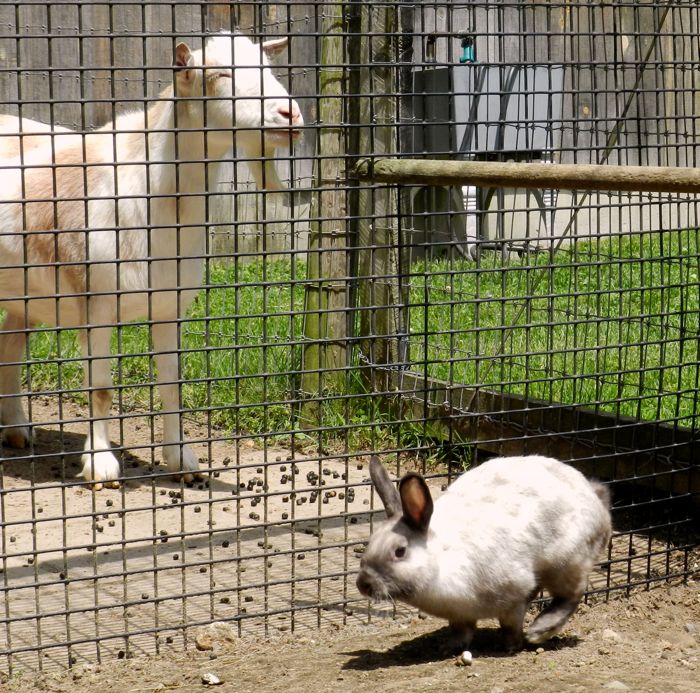 The chickens watched.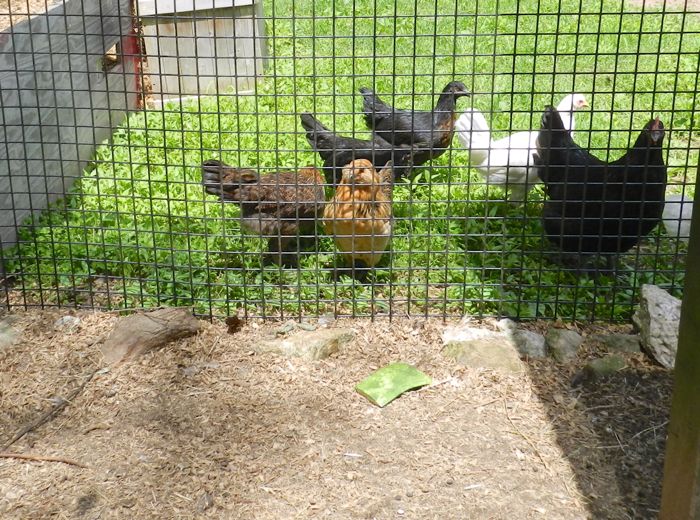 Phoebe checked out their roost in the compost area. The pullets checked out Phoebe.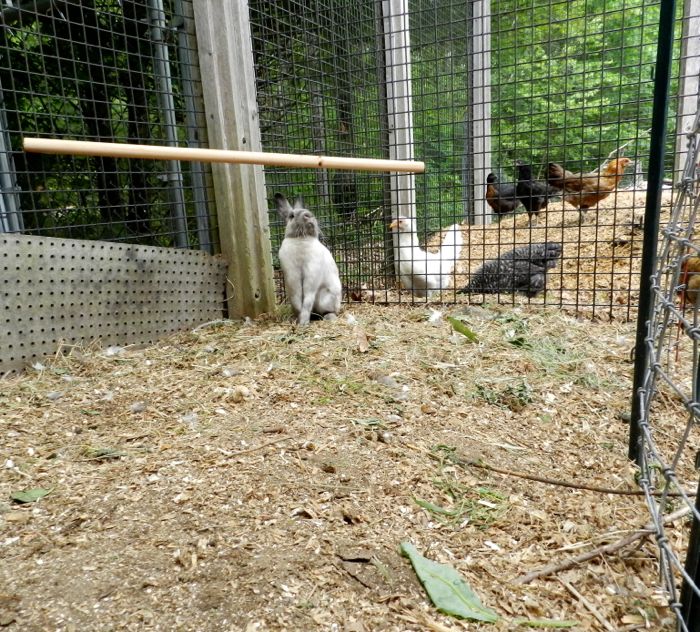 Phoebe took a rest. You can tell by how she sprawled out in the middle of the pen, in full view of the other animals, that she was already quite comfortable in her new home.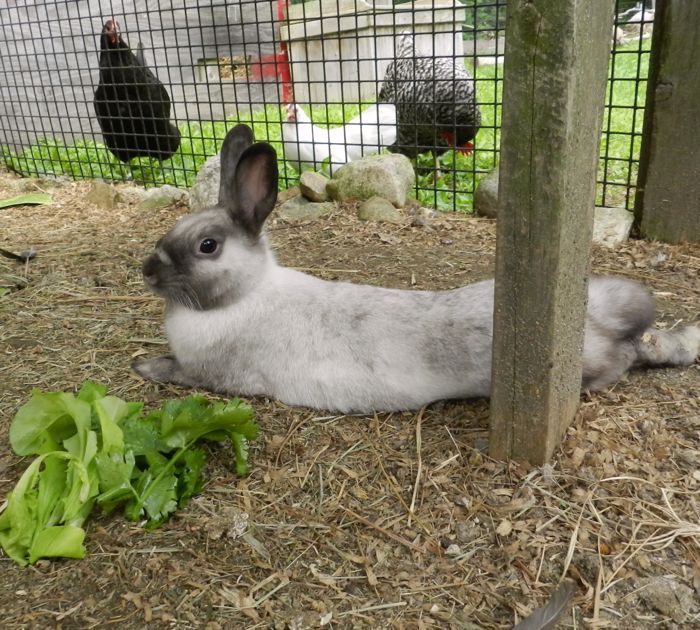 However, Phoebe is going to have to learn how to get the stray feather off of her whiskers.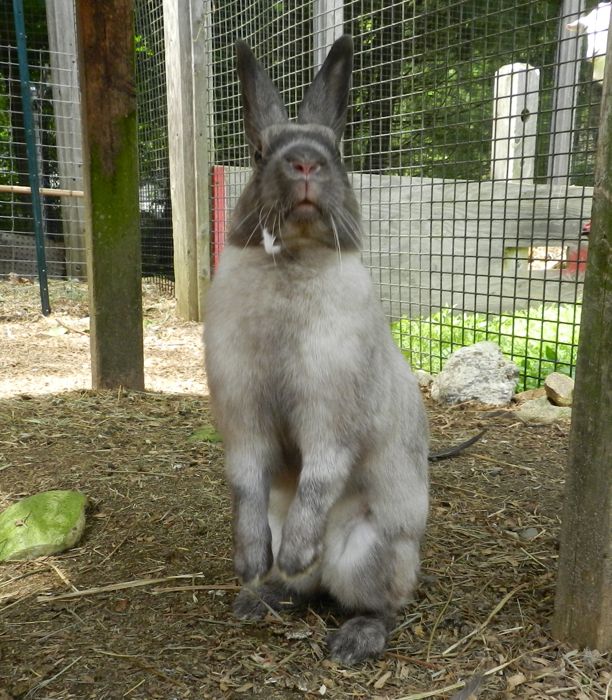 Note that I'll be letting Phoebe out a few more times on her own before I let her mix with the others. Also, for those considering keeping a rabbit in with the hens, read this FAQ. It's important to know that the fence is 8 inches below ground, which is essential as rabbits burrow, I have hawk netting above, and she is closed up into a safe hutch at night.