I am partial to grey chickens, which is why I have Pearl. Even though she is a broody, heat-stressed cochin, I couldn't resist those soft dove grey feathers. This is also why I decided to keep the blue Andalusian, that I've named Misty. Here she is: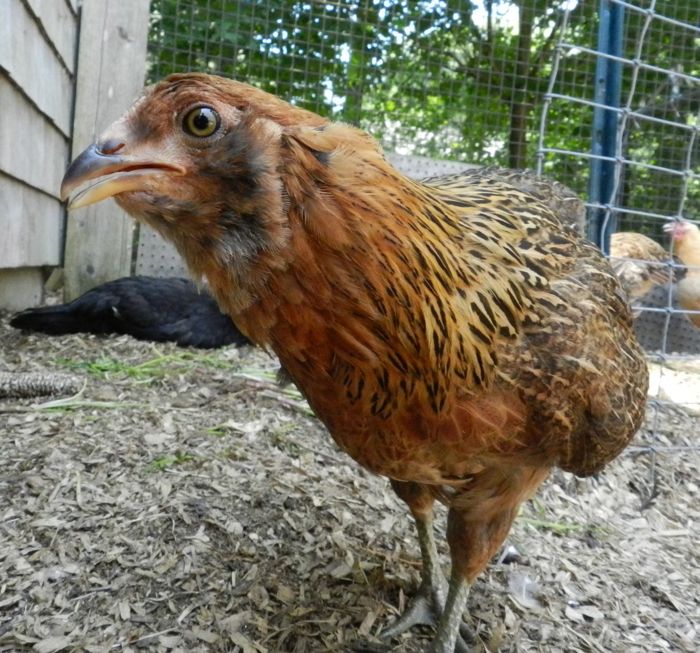 Oops, that's Owly, who is always in front of the camera. Misty is in the back, taking a nap.
I'll try again.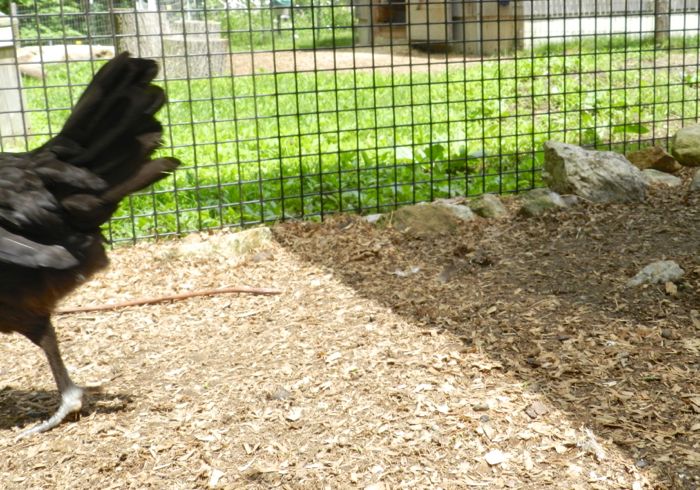 Oops, now Misty is awake and doing speedy sprints around the pen. It's hard to get a photograph of her! Finally, here, meet Misty:
Her white earlobes are beginning to show. She'll lay white eggs. Maybe when she's fully mature she'll slow down, but I'm guessing not.