Steve's office window looks out onto the backyard. He spends quite a bit of time procrastinating thoughtfully thinking while looking at, and photographing the birds. There's a lot to see, what with running water, the small pond, surrounding woodlands, bird feeders, and a meadow, there is shelter, food and resources for many species.
There are multitudes of bluebirds. I don't know where they got that "bluebird of happiness" reputation, because ours are territorial and angry, albeit beautiful, birds.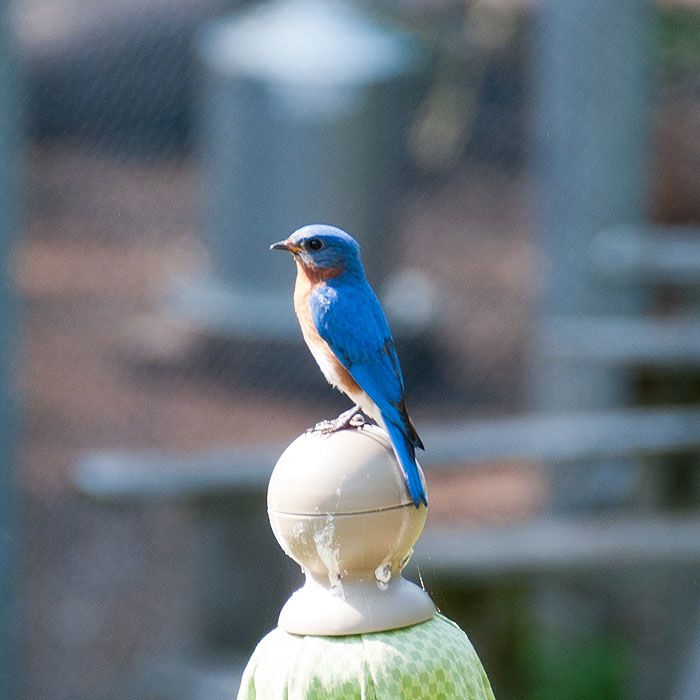 Goldfinches abound.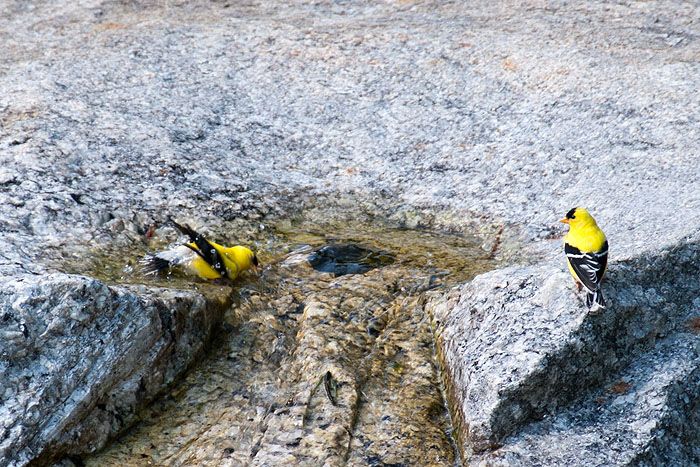 Mourning Doves coo all day.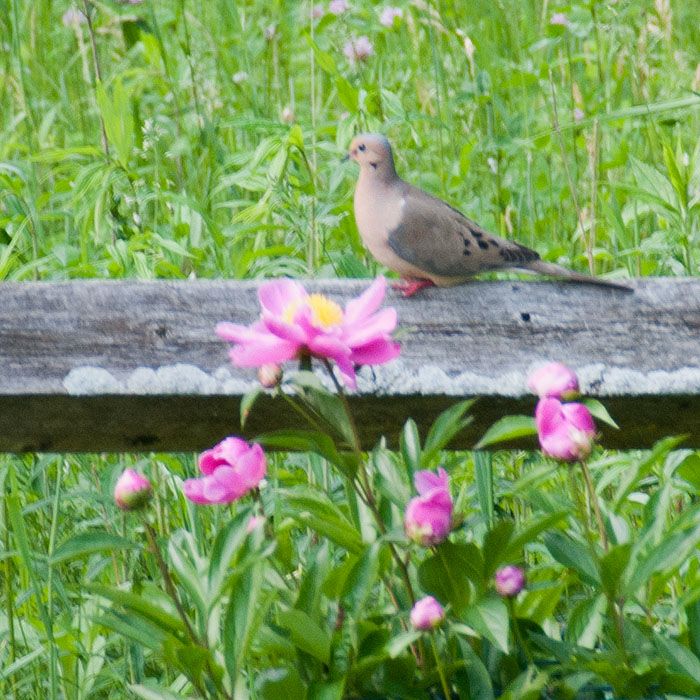 The Great Blue Heron strides across the lawn.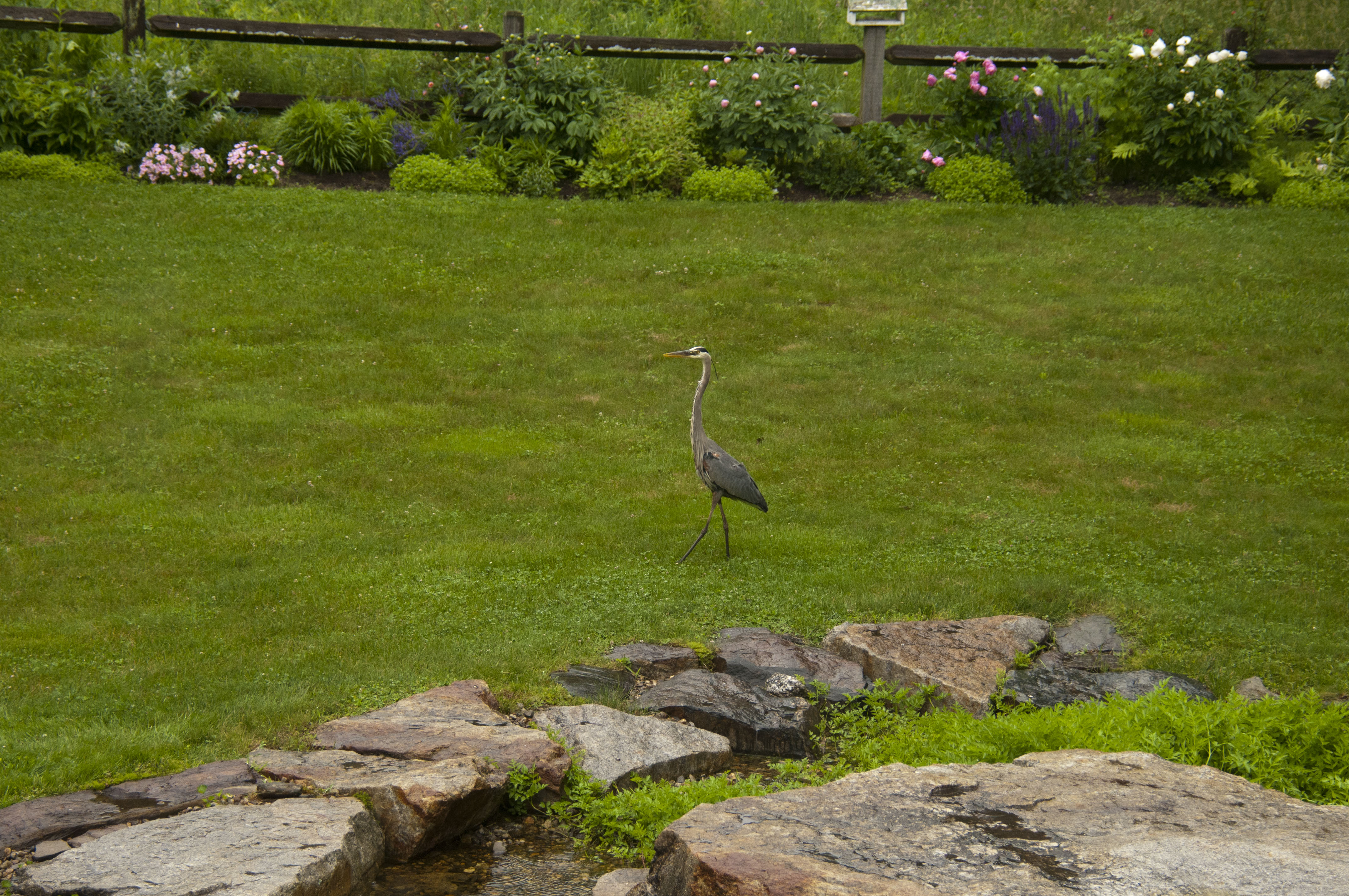 It hunts in the pond.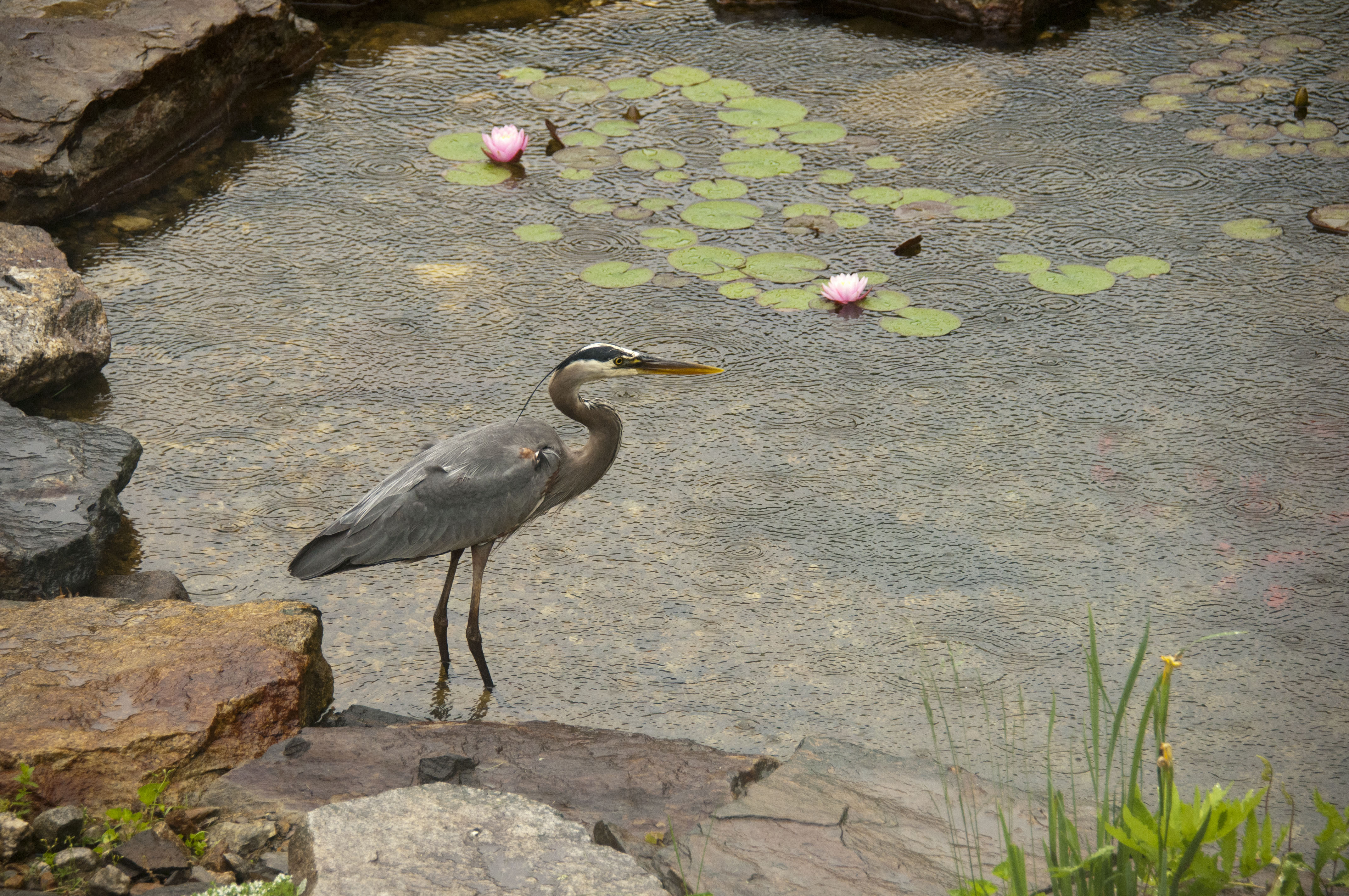 I don't like it so near to the Beast. Lily chases it off.
My office looks out the front of the house where I work diligently. However, I have my own distractions. I was wrong about those robins. They do like the neighborhood. They've laid eggs.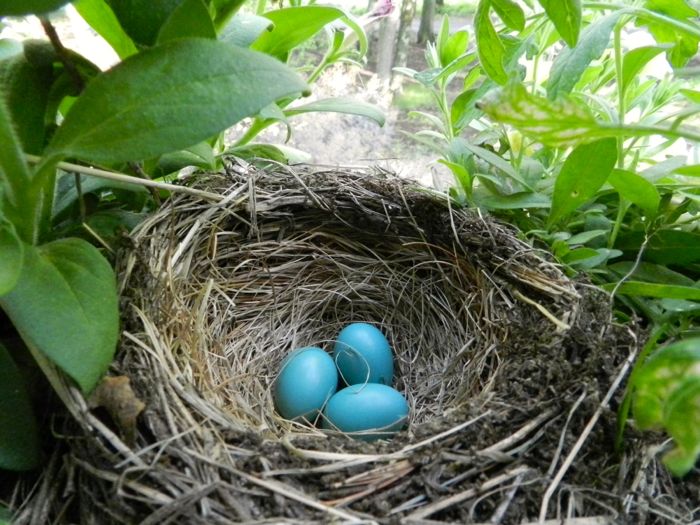 The robins are sitting on their clutch right now. We'll see how much work I get done in a couple of weeks when the eggs hatch.