The pullets don't know anything about rabbits, so I wasn't too worried about introducing Phoebe to them. Phoebe galloped through them, and they scattered. But the Old Girls have years of experience with the Empress Candy, and I didn't know what sort of a welcome they'd give her. I let Phoebe out of her hutch and watched.
Betsy, though diminutive, never put up with Candy's hijinks, so when Phoebe hopped over to say hello,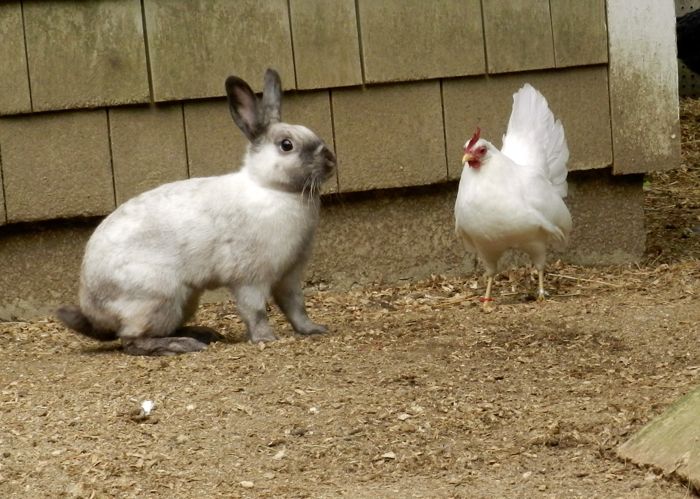 I wasn't at all surprised that Betsy made a show of how little she wanted to get to know this new rabbit.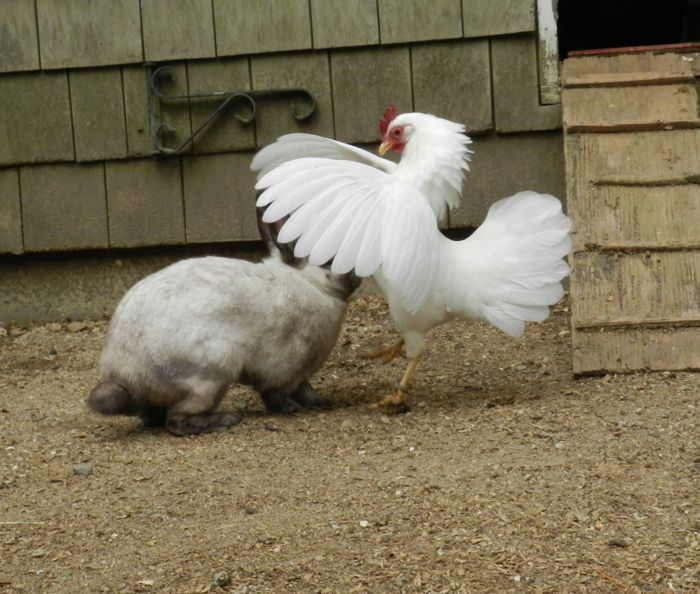 Phoebe, in classic rabbit insouciance, was not impressed.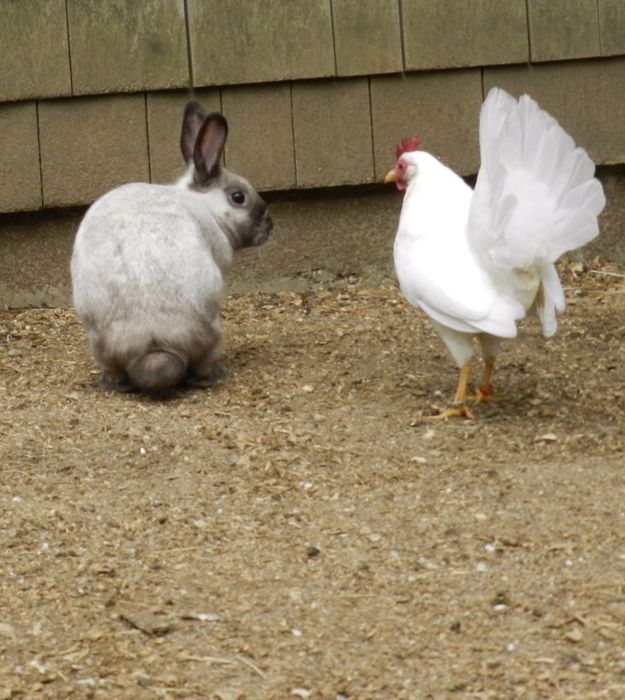 Next, Phoebe decided to go inside to visit with Buffy. Buffy was in her "leave me alone" place.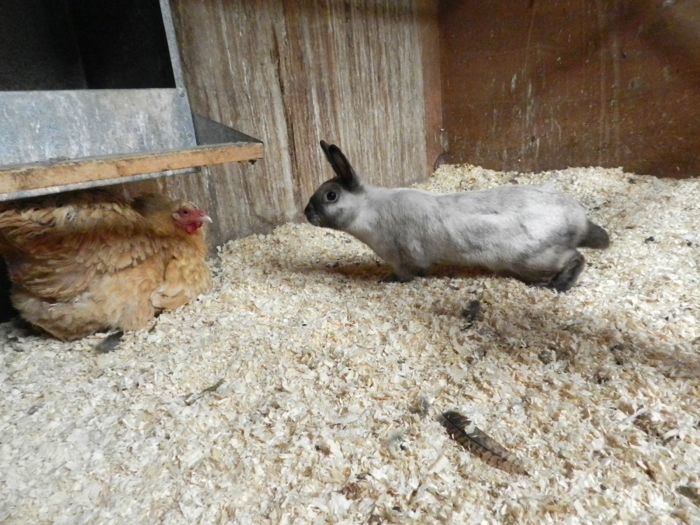 Phoebe did not leave Buffy alone. Buffy started chuck-chuck-chucking in a loud and agitated manner. She heaved herself up. She  walked over and pecked Phoebe's nose.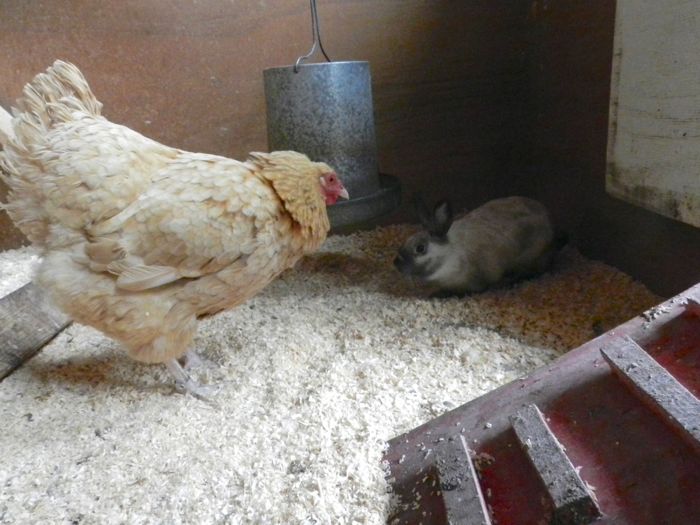 Phoebe wasn't thinking much of this welcome, but, she wasn't ready to give up yet. Off she went to say hello to Twinkydink.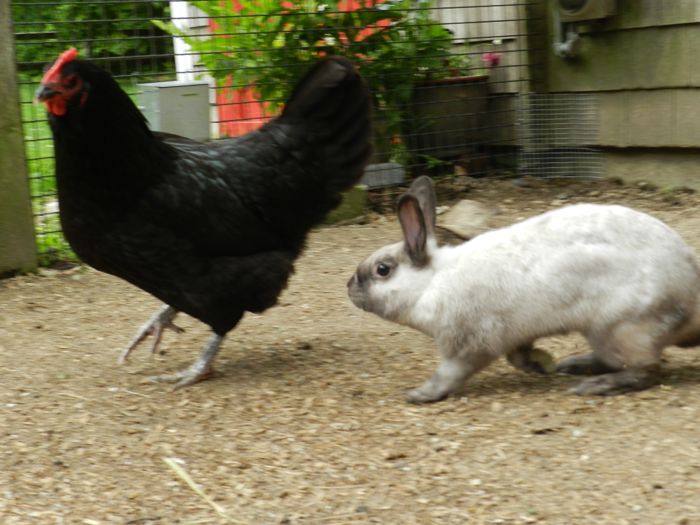 It goes without saying that the old Australorp was uninterested in amusing this young bunny. So, Phoebe galloped about on her own,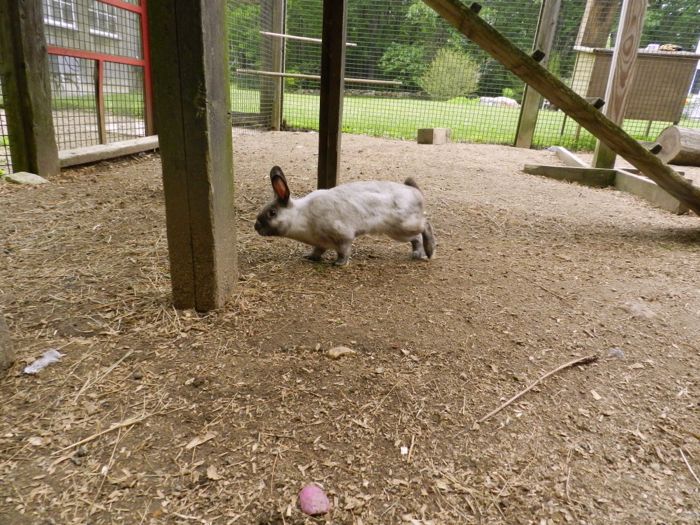 and when she tired of that, she went back into her hutch. Life in the penthouse, Phoebe said, is fine.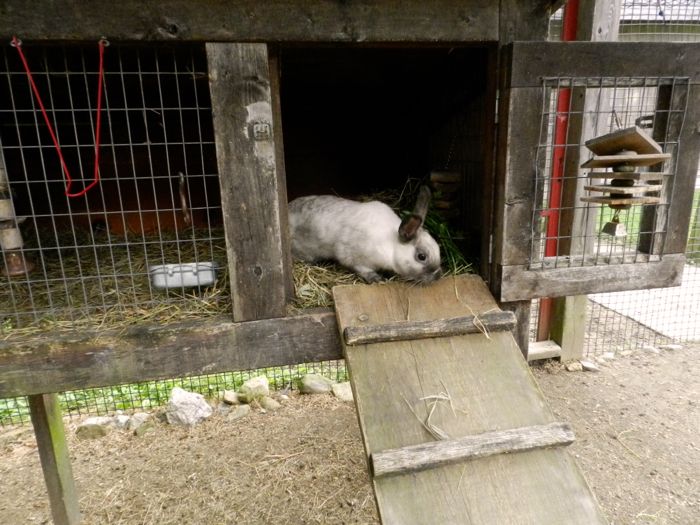 I fear that she is already plotting ways to amuse herself… at the chickens' expense.