Onyx settled down into the nesting box this morning.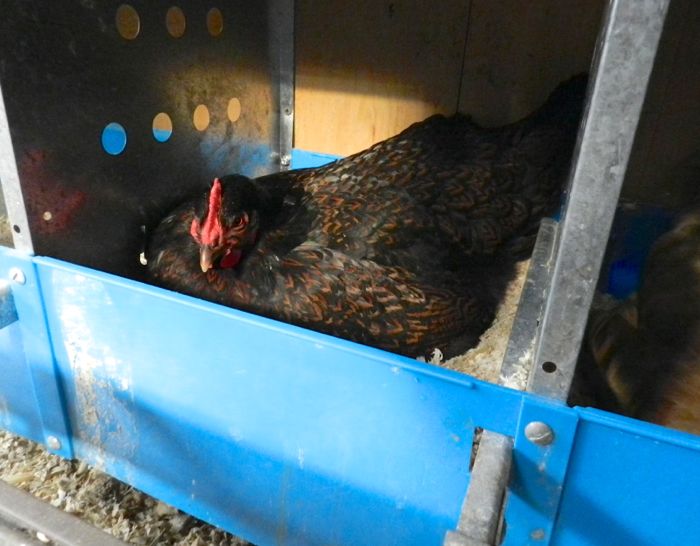 I waited. And waited. Jasper came over and Onyx rattled her feathers and yelled at her to go away. I waited some more. But, I couldn't stay in the barn all day.  I came back forty-five minutes later, and there were three eggs in the nesting box! But, I knew which one was Onyx's.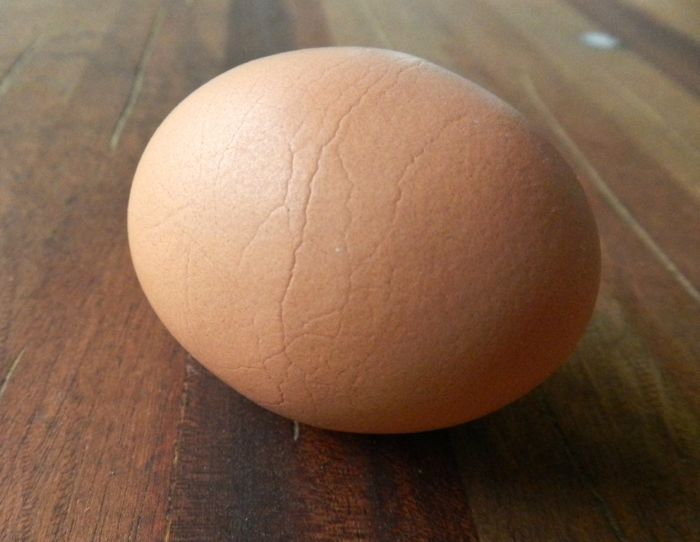 It's too squat, it has a bulge, and the shell has lines. Those aren't cracks and it's still good to eat. However, another hen, shoving about in the nest, could easily have smashed it. No wonder I haven't found many of Onyx's eggs. She's laying infrequently, and when she does produce an egg, it could easily be broken.
Making fewer, and less than sturdy eggs, is not unusual for hens in their second full year of lay. Even with an excellent diet, shells thin and production drops. (I'll be writing about this more in a future post.) The danger to the hen is when the shells thin out so much that they break inside of her before laying. The trouble for the henkeeper is when chickens find broken eggs, they get into the bad habit of egg eating. So, for now I'm relieved to see an intact egg.
Whether Onyx laid the mystery egg outside, or whether it was Jasper, remains to be seen. I'll be watching the Welsummer closely, and will hopefully catch her in the act!