The window box on the porch outside of my office is thriving. This is the first year that I've planted a hanging cherry tomato plant and I'm looking forward to snacks while working!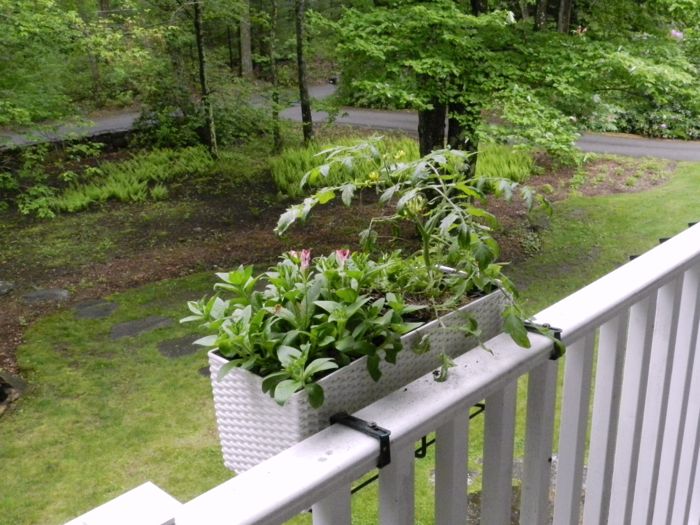 There's a lot of bird life in the front yard. I frequently see bluebirds, and a hawk perches in a neighbor's pine. The other day, though, I saw more activity than usual. I stopped writing and stepped onto the porch. A robin yelled at me and flew at my head. I hurried back inside. Robins were building a nest between the petunias and the tomato plant.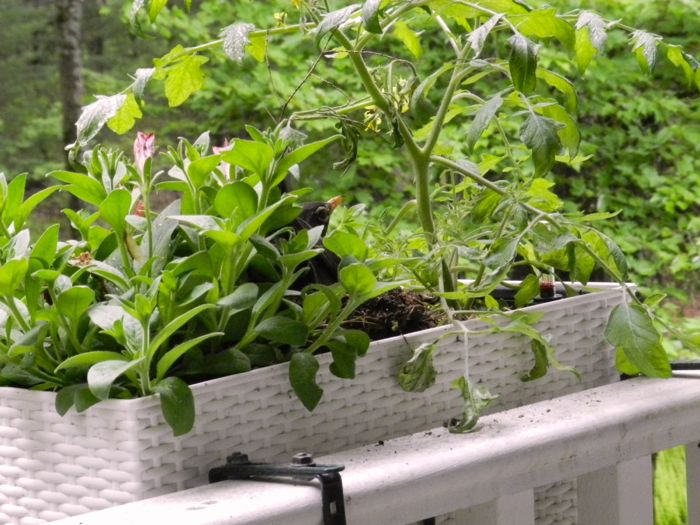 After several hours their beautiful home was finished.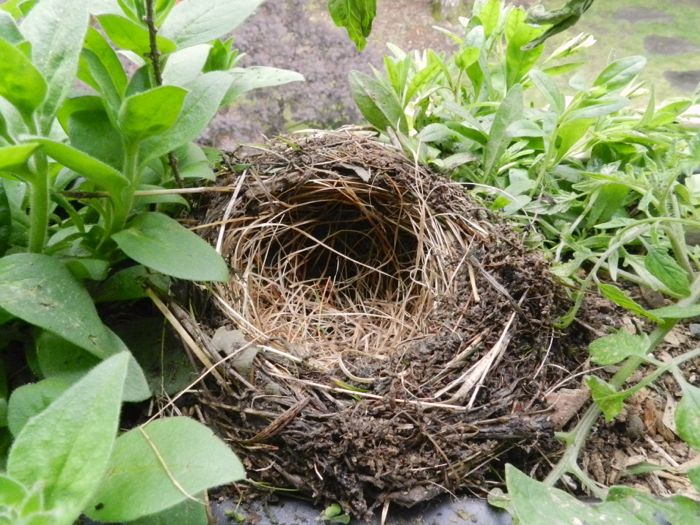 However, once all of the work was done, the robins looked around and decided that they didn't like their new neighbor. She had been there throughout construction, but somehow the robins had overlooked her presence. Lily had ignored all of the construction hubbub, but she was still gauged by the robins to have brought down the value of the neighborhood. All of their work was for naught. They decided to relocate. As they say in the real estate business, it's all about "location, location, location."