The Araucana is a old, purebred chicken from South America that lays blue eggs. They have short rump feathers and muffs on their cheeks. The Ameraucana is mixture of the Araucana and other breeds. They also have muffs, but some have fluffy beards, too. They have normal chicken tails. They have an infinite number of feather patterns and colors. They're sometimes called Easter Eggers because their colorful eggs look dyed. Some lay blue eggs, but others have the brown egg gene, as well, and so lay a range, from olive to turquoise. You never know what you're going to get when you order Ameraucanas from the hatchery. I got four in my box from McMurray. I'm keeping two.
Beatrix is a classic Ameraucana. She is gorgeous.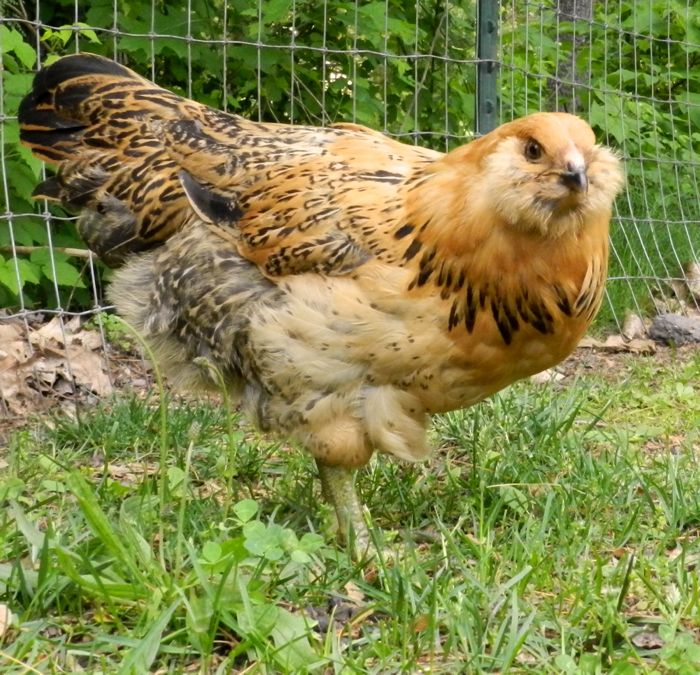 Beatrix has the loveliest caramel-colored feathers, with black lacings. Her muff is fluffy and sets off her attractive dark eyes. She's also aloof, which is a typical Ameraucana trait. I hope that her eggs are as pretty as she is.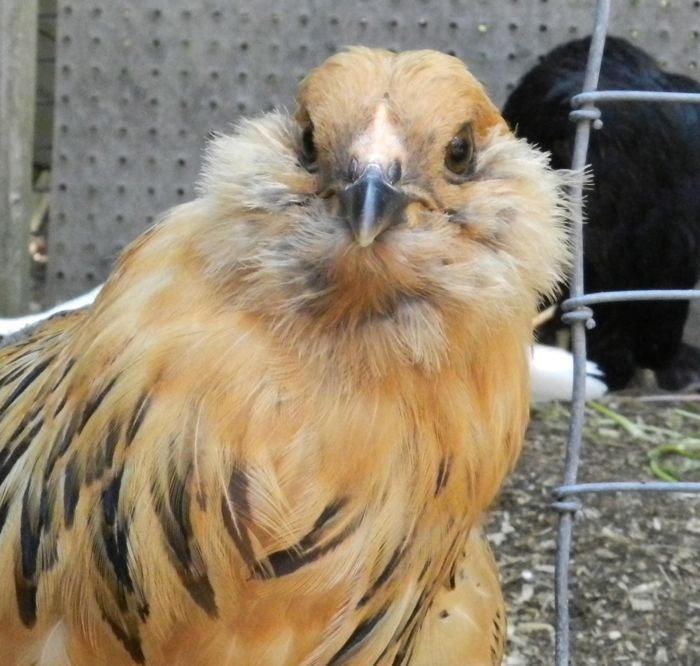 Her sister, Owly, is not typical at all. From early on as a chick, she looked ahead and she looked up. Here she is at two weeks. You can see how she got her name. Notice the flock behind her.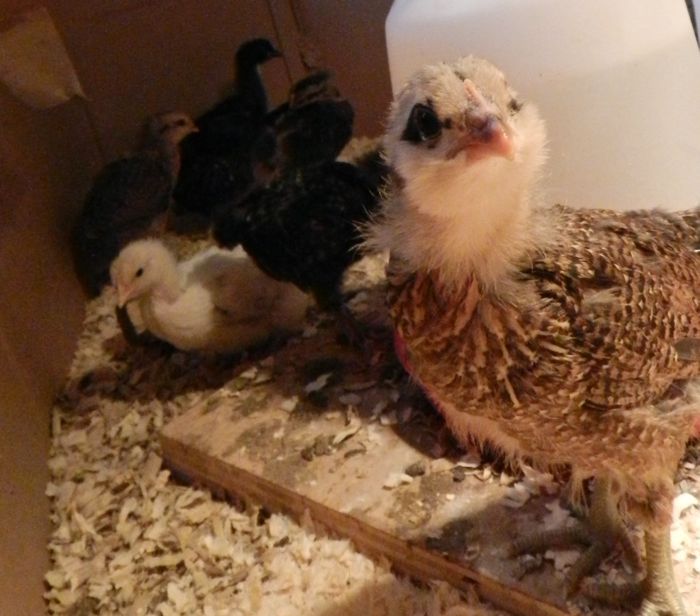 A few weeks later, here is Owly, again the forward one of the group.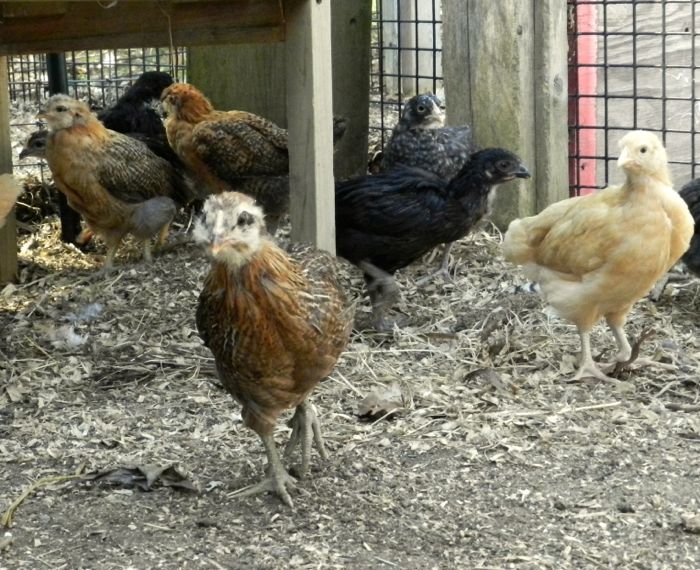 And here she is two weeks ago. Looking up.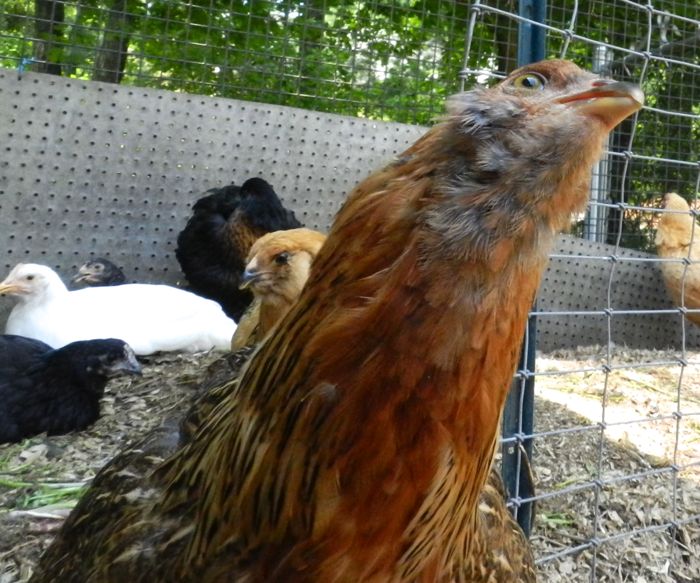 Owly is a clown. I really don't care what color eggs she lays.