Yesterday, a nice woman named April came for Mr. Grumpy and the light splash Andalusian.
April has a flock of Barred Rocks and white hybrids that she planned on running with a rooster. However, her cockerel has already become people-aggressive, which she rightly is not putting up with. Nor should he be re-homed as you shouldn't pass along a dangerous rooster to another person. He will likely be culled and his feathers used for fly fishing lures. Meek Mr. Grumpy has totally lucked out. He gets a dozen pullets to roam with, and he gets to move there with his favorite flockmate.
Today five pullets are going to the nursing home. I think that this outgoing and friendly Buff Orpington will be a favorite. I'll be taking photos and telling you about that venture in another post.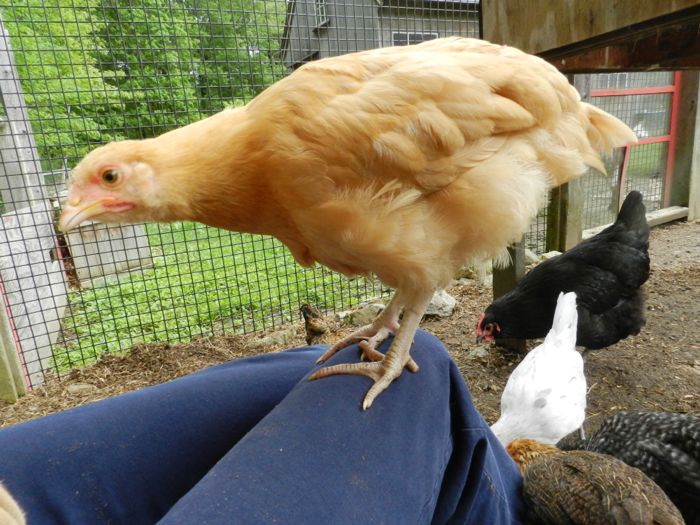 I'm looking forward to smaller flock in the Little Barn. I have names picked out, and I'll update the Who's Who page soon.