When you have only three or five or seven hens, each one stands out as a distinct personality. That's not as true in a larger flock. My two Rhode Island Reds, Garnet and Ruby, look identical. They even act the same, although when free-ranging I can sometimes identify Garnet because she and Jasper seem to enjoy each others' company and roam together. But not always. I put a blue band on Garnet's leg so that I could tell the RIRs apart.
In a larger flock like the group of Gems, some hens make their presence known. When I open the door in the morning, Etheldred leaps up with hungry enthusiasm. This is despite the fact that I never feed them as I step in – specifically to dissuade the bad habit of crowding and pecking. Some hens, like Jasper, are friendly and curious and are usually underfoot. Some hens, like Florence, are aloof.
Then there's the unassuming hen, the one that you don't notice. The one that goes about her business, never bossy, but not timid either. This hen flies under the radar. (Pun intended. You're welcome.) I take photos of my hens almost daily, and yet when I looked through iPhoto to find a photo of Onyx I had to go back to December 2012 to find one.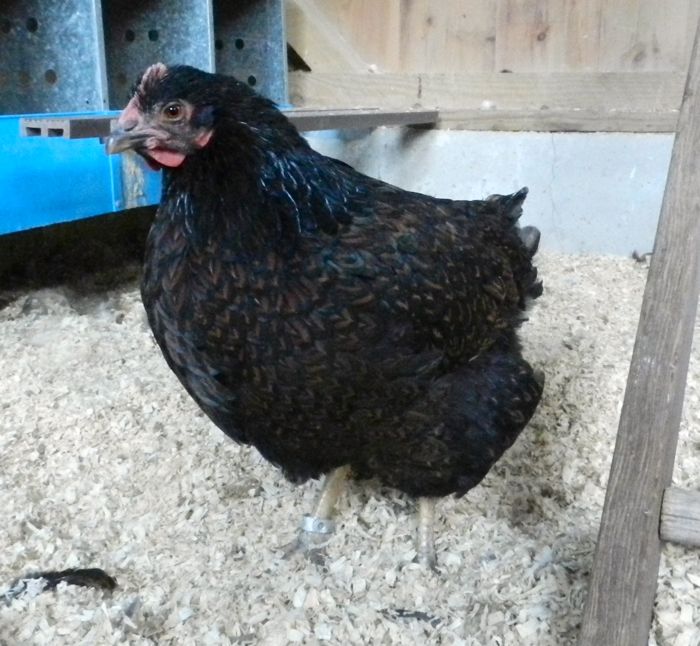 She's a beautiful Barnevelder. And yet she is easily ignored.
But, not by Siouxsie. Siouxsie, despite all of her cluelessness, recognizes that Onyx is unperturbable (not a real word, but so applicable here.) Siouxsie has decided that Onyx will be her friend.
The Gems are a tolerant and peaceful group. Having Siouxsie in their midst has tried all of their patience, but none so much as Onyx. Once in awhile she rolls her eyes at the annoying pouf-head that is following her around.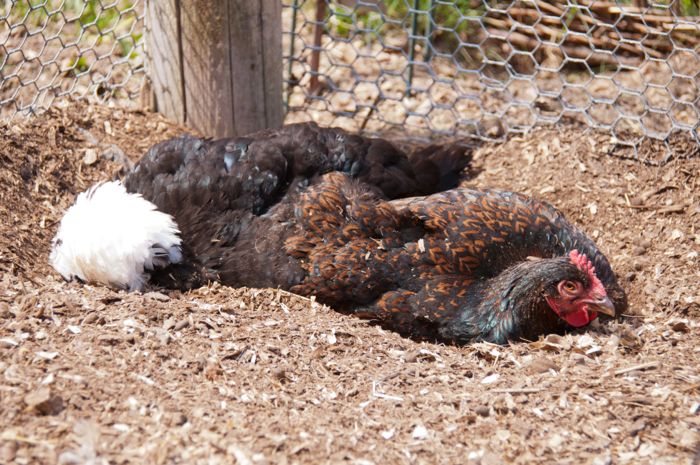 But, otherwise, she puts up with her new shadow. I've undervalued this unassuming hen. What a good girl she is.