There is no difference between this:
and this: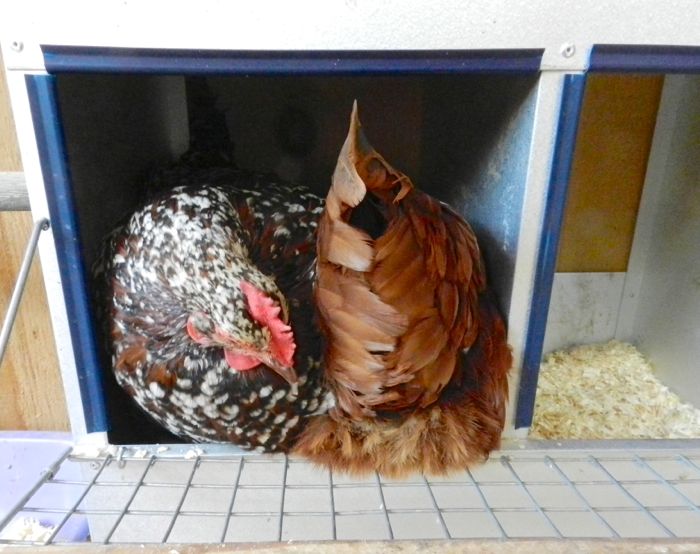 There are not two, but three hens squeezed into this nesting box. Etheldred is flat as a pancake underneath Agatha and Ruby. No one is willing to budge. No one can lay her egg because in order to lay, a hen must, at the last moment, stand up. Impossible in this jam.
Note that all of the other nesting boxes are empty.
Clowns.