I'm always pleased to hear that what I do inspires others. One of my readers, Jennifer, has a new flock and her talented and capable husband is building her a coop. She's been reading my blog for chicken care advice, but has also come away with decorating ideas. It makes me smile to think that coops all over the world are now sprouting ladies room signs. (BTW, I copied my friend, Wendy, who put a loo sign up on her coop, so I can't claim credit for the original idea.)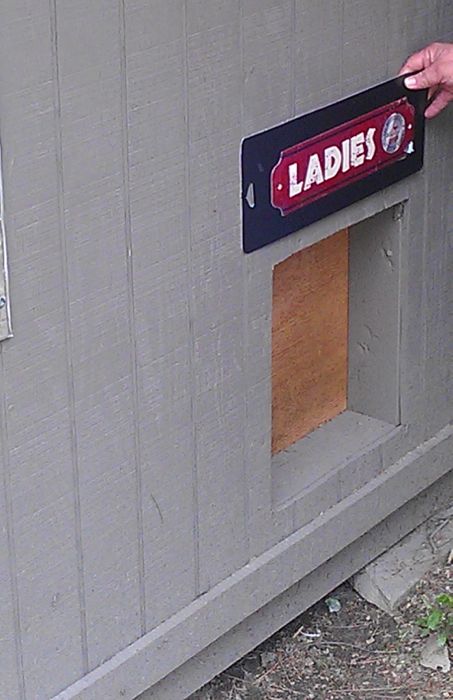 Jennifer's coop will have a side area for storage, and the coop itself is large enough to walk right in. I approve!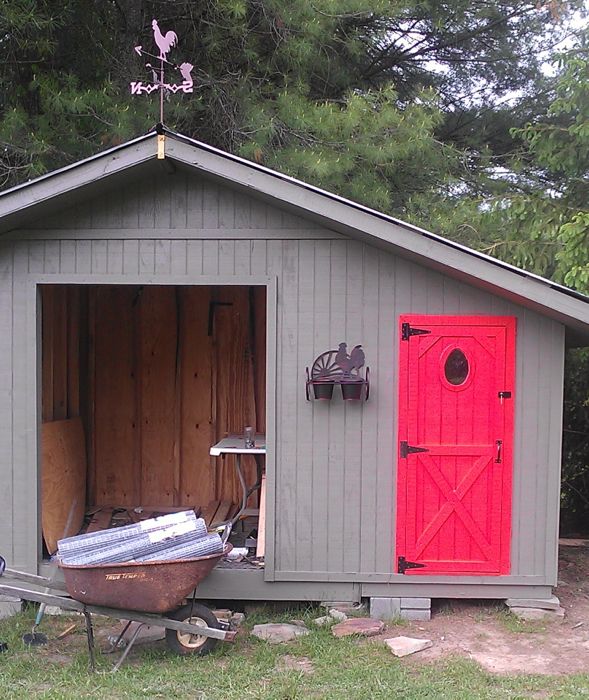 Jennifer also liked the red door on my Little Barn. But, I have to say that she did it one better. Just look at this – an egg-shaped window! So, so charming!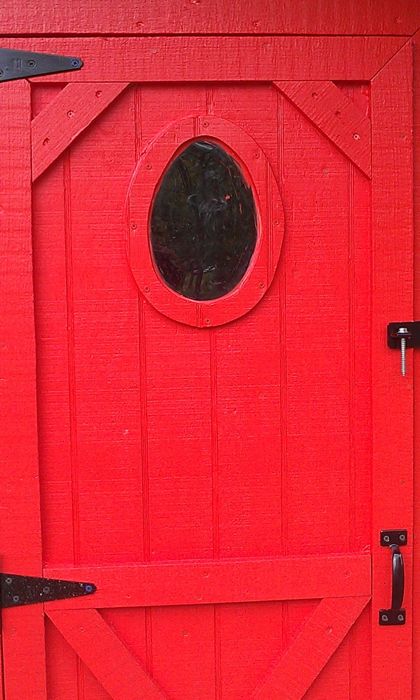 Now, all this coop needs are chickens. I hear that they'll be moving in soon.
One other reader photo for you – I got an update on Beryl and Topaz, my broody Buff Orpingtons that were handed off to a HenCam viewer who doesn't mind broody Orpingtons. Kim lives near the ocean in Maine, and perhaps the sea salt fresh air has cured the girls, because they haven't gone broody since their move. Or, perhaps it's that they're in a smaller flock with a lot of space and interesting things to do. In any event, they look great and they're laying eggs. Here's Beryl with one of her new friends.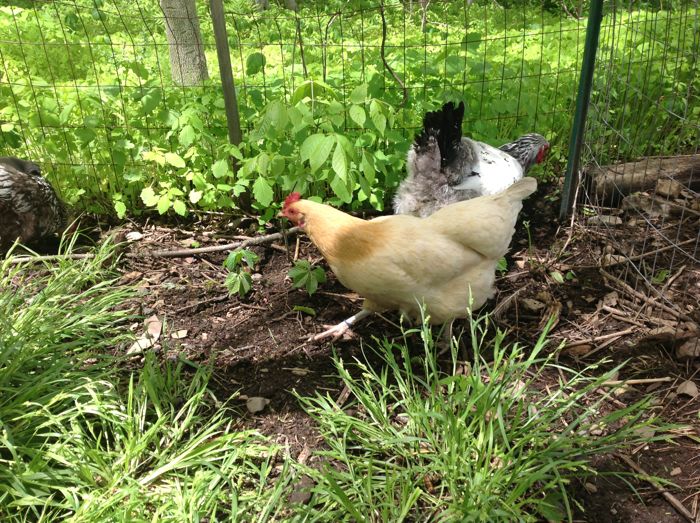 It's finally stopped raining here, and my girls will be getting a nice long outing while I spread compost in the pumpkin patch. I've already done my Memorial Day shopping. Agway was having a sale, 20% off one item. I got the broom that I've wanted for awhile. When I was a teenager I went to riding school in England. Every day we swept the stable yard. First thing in the morning, we stable girls would scramble for the best brooms. Some girls tried to hide the good ones, and if you were stuck with one of the brooms worn to a nub, it made chores ever so difficult. That experience certainly made me appreciate a broom with full bristles and bounce. To this day, a new broom in my hand makes me feel happy. What's making you happy today?