The other day I let the Gems out on the lawn. I noticed that Ruby did not look right. She was huffed up and her wing feathers drooped down.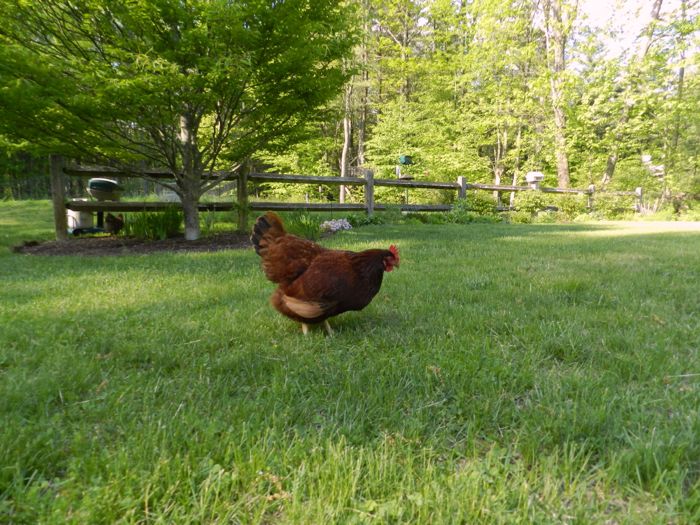 As I watched, she became more distressed.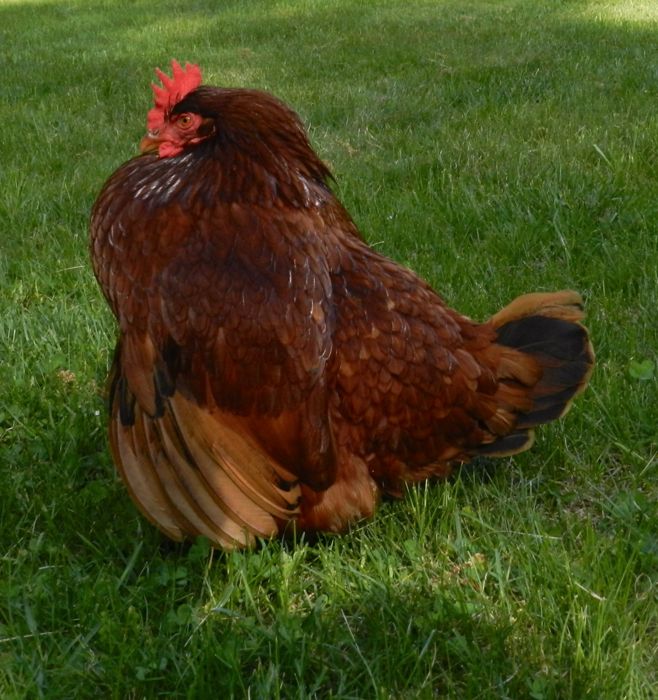 And then the reason for her extreme discomfort became obvious. She laid an egg with a shell that was soft like a thin balloon. A hard and smooth egg slips right out of the hen's vent, but it is quite difficult to push one out that is rough, squishy and pliant.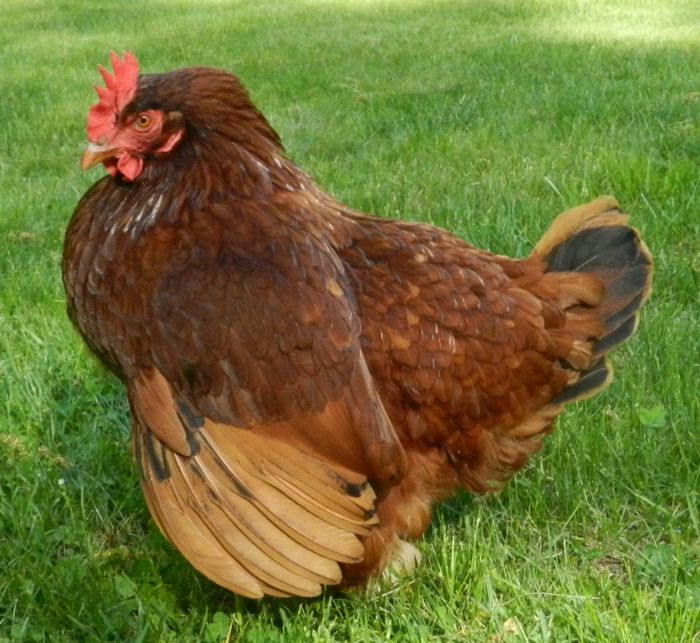 Once out, that soft-shelled egg is easy to eat – which Ruby turned around to do. I didn't want her to eat that egg, because once a hen learns that her eggs are edible, it is the beginning of a bad habit, one in which she breaks even the hard-shelled eggs in order to eat them. I snatched the egg away from her.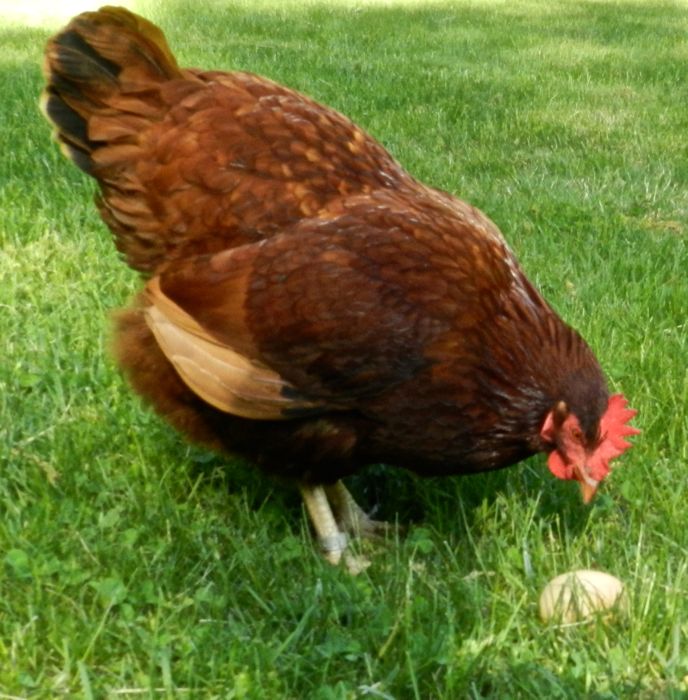 Without the egg in front of her, and with the relief of no longer straining to lay, she went off to forage with the other hens.
Why do hens lay these soft-shelled eggs? Elderly hens, like Twinkydink, lay thin-shelled eggs. That's because their systems are depleted of calcium, and their old bodies, even when fed the right foods, can no longer form a thick shell. That's different than the membrane-enclosed egg that Ruby laid.
It takes about twenty-six hours for a hen to build an egg in her reproductive tract. Laying on the shell takes a big chunk of that time. If the hen is stressed and the process is interrupted, the shell can be thin or rubbery. It's something to consider when you find a soft-shelled egg, but usually, the cause of those odd eggs is poor nutrition.
My hens get laying hen pellets that contain calcium, and also have oyster shell free choice. I provide her with granite grit so that she can grind up and digest this food. A two-year old hen, like Ruby, should be able to get all of the minerals she needs from such a diet, and lay sturdy eggs. She usually does. But, the other day I had a big bowl of leftover spaghetti. Divided between the ten Gems (and Siouxsie) it should have made a fine treat. However, I believe that Ruby, being a gluttonous Rhode Island Red, ate more than her share, which upset her fine-tuned nutritional balance, and she didn't have the necessary materials to make a normal eggshell.
The day after laying this "rubber" egg, Ruby laid a thin-shelled egg in the nesting box. Since then, all of the eggs that I've collected from the Gems have looked normal. I believe that Ruby is laying thick-shelled eggs again, but since I'm not outside all of the time, I'm not 100% sure. I haven't seen any egg eating, so that's a relief.
The Gems won't be getting spaghetti anytime soon.