What with twenty-six teenage chickens and four Old Hens, the Little Barn was getting crowded.
It was getting crowded around the feeder.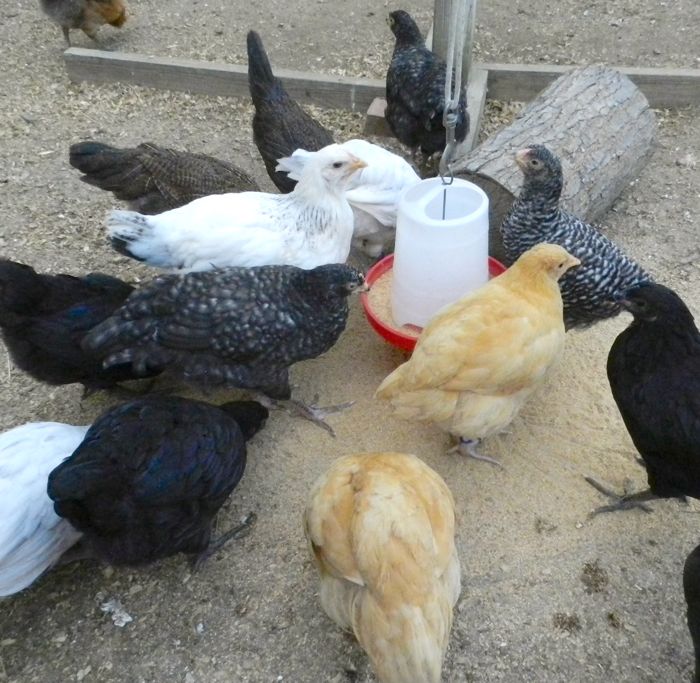 There wasn't enough room on the outside roost for a quiet nap.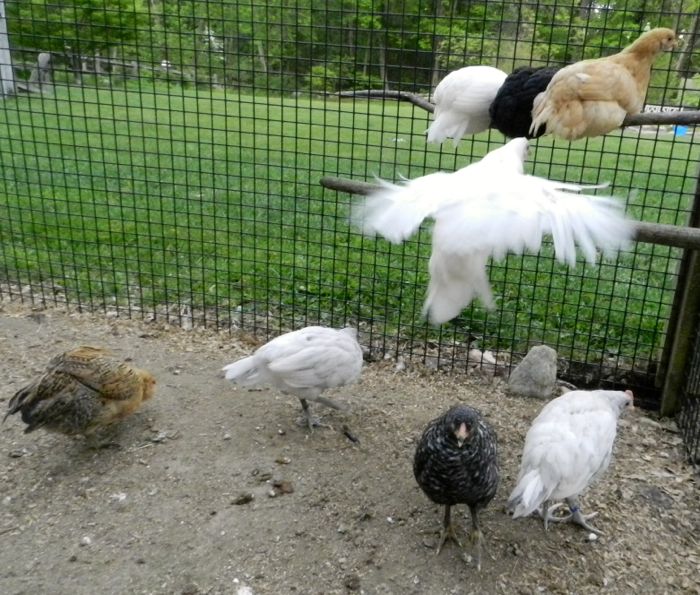 At bedtime, the inside roost was filled and the Old Hens found their comfortable routine disturbed. (There's Twinkydink, on the third bar up, being squeezed off of HER spot.)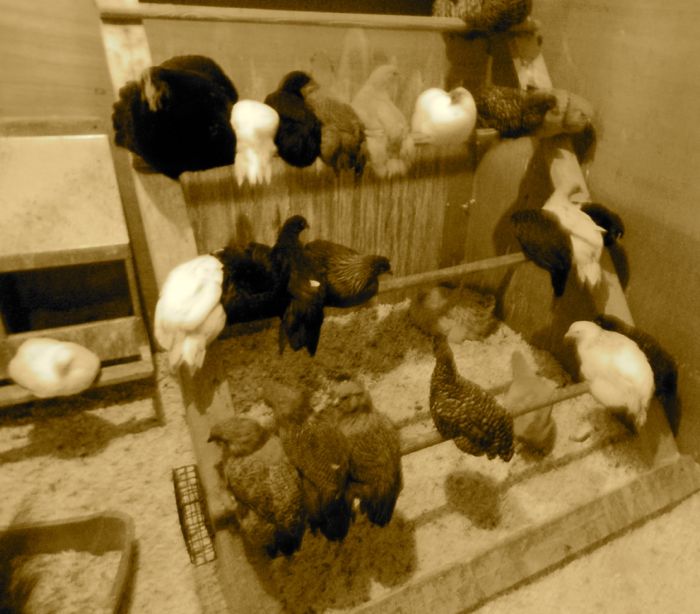 The personalities of the new birds emerged, and it was clear to me which ones were right for the nursing home, and which would be going to another home, and which would stay here.
At nearly eight weeks of age, the chicks were fully feathered out and no longer needed the heat lamp or the confines of the brooder. It was time for half of them to go. A friend who lives two miles up the road has a flock of hens and a daughter with an egg business. She needed more layers. So, Ken came over yesterday and bought thirteen of the chicks. He knows what he's doing, and they've already settled right in.
Meanwhile, I had a brooder to disassemble. As I've mentioned before, chicks create a fine dust of manure, bedding and feather dander. This is why you don't want the chicks in your kitchen. I've swept the dust off of the feed can several times already, but look at it.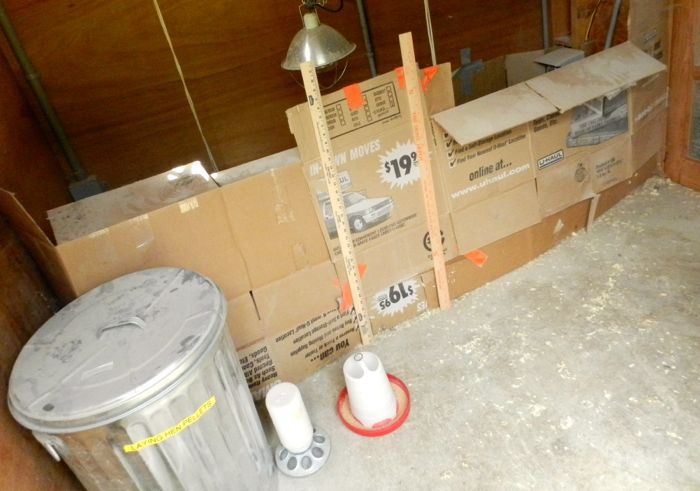 I donned a mask. Trust me, you don't want to sweep and clean and breath this stuff in.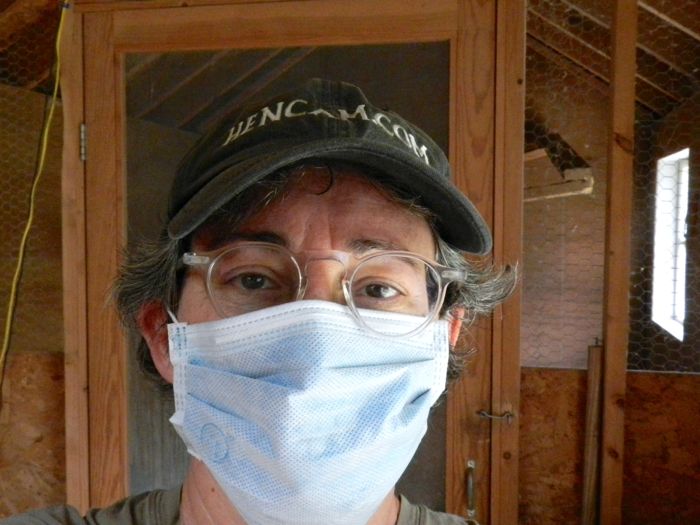 The fun and charm of having chicks in a brooder last less than a month;  the previous couple of weeks I was itching (literally) to reclaim my barn. It was so good to get the coop back in order. After I cleaned, Steve moved the cam back into the coop, so InsideCam is once again online.
Now there are twelve pullets (and one cockerel) and four Old Girls in the Little Barn. In one week, half of those youngsters are going to live at the nursing home. I'll keep six. One way or another, Mr. Grumpy will be gone.
Twinkydink can't wait. Betsy and Edwina are relieved.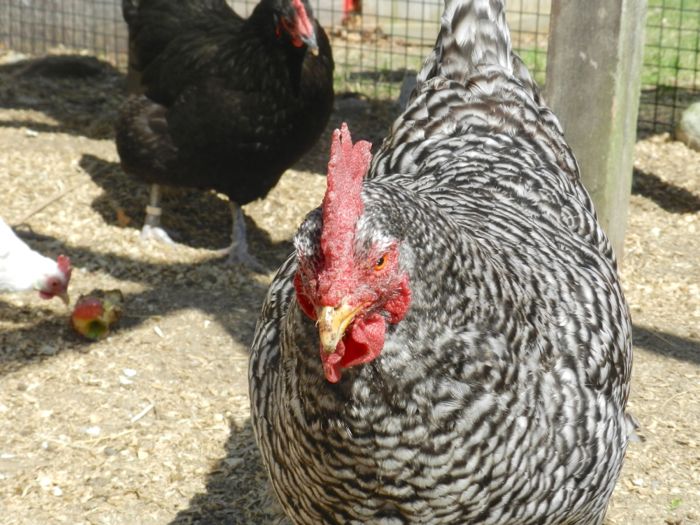 But, I do think that Buffy enjoyed the hubbub. And the chick food.