Tillie Lays an Egg was inspired by a diminutive Bantam White Leghorn named Snowball. She was friendly and an independent thinker, and I enjoyed having her around so much that I got three more Bantam White Leghorns, Coco, Eggers and Betsy Ross. They were charming birds, but none with the spunk of Snowball. Betsy, however, was a great school visit hen until her retirement last year.
I've heard very good things about full-sized Leghorns, and so ordered two white and two brown in the batch from McMurray. It was clear from the first week that these were speedy chickens, with places to go and things to do that did not include me. They did not act like the bantams that I knew and loved. Still, I decided to keep one, if only to have a bright white bird with a brilliant red floppy comb in the flock. I've named her Twiggy, as she is stylish, leggy and lean. At only 9 weeks of age, Twiggy already dwarfs Betsy.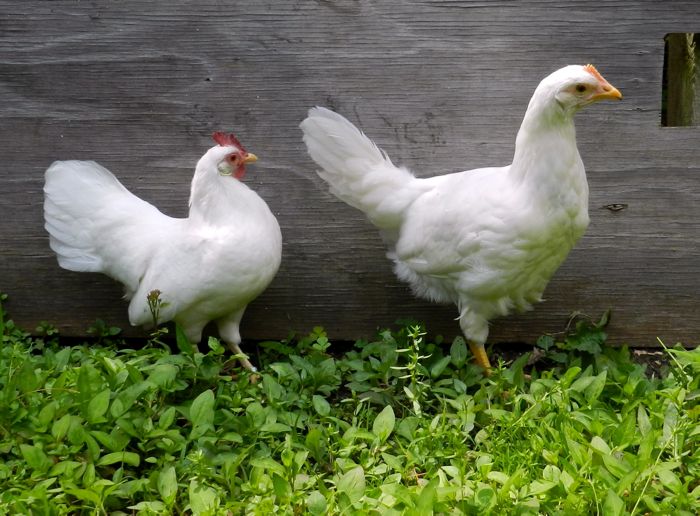 Betsy is fascinated by another white chicken. We'll have to wait and see how this relationship develops. So far, it's been one-sided. Twiggy has no interest in  getting to know the older generation.