A maple tree grows at the back of the Little Barn. A family of robins has moved in. They are quarrelsome and loud, and often have spats directly overhead.
The chicks aren't afraid of them, but it is rather like having a neighbor that you'd like to ignore, but can't. The drama is simply too compelling to pretend that it's not there.
This Ameracauna pullet stopped in her tracks to listen.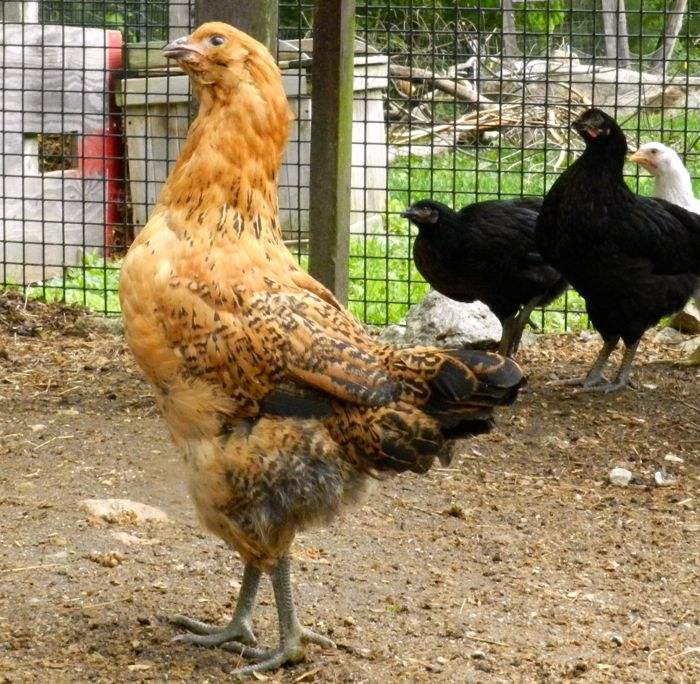 She'll be going with Mr. Grumpy to a new home on Tuesday. Perhaps to a more peaceful neighborhood?