Bacon seems to be turning up in everything these days, from muffins to ice cream. It's delicious. It's got that trifecta of salt, sugar and fat. But, I care too much about pigs, farmers, health and the environment to eat bacon unless I purchase and cook it myself. I won't go into a lecture here, but of all of the meats, I believe that where you get your pork from matters the most. I'm fortunate to be able to purchase bacon from pigs that graze in pastures and root through nearby woods. It's expensive. It's worth it, and I know how to make a little go a long way.
This is how the bacon is packaged when I purchase it from the farmer at her farm stand.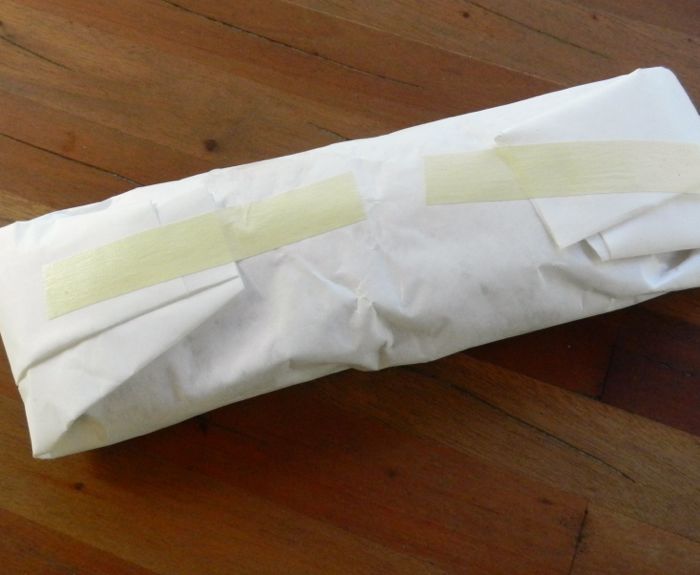 This is what bacon looks like when it comes from content pigs that had a good life and then are processed at a small slaughterhouse.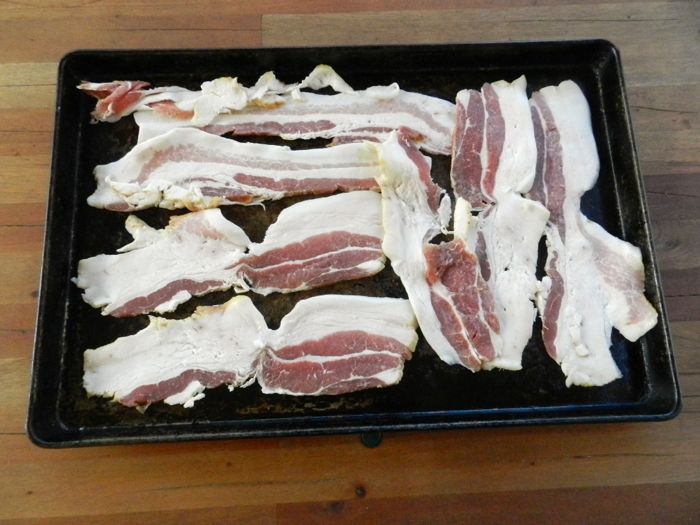 I don't like frying bacon on the cooktop. It splatters grease everywhere. It smokes. It's dangerous. Instead, I bake it in the oven. Here I've laid it out on my favorite rimmed baking sheet, which is sturdy and blackened with use. I put the bacon into a preheated 400 degree F oven for ten minutes until it's about halfway cooked. It's swimming in grease.
I carefully pour the fat into a grease can. The perforated top traps the bits which I discard. The grease is so useful, and having spent a lot on the bacon, it's worth setting aside. I save it in the refrigerator in the can and use it for such tasks as browning potatoes. I'll also sauté vegetables in bacon fat before adding them to soup, which gives me the smokey flavor without the ham hock.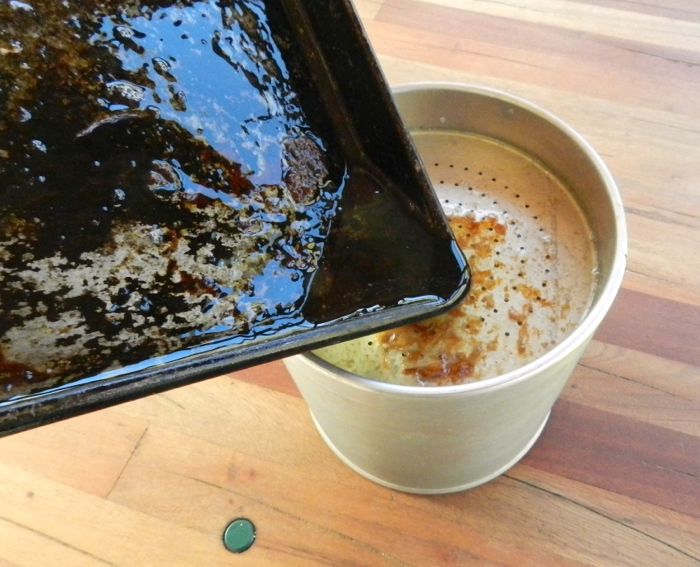 Once the baking sheet is (imperfectly) drained of grease, I put the bacon back into the oven and bake for 5 more minutes, which is all it takes to crisp up until almost perfect. Almost.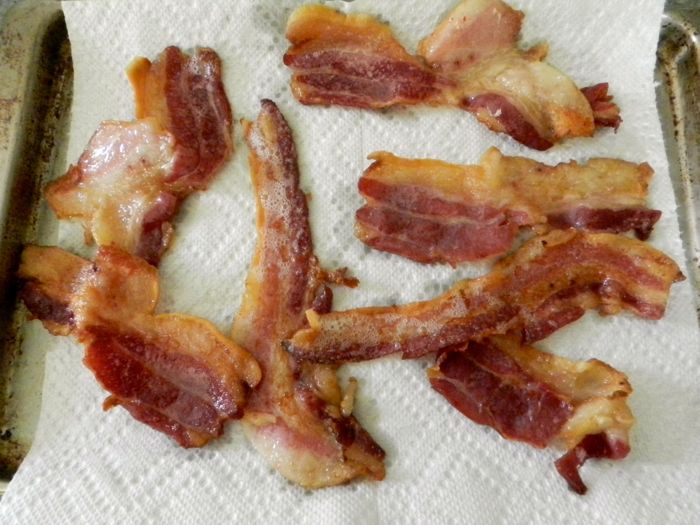 I turn off the oven and leave the door open to let the oven cool off a moment. I put the bacon onto an oven-proof plate or baking sheet lined with a paper towel and return it to the oven, where it stays warm and dries a tad and its texture becomes absolutely perfect: crunchy and yet not overcooked. This transformation happens in five or ten minutes (depending on the oven and thickness of the bacon) but you can leave it in there for longer as long as the oven isn't too hot. Check to make sure it's not browning the bacon further.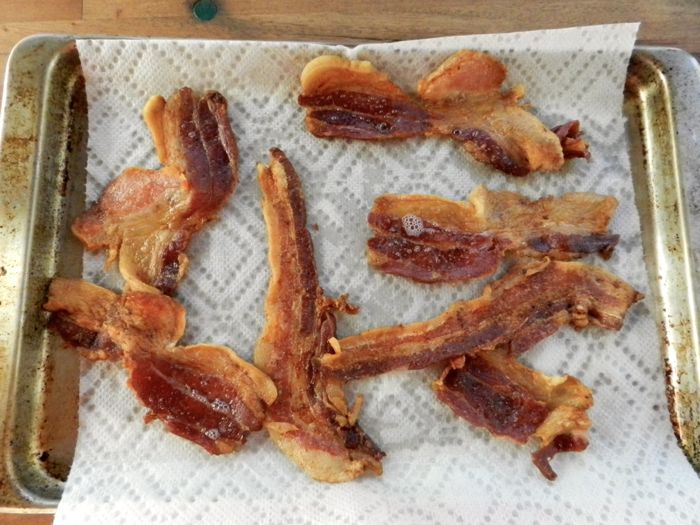 This batch of bacon became dinner for three. We had fried egg, bacon and lettuce sandwiches. There was fresh asparagus from the garden on the side, and blueberry smoothies to drink. In the end, that costly bacon became part of an inexpensive meal.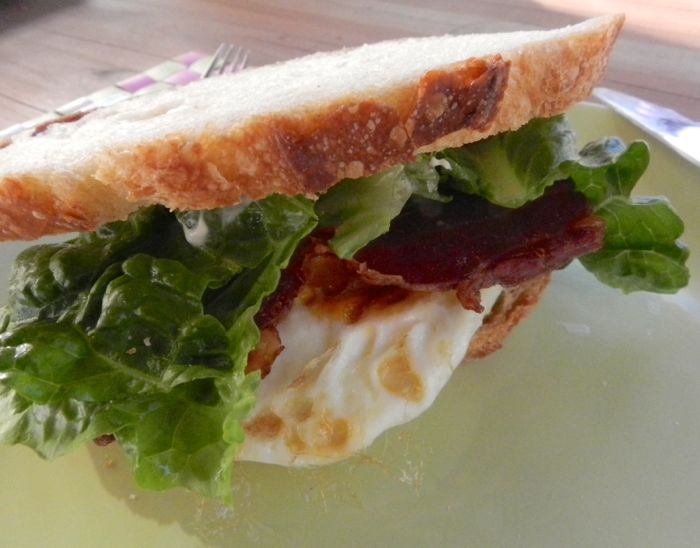 And I still have that bacon grease to cook with.