It was a late spring here, but this week has more than made up for it. Perfect blue-sky weather. Buds are greening up. Flowers are unfurling. In the springtime, the prettiest tree in my yard is the Hally Jolivette Cherry. It's moment of glory is ephemeral. The blossoms blow off in the slightest wind. But it's been calm. It's been sunny. There's something both elegant and happy about this tree. It's what a wedding gown should look like.
Here is a view across the pond. (Do you see the Beast in the foreground?)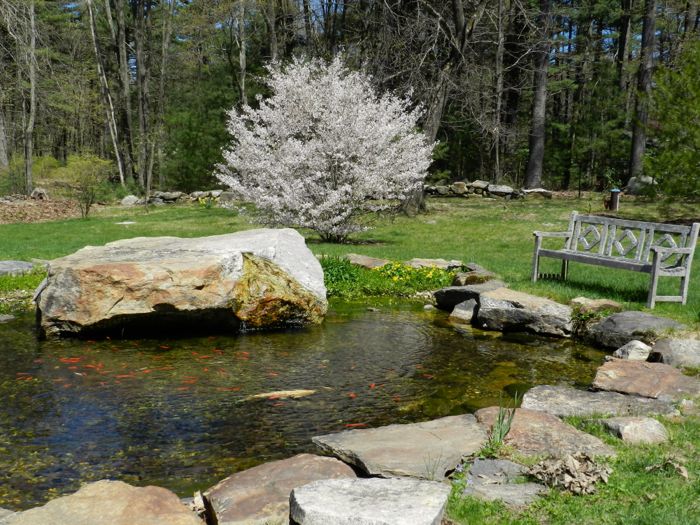 Walk closer and this is what you'll see. Such delicate white blooms with hints of pink and yellow. This photo doesn't show the bees, but bees there are!
Get as close as you can and look at the details.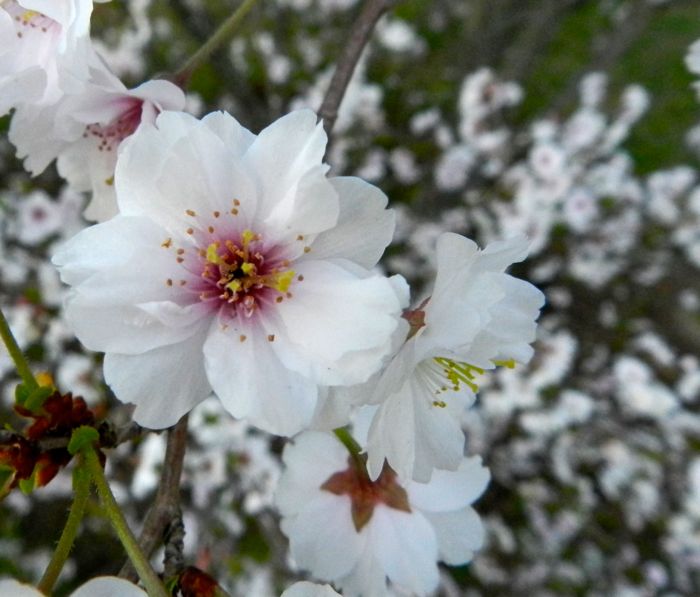 This was a springtime worth waiting for.