Tomorrow Twinkydink turns 8 years old. Today she laid an egg.
None of the hens that live in the Little Barn have laid an egg since last July. In fact, in all of 2012, Twinkydink and Buffy, between them, laid about all of eight eggs. I don't like chicks to have access to nesting boxes until they've learned to roost. This keeps them from getting into the habit of sleeping in the boxes. Now that the chicks were moving into the Little Barn, and because the Old Girls weren't laying, I had Steve remove the boxes.
Last week I noticed Twinkydink on a roost in the middle of the day. She didn't look sick. She looked confused. I opened up the cozy side of the rabbit hutch. She went in. Once. So, I thought that that was that. But it wasn't. Today she hopped back in and laid an egg. My chickens never cease to surprise me.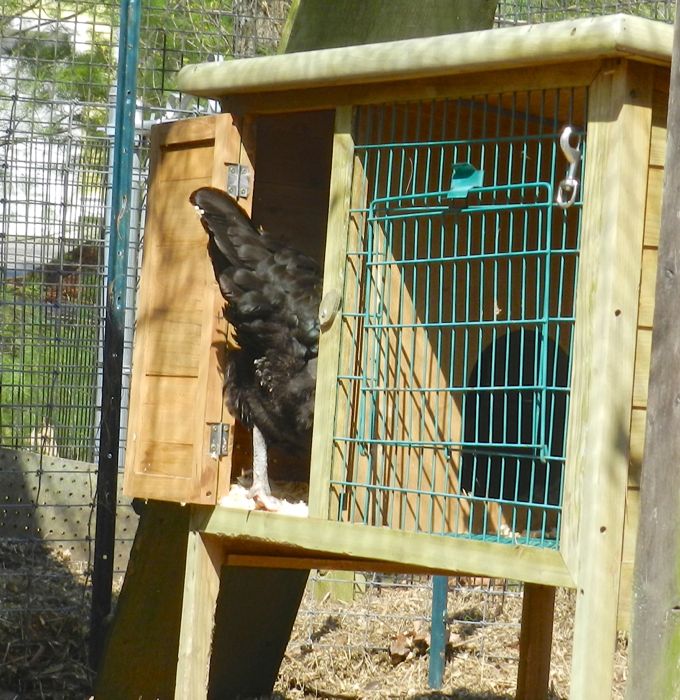 Oh, and when Twinkydink was done, Buffy went broody.