Laying hen pellets should never be fed to chicks because there is too much calcium in the ration, and too little protein. (For more about what to feed chicks see this post.) So, now that the little ones are out with the Big Girls, they're all getting the chick crumbles. (The hens have access to calcium via oyster shell in a dispenser that is out of reach of the chicks.) I've put a feeder out in the run because I want the chicks to eat all day, and I didn't think that they'd go inside to their brooder to find food frequently enough.
What I didn't realize was how delighted the Old Girls would be at this easy to reach food.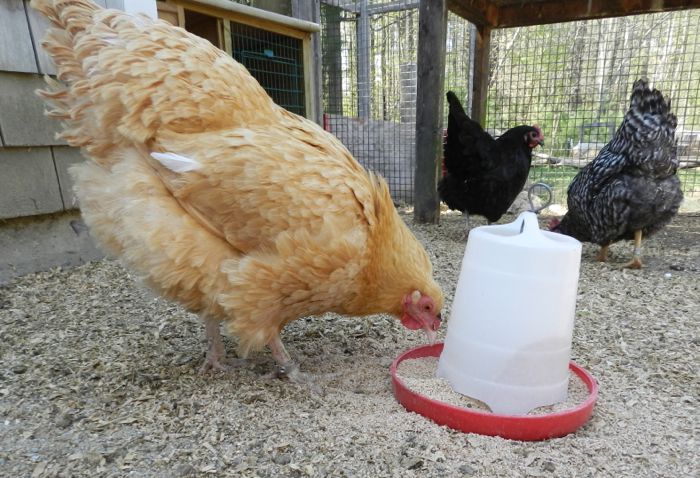 What gluttons they would be.
What total hogs. I've never seen them eat so frequently, or so much. Even Betsy, who is not much larger than the chicks, ward offs all newcomers.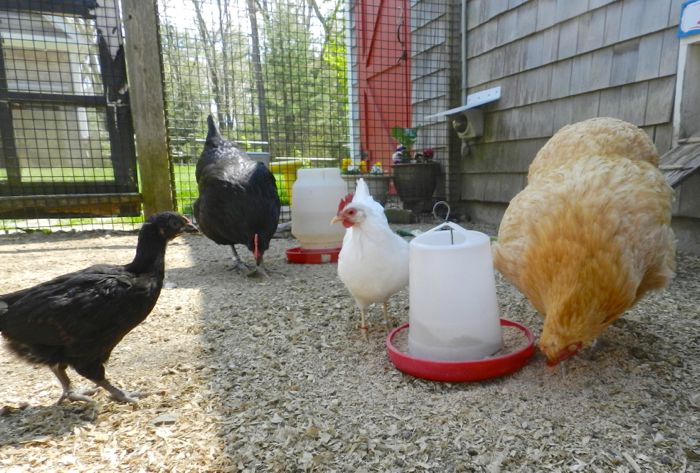 But don't worry about the chicks. They've figured out what to do. They found the Old Girls' feeder.