When the Gems first began to lay eggs, I kept them in the coop and enclosed run, so that they would learn to lay their eggs in the nesting boxes. It worked. Today I let the hens free-range. Jasper needed to lay an egg. She left the green grass and sunshine, hurried inside, left an egg in the nesting box, and then trotted back outside.
But there's always one in the bunch who is too busy,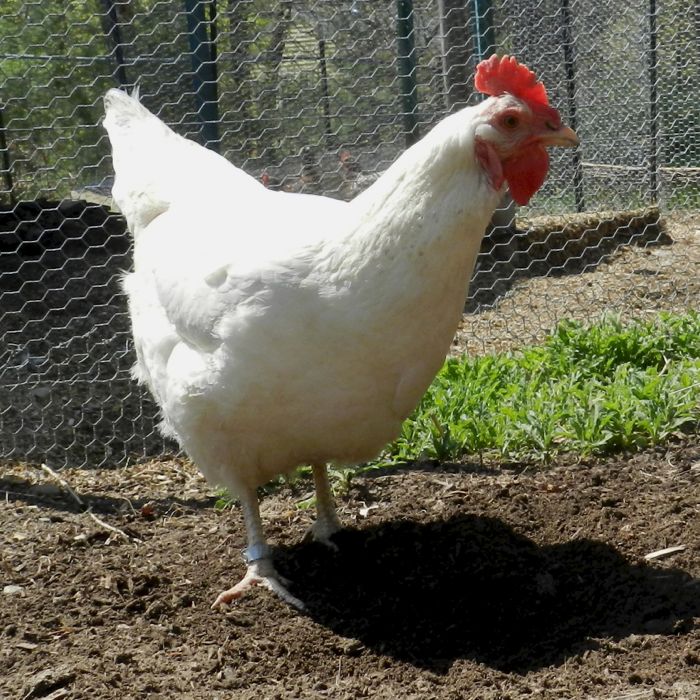 and having too much fun,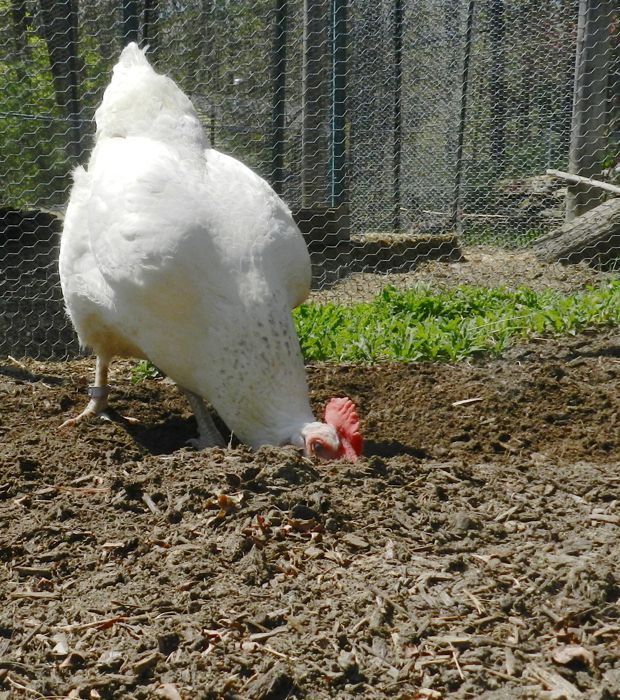 and so does this.