Most of you have only seen the goats via the GoatCam, which means that you rarely see the whole goat. You see their noses.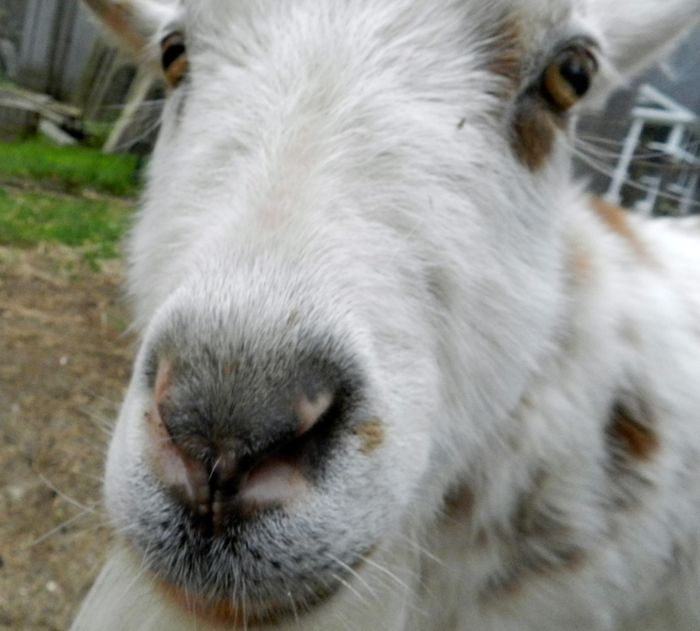 And you see their butts.
I thought you might like to see a side portrait. Here is Caper.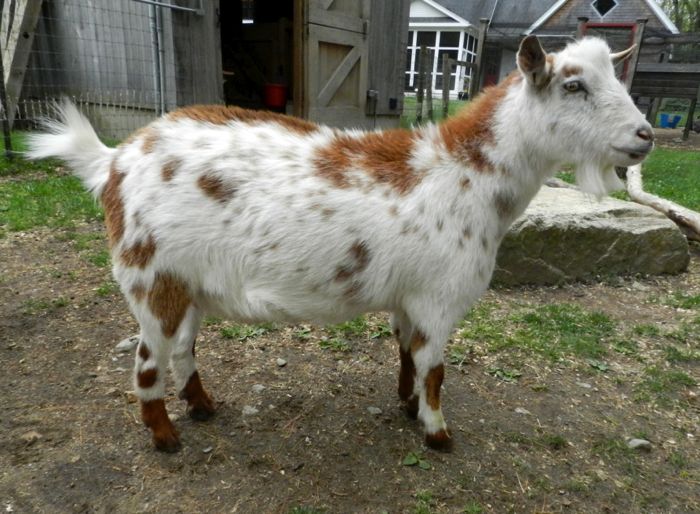 He weighs 95 pounds. He's big for a Nigerian Dwarf Dairy Goat wether, but he's not full-sized either (those can top 150 pounds.) Caper is not fat (see yesterday's post.)
I don't have a side view of Pip. Sometimes, all that I see are noses, too.