Do not feel sorry for Siouxsie. The Gems have lived up to their name and have been priceless. They have not pulled even one feather off of Siouxsie's top knot. They haven't drawn a drop of blood. Sure, they don't want her to join in the group,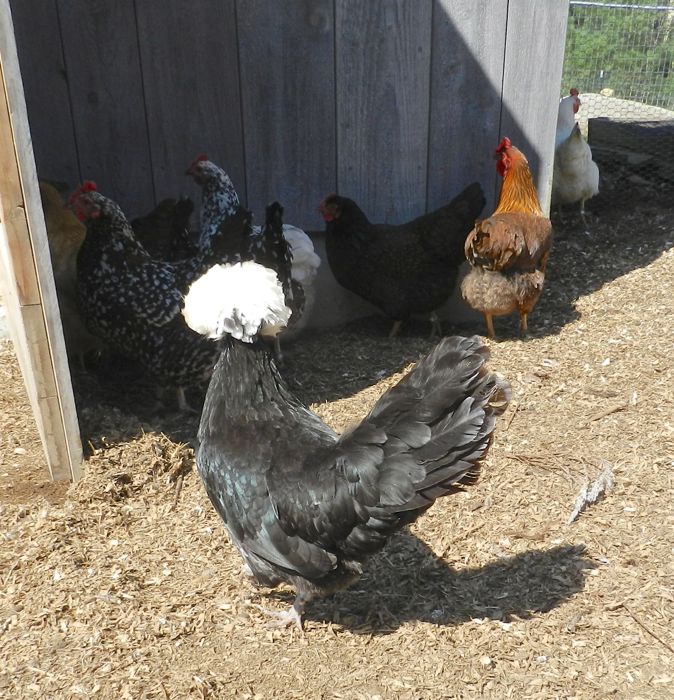 but, they let her eat and drink. They let her dust bathe unbothered.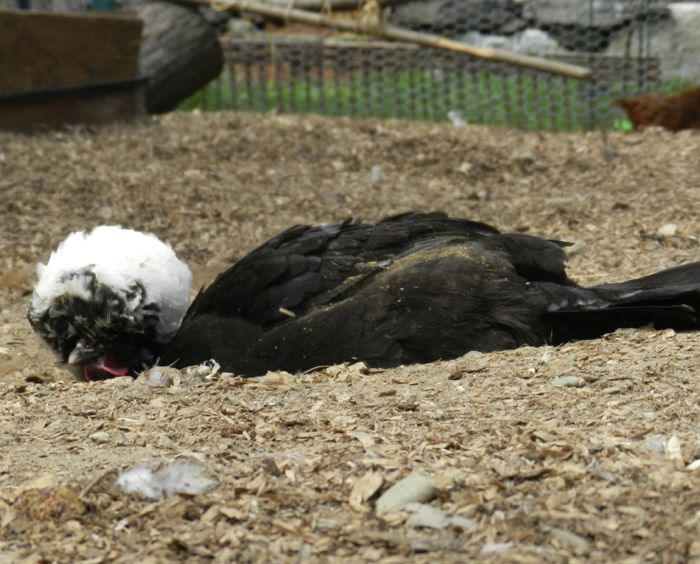 Siouxsie has taken to shadowing Onyx. The Barnevelder is being remarkably tolerant. Despite how obvious it is that Onyx would rather not have this tag-along, she hasn't done anything aggressive towards Siouxsie.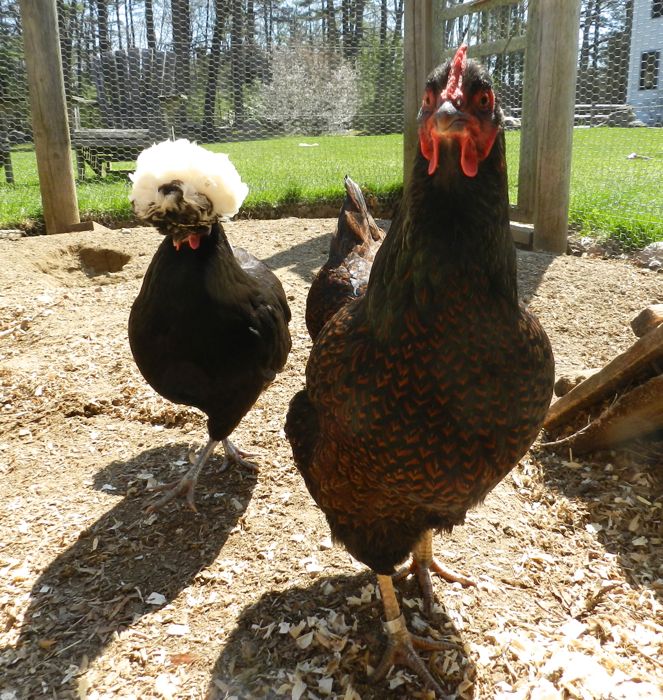 The Gems are a particularly peaceful flock. Despite the wide range of breeds and temperaments, they all get along. In fact, there's not one obvious flock queen, and no one is on the bottom and at the fringes of the flock society. I attribute much of their good behavior to how they were raised – in spacious surroundings, with interesting things to peck and do from the beginning. They've been handled gently and consistently, but not excessively. It's how I'm raising the new chicks, and that seems to be having the same effect. So, when I added Siouxsie to the mix, I figured that the flock personality would win out, even over having such an annoying bird plopped in their midst. It has. Of course, the Gems had already become familiar with Siouxsie when both flocks free-ranged at the same time. Still, it's a testament to the Gem's good natures that Siouxsie is being left alone.
Siouxsie was banished from the Old Girls flock for a reason, as she was pummeling and blooding Buffy. Buffy is doing so much better without Siouxsie around. Now that Siouxise isn't drawing blood, Edwina has stopped pecking at Buffy's comb. Buffy is getting stronger daily. She's standing more and no longer bracing herself up on her hocks.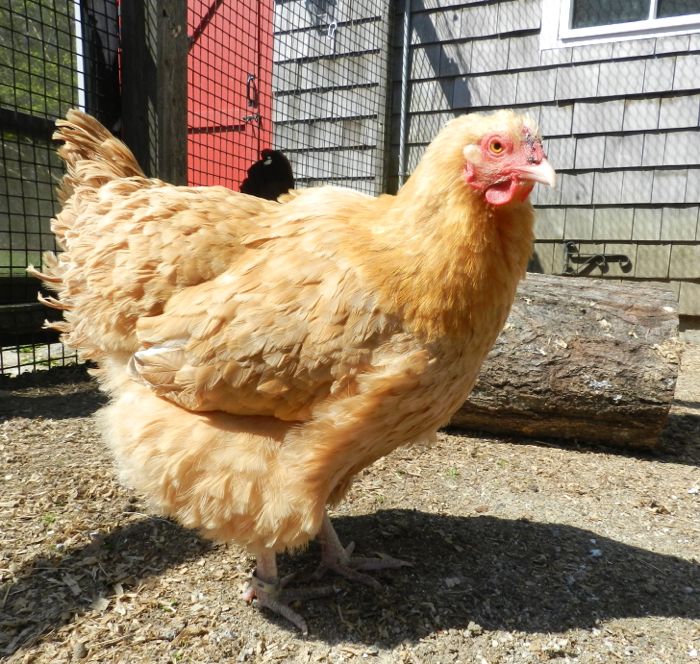 She and Twinkydink are tight friends, and often sunbathe together.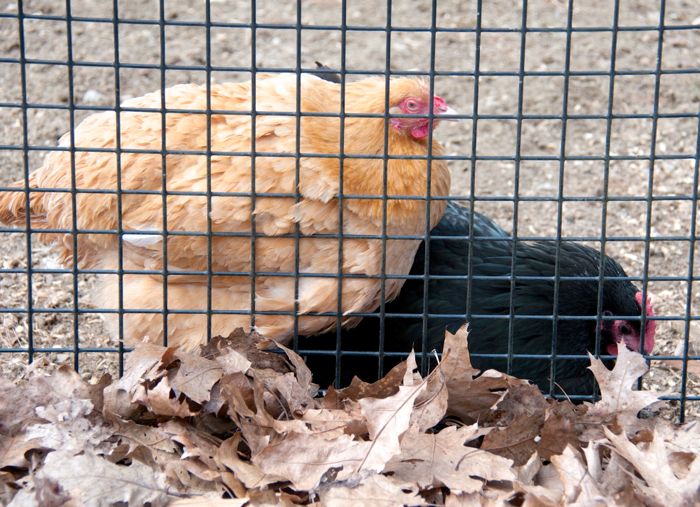 The other day both flocks were let out to free-range. They were all happy to be on green grass and hunt for bugs. That is, all except for Siouxsie. She made a bee-line across the yard, straight for Buffy, who was standing peacefully near the Little Barn, and attacked her. I scooped up Siouxsie and tossed her back into the Big Barn. No, don't feel sorry for Siouxsie.