Yesterday I collected 9 eggs from the Big Barn girls. When there's an abundance of eggs, it's Quiche Season. Quiche is simply a savory egg custard. It's very forgiving. Know the proportions, use your good eggs, and it will come out right.
I prefer to use a clear glass Pyrex pie plate for the quiche, because it browns the crust just right. But, that's a quibble. In any event, prebake a pie crust. (A recipe will be in my upcoming egg cookbook, but for now use this one as it is close to mine.)
Quiche is all about the proportions. 4 large eggs, 1 1/2 cups of milk or cream, 1 cup of shredded cheese, and 1/2 cup of add-ins. A pinch of salt brings out the flavor. Fresh herbs are a nice touch. In the photo below, I used whole milk, cheddar cheese and some Parmesan, and sautéed red onions and sweet red bell peppers. Fresh parsley was tossed on top.
Bake at 350 degrees F for about 35 to 40 minutes until set. That's it!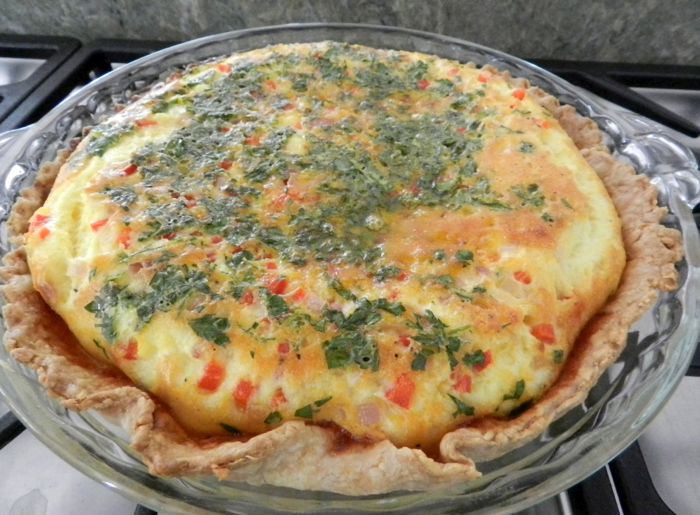 Have you made quiche lately, and what was in it?