The "little pond" of Little Pond Farm is actually a large water feature. It was not easy to build, but I had a lot of help. It was constructed ten years ago. When designing it, I had imagined a half-dozen beautiful koi swimming about. The first year I bought several young and pretty fish. They were small. A Great Blue Heron dined on many. But a few survived. Especially this one. She was not even two-inches long when I purchased her for $2.99, I now call her The Beast. She is savvy. The pond has an underwater cave where she stays safe from predators and where she sleeps in the winter.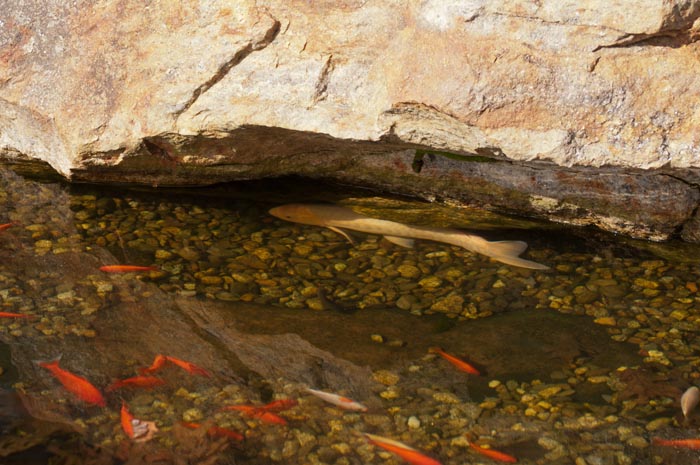 The Beast could live for decades. Her minions are her descendants, fathered by feeder goldfish.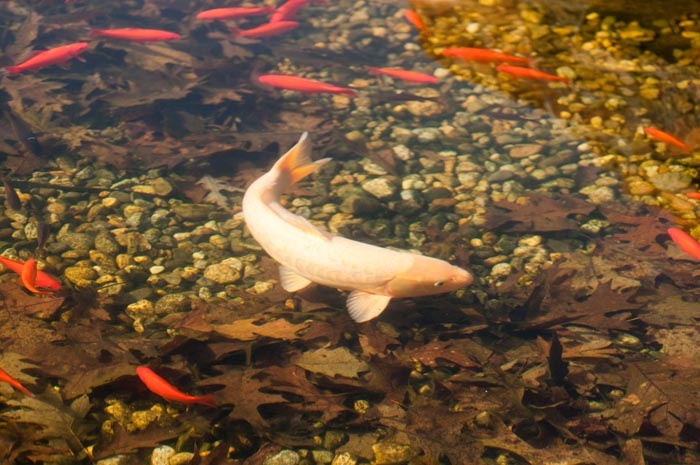 Even as the pond was being built, critters moved in. A bullfrog lived here for ten years, until it died last spring from what I assume was old age. Bullfrogs, like chickens, are omnivores. The large ones even eat garter snakes. When one animal disappears, another takes its place. I'd wondered all last summer why I didn't see any more large frogs. Now I know why.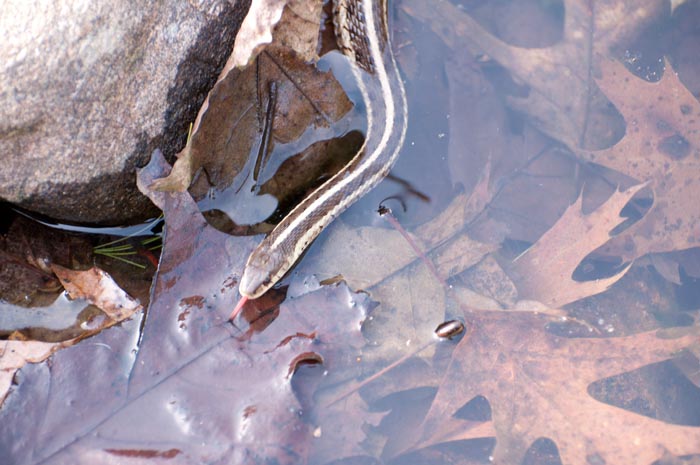 This is an Eastern Ribbon Snake. It is an aquatic reptile. 90% of its diet is composed of frogs, toads and salamanders. It ignores the Beast. It ignores me, which means that I can watch it hunt. Here the snake has just snatched a frog and is pulling it into its lair.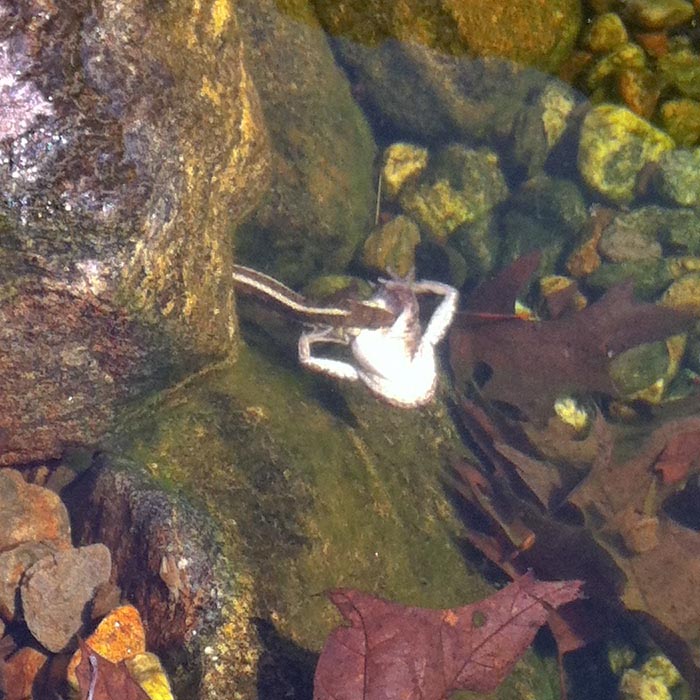 Later, the snake came out to sun itself. You can see the bulge where the frog is in its belly.
I miss that old bullfrog, but life sure is interesting around the Little Pond.