It's still a chilly and windy 40 degrees F, but the sun is out and springtime is definitely here. I know because the goats are shedding. Pip has a thick and sticky undercoat that is now more like an overcoat.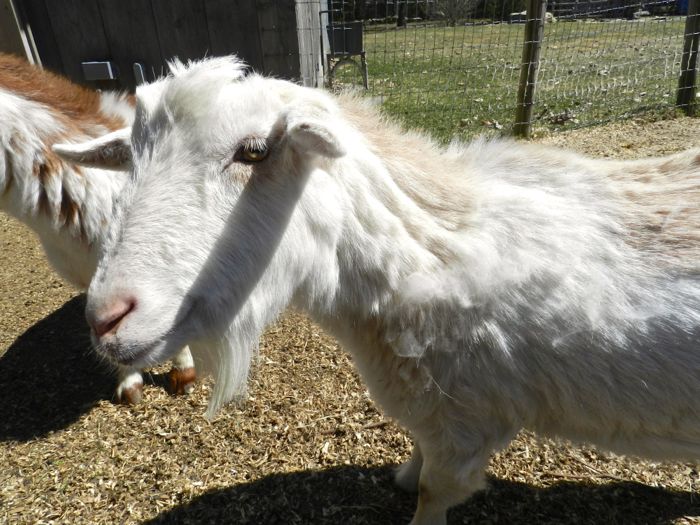 Lucky for him the Goat Maid has a FURminator.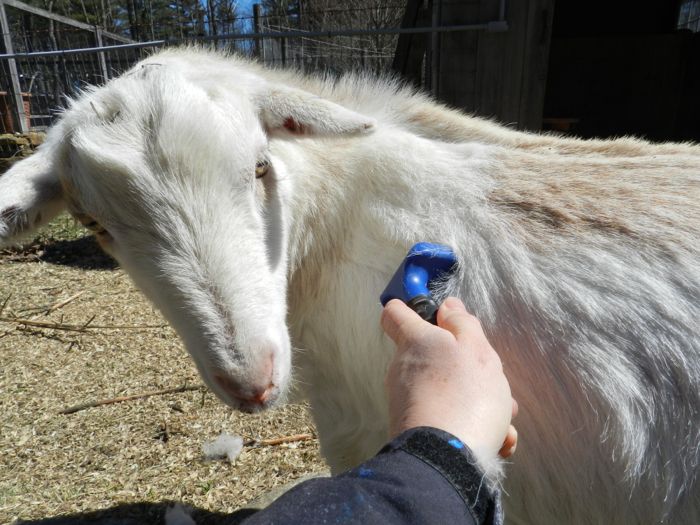 All of the grooming and attention makes the boys playful. They do like to show off for the Goat Maid.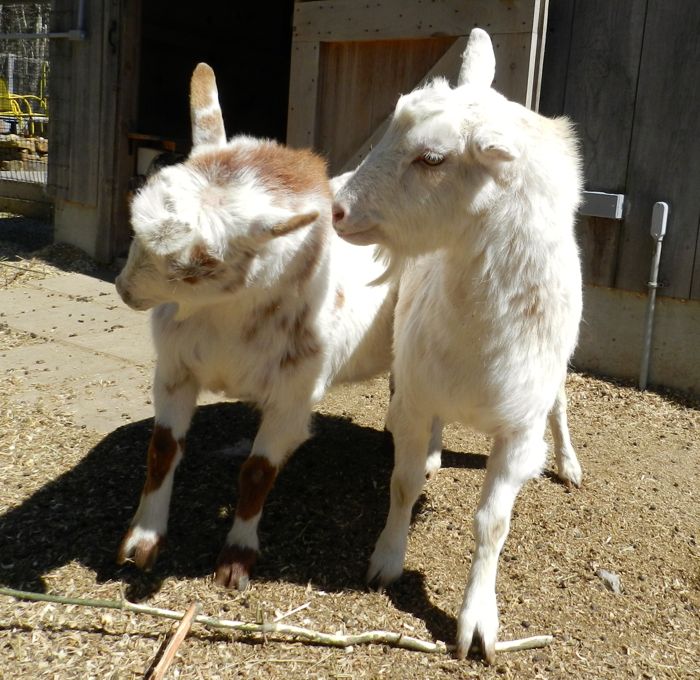 But, nipping a brother's ears during shedding season means a mouthful of fur. Yuck!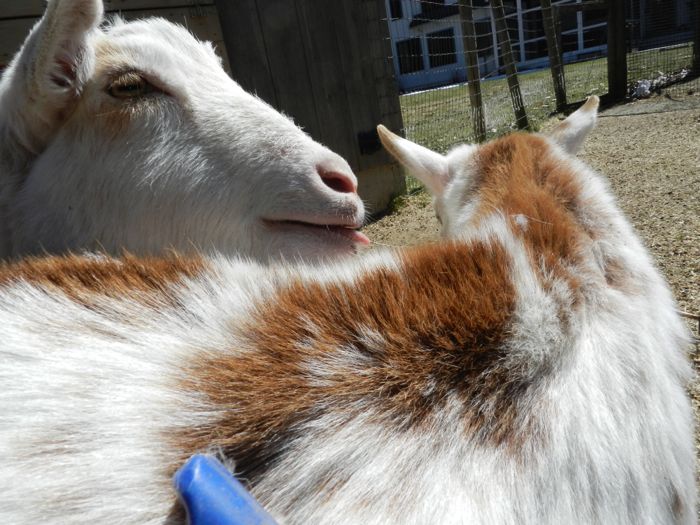 Buffy has been itchy, too. You can't dust bathe in a rabbit hutch. So, yesterday she got some much needed sun and dirt time. The other hens still beat up on her, so she had a spa hour with the goats. They were perfect gentlemen.