It was a sunny day and the temperature reached above 50 degrees F. There was a hint of green on the lawn. The chickens were desperate for an outing, and as soon as I let them out, they eagerly downed the green grass blades.
After months of not having anything to graze, the goats were also eager for an outing.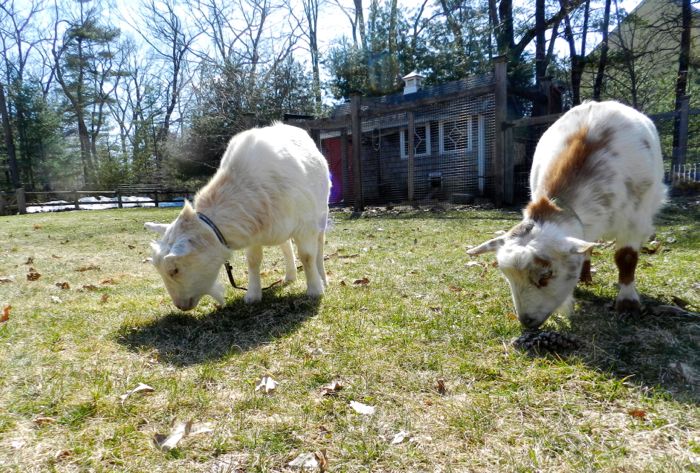 I didn't let them gorge as they can overdo it and get bellyaches. So, they ate some grass, and then I moved them over for a bit of the water celery coming up at the back of the little pond.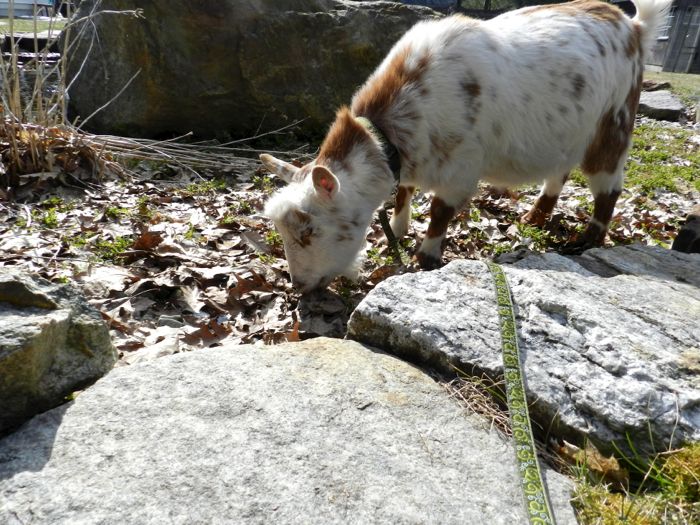 Notice that the boys are dragging leashes. You'd think that with all of the green around them that they wouldn't get into trouble. I had to step inside the house for one minute. Just one. I left the boys ankle deep in the water celery happily munching away. When I came out this is what I saw:
The boys were all the way on the other side of the yard. At the raspberry patch. Pip had a mouthful. He declared the buds delicious.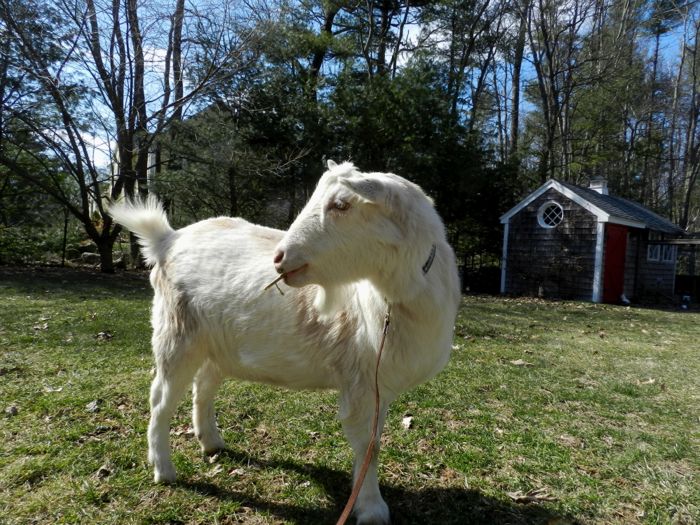 While Caper was scratching his head on last season's canes.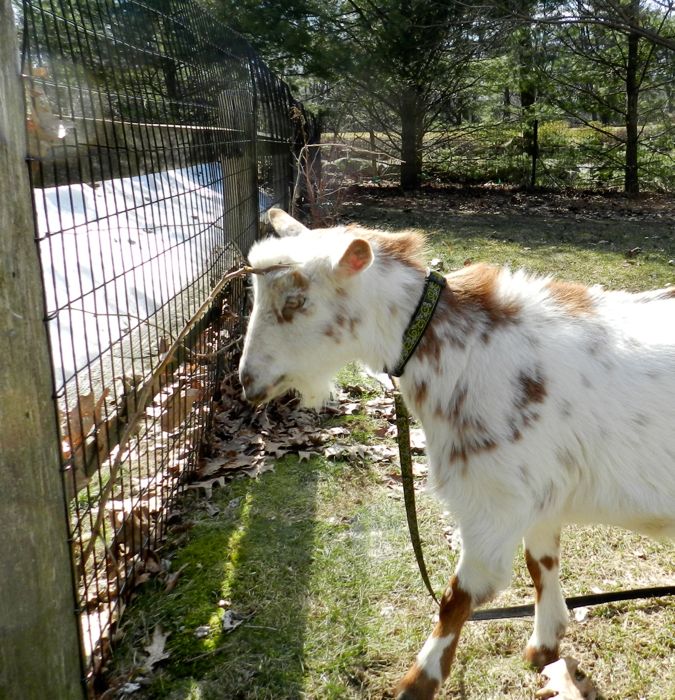 Thanks to the leashes, I was able to pull them away before there was too much damage. By the way, that pile of white on the other side of the fence? It's snow. It makes the grass look all that greener, doesn't it?