Instead of living her remaining days in the quiet calm of her private hutch, Buffy, once again, surprised us all, and revived. For the last couple of days she's been standing at the door, obviously eager to get out. She also was quite loud in her demands. My food dish is empty! and More water! I set her down in the run with the other old hens, but Siouxsie looked at her like a bull sees a red flag and charged. The trouble with Siouxsie is that she doesn't read body language. Another hen would see that Buffy does the "I'm not a threat crouch" and the tail tuck, and after a chest thump or two, the aggressor would accept victory and move on. But Siouxsie pummels anyone she can, and doesn't stop. Siouxsie can't get away with that nonsense with Twinkydink and Edwina, and Betsy is too quick. But poor Buffy can't get out of the way.
I had a solution: move Siouxsie in with the strong and active Gems. They'd put her in her place, and the Old Girls would have some peace. All of my hens already know each other from forays onto the lawn. The two flocks, the Old Girls and the Gems, see each other, and go their separate ways. Yesterday the weather was lovely, and I let the chickens out onto the lawn. When I called the Gems to go back inside, Siouxsie came over. She's like that. Totally clueless.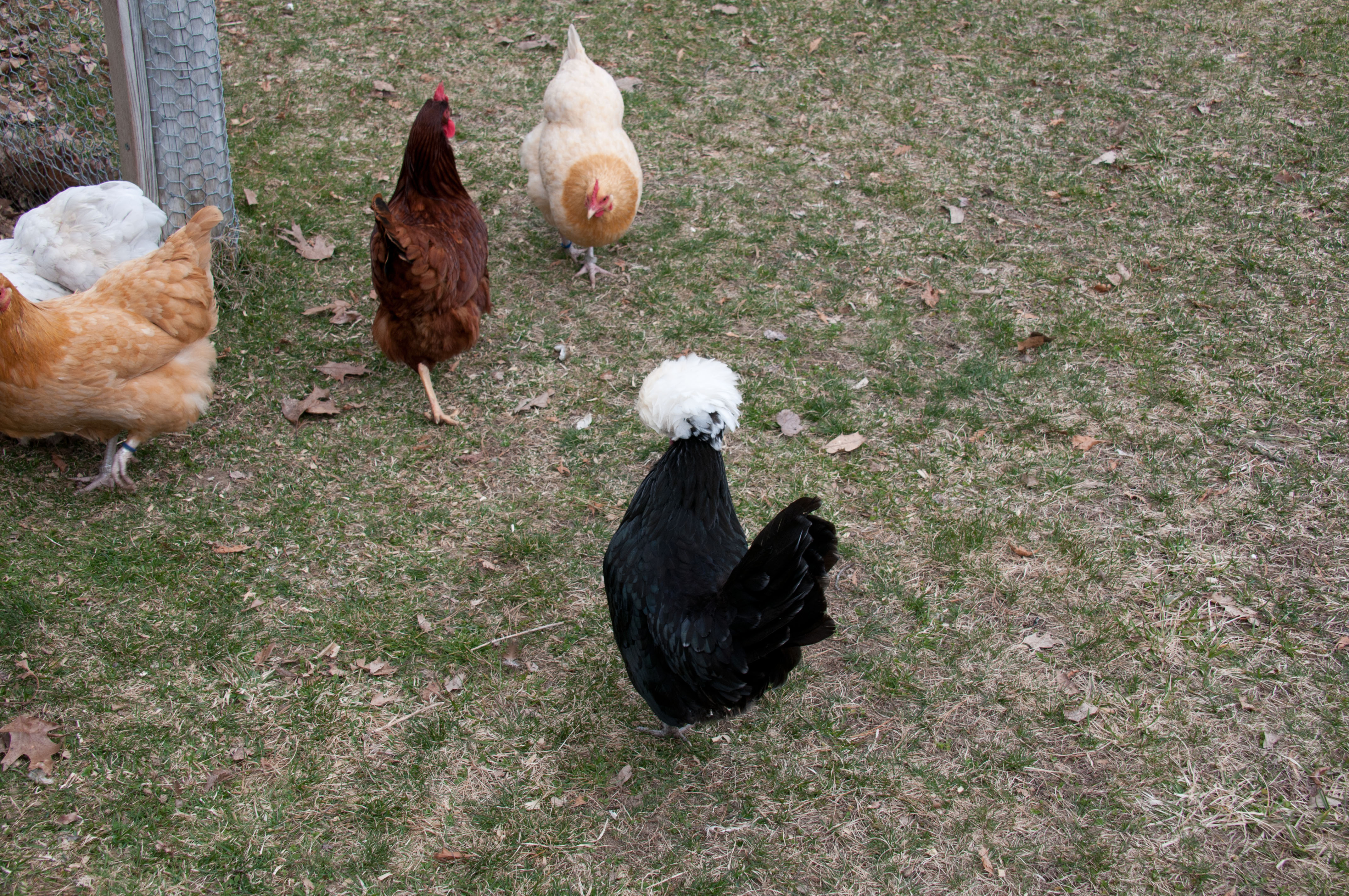 I closed her up with the Gems.
At first, the Gems stayed away from Siouxsie. They needed to take stock of this newcomer.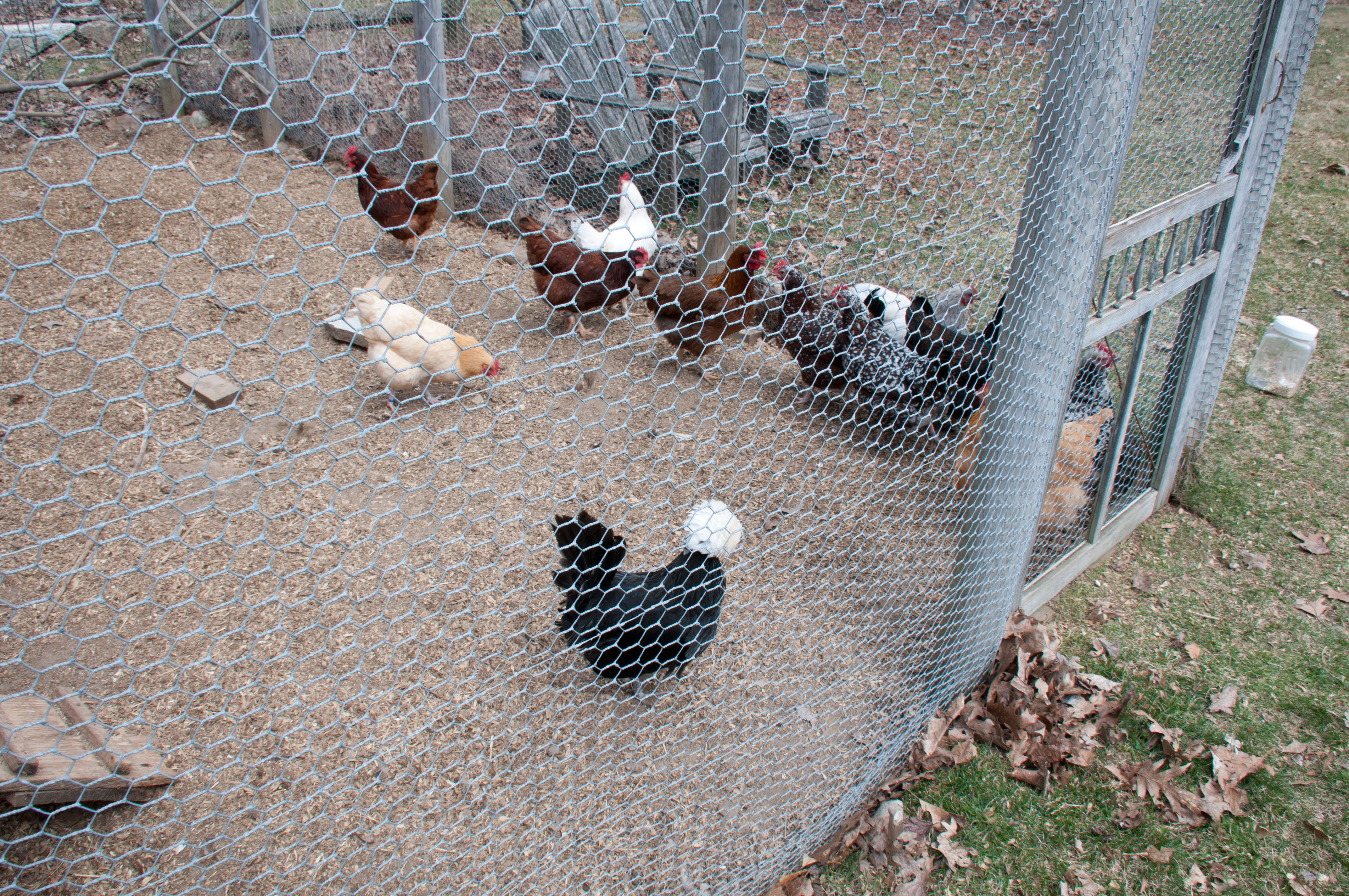 Once again, Siouxsie showed how truly clueless she is. She immediately challenged the nearest hen. It was a Sussex. The Sussex are the most fearless of the breeds in this flock. There was chest thumping. Florence pecked hard. Once.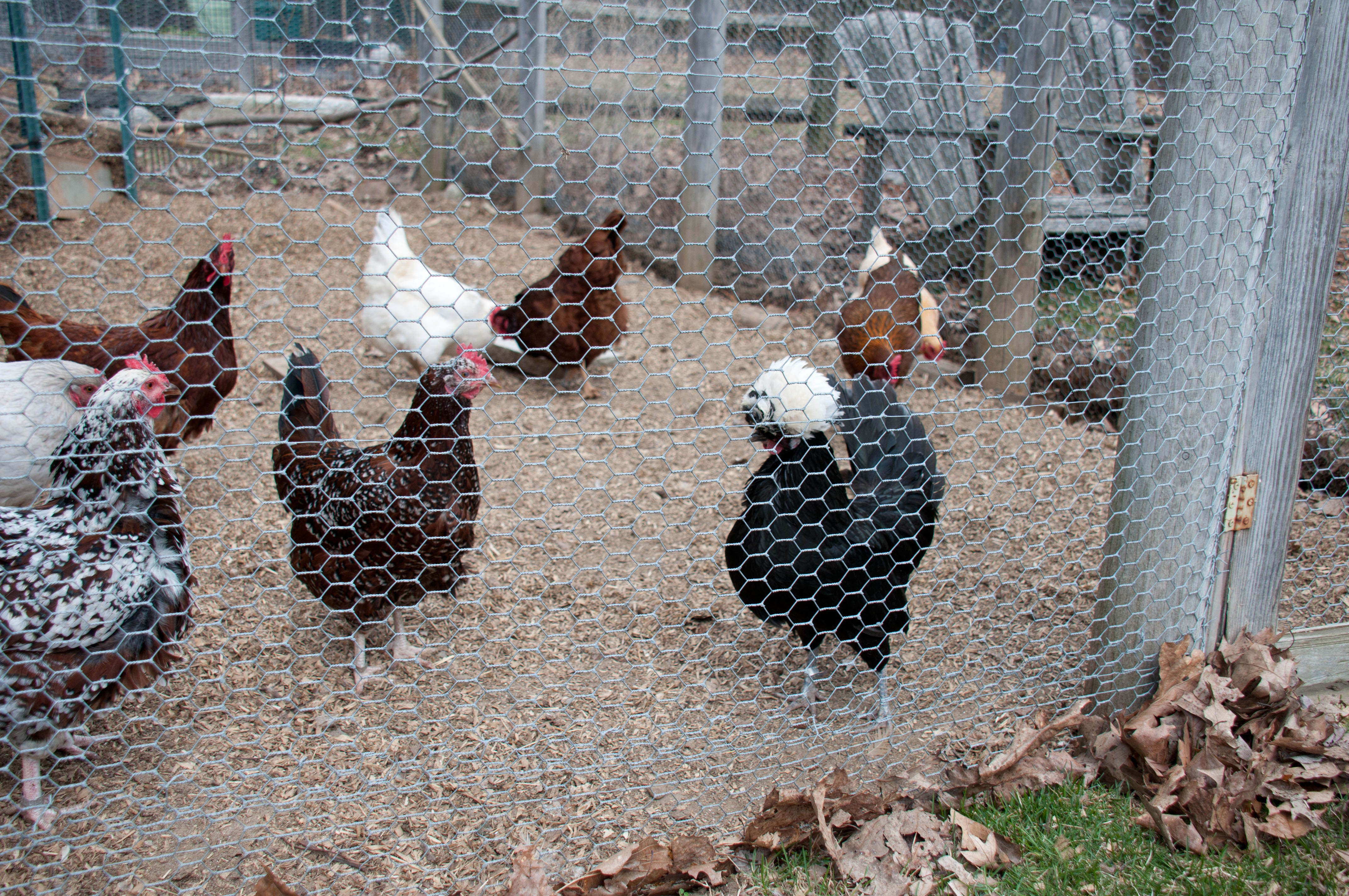 But, unlike Siouxsie, the Sussex understand that outright bloodshed isn't worth the effort. Siouxsie scurried off. The Sussex let her be. Siouxsie found her way inside of the coop and spent some (hopefully thoughtful, although I doubt it) time on the roost. She got down and ate and drank. She went outside and did not challenge any of the hens. What happened at nighttime was going to be the telling moment. Would Siouxsie integrate into the flock?
Sometimes, being clueless has its benefits. Siouxsie didn't hide in a nesting box. She didn't wait outside in the dark. She hopped right up onto a prime roost spot and squeezed in with the other girls. But she did keep her head down, which showed a modicum of sense. There she is on the left, next to Etheldred.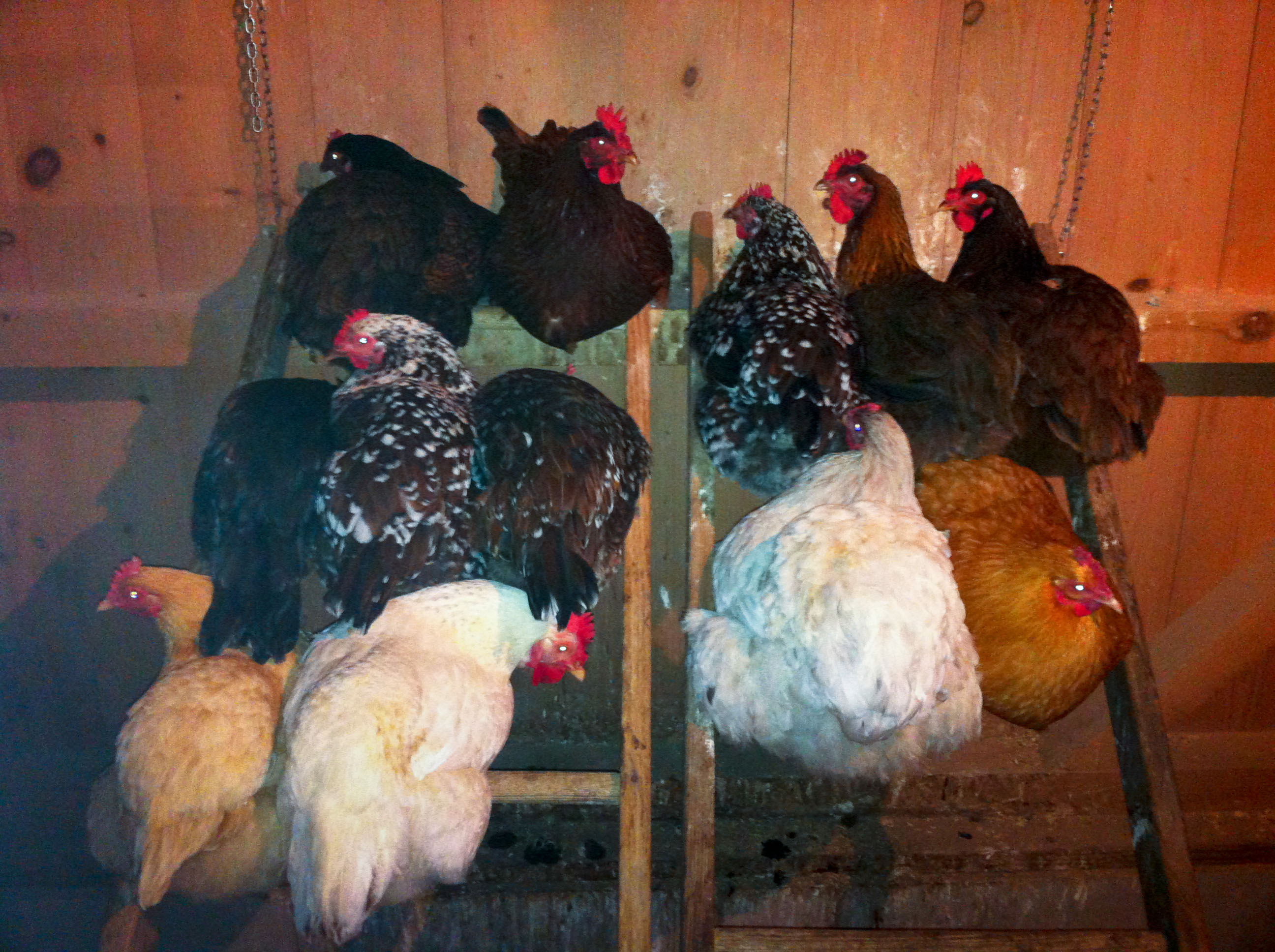 Meanwhile, what of Buffy? I kept an eye Edwina's reaction to her back in their midst. Edwina has pummeled Buffy in the past. But, that was only after Siouxsie had already drawn blood. Edwina came over, gave Buffy a cold stare, and then ambled away. Twinkydink, though, settled in next to her friend.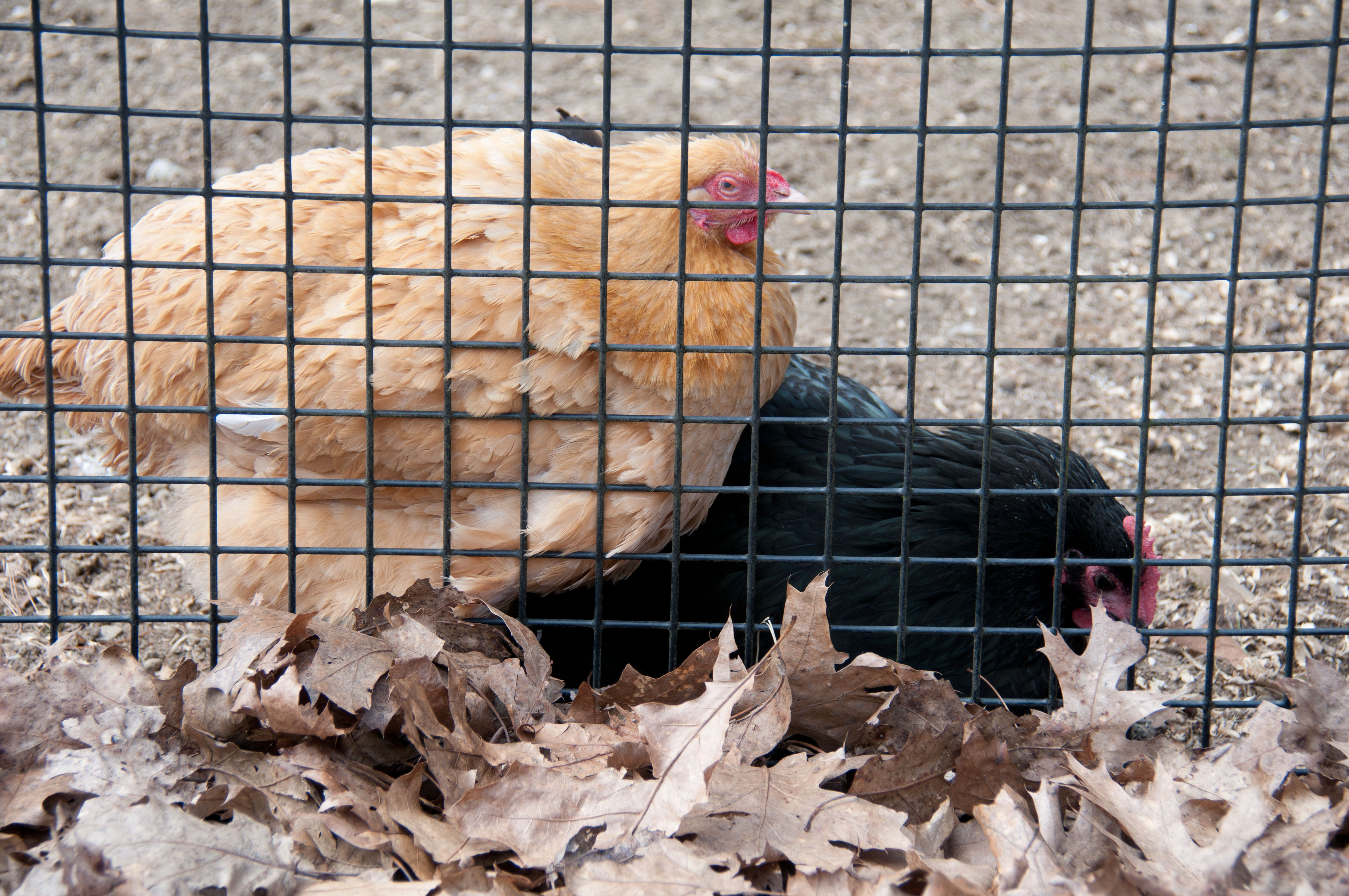 At night, Buffy managed to get onto the lowest roost.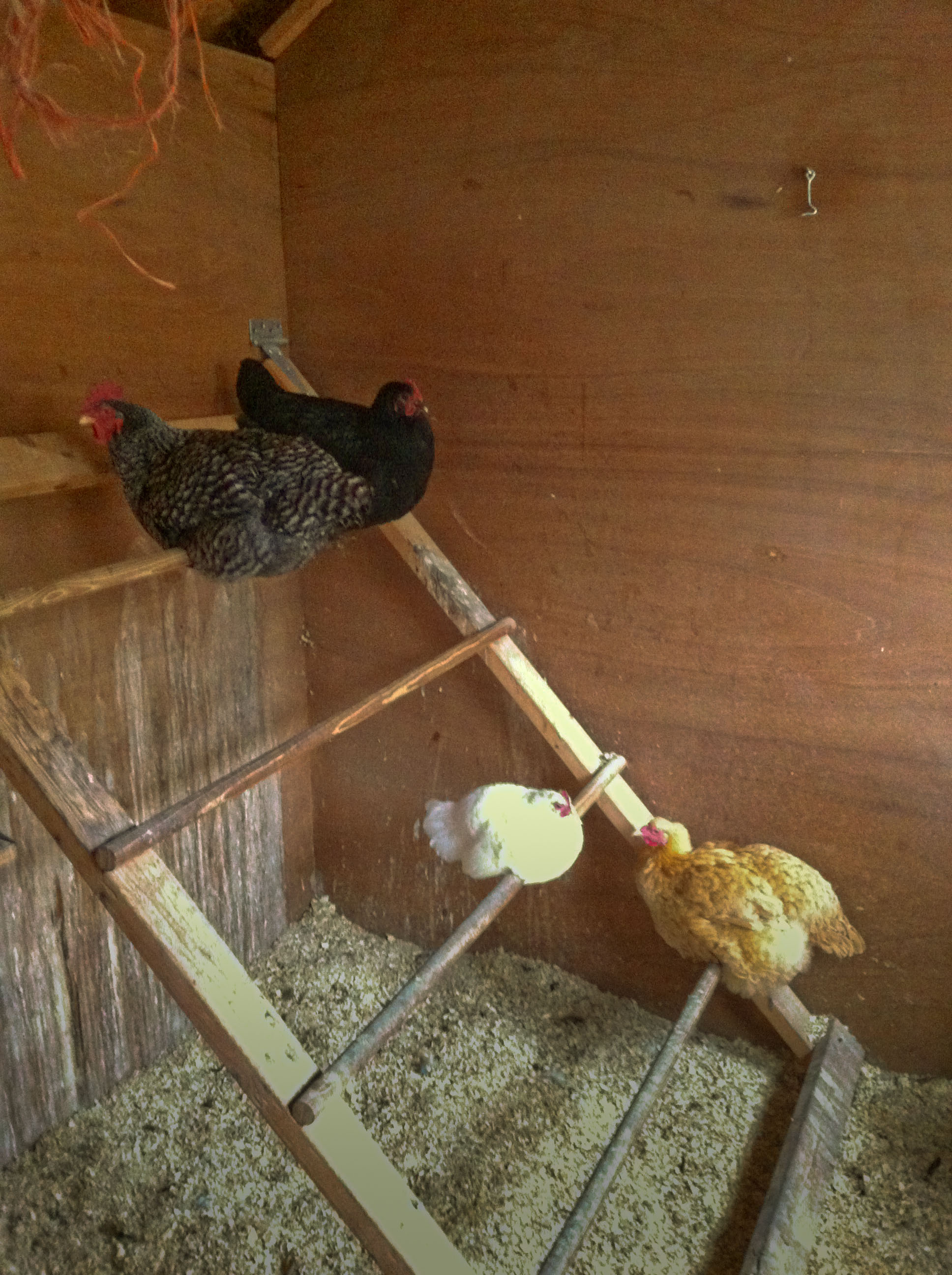 If Buffy's health takes another turn downward, I'll know because Edwina will attack. But for now, all is right in the Old Girl's world. And Siouxsie? She's fine. I saw her checking out a nesting box this morning. Does she have enough sense not to tangle with broody Topaz? Who knows? It will be lesson that she should learn!