This is what happens when you take goats out on leashes and hand-graze them on the lawn for thirty minutes. Just look at those bellies!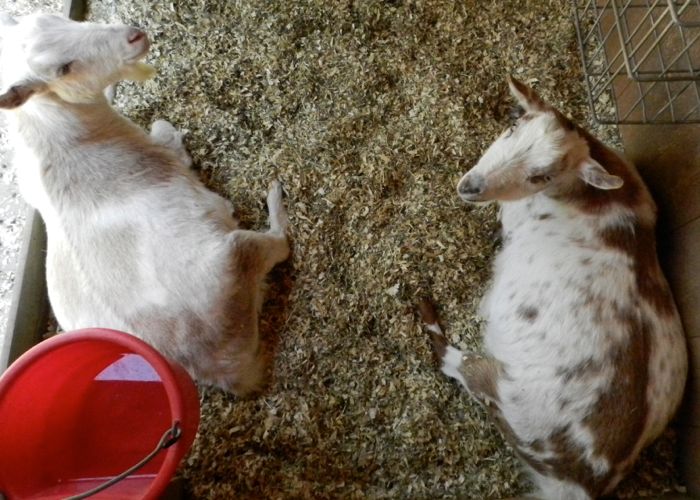 It takes an afternoon of cud-chewing and relaxing to digest what's in those round tummies.
Caper did manage to heft himself up for a scratch under his chin.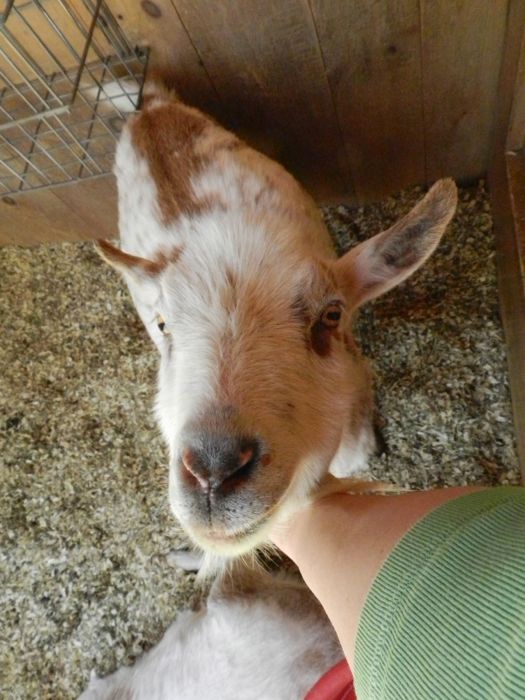 Goat smiles were accompanied by goat burps. It was a very good goat day.