The other day a visitor walked across the lawn.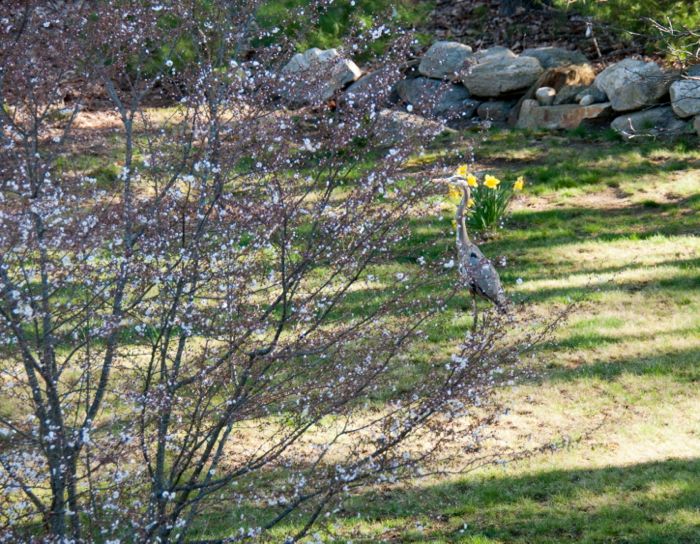 The Great Blue Heron is a strikingly interesting bird.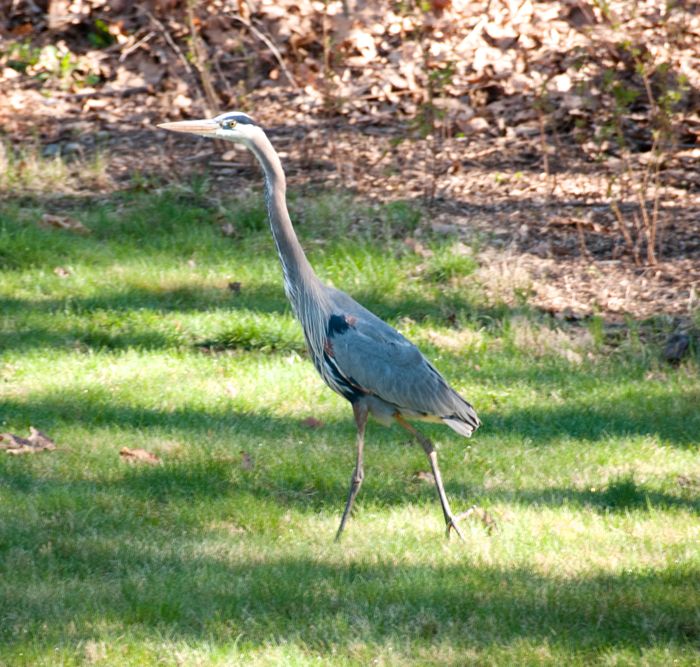 The heron has come to eat the fish and frogs in the Little Pond. Lily won't allow that. As elegant as the Great Blue Heron is on it's tall legs, it is awkward as it lifts off into the sky to fly.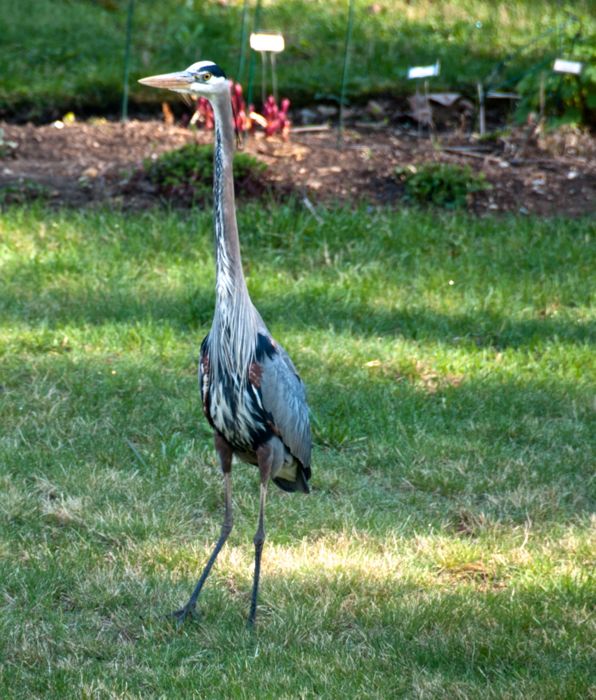 So, I give the heron a head start before I release Lily.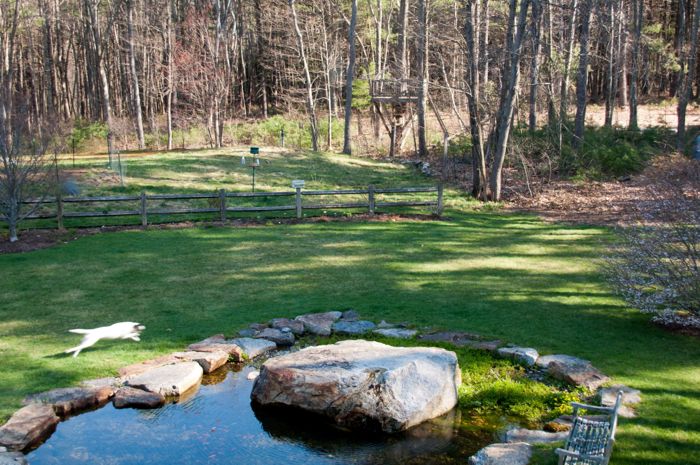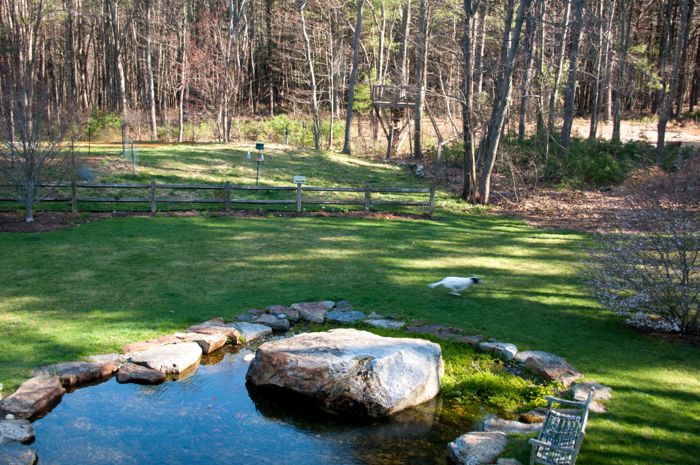 Steve did some measuring and computations. Lily was running at 20 MPH.
Go, Lily!
Good-bye heron!