There's a lot going on here!
I've got a number of events coming up. Here's a few highlights: On Tuesday I'll be at the Dover-Sherborn High School, giving a Backyard Chicken Keeping Class. You don't have to be a resident, so if you're nearby, sign up! On Saturday I'll be at the Concord Library with a chicken for a storytime. Drop in! At the end of March I'll be in AUSTIN, Texas and hope to meet some of you there. For those in the Boston city area, I'll be giving an Urban Chicken Keeping talk in Somerville in April,
I've scheduled two Chicken Keeping Classes here at my home. April 27 and June 8. Class size is limited, and these programs always sell out, so make your plans now. For a current and detailed list of all of my programs, and links for signing up, see my Upcoming Events page.
Just for fun, I've added a product in my store. A tote made from the Purina bag. Only four available (until I buy more chicken feed!)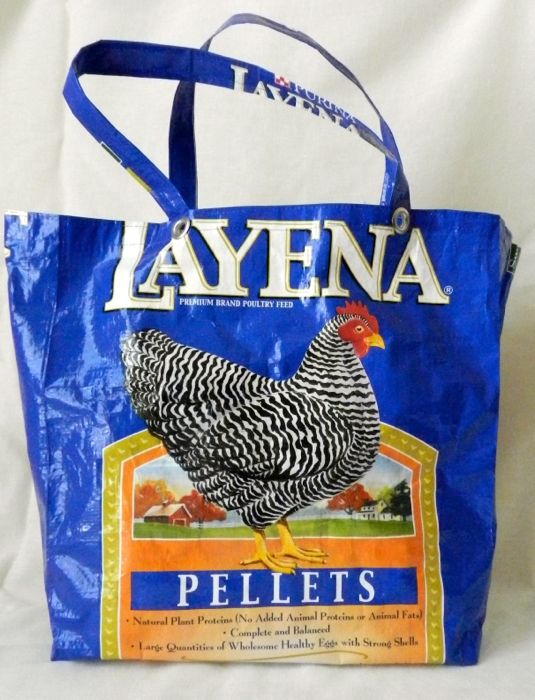 But, I have plenty of Vintage Chicken Photographs: 30 Postcards in stock.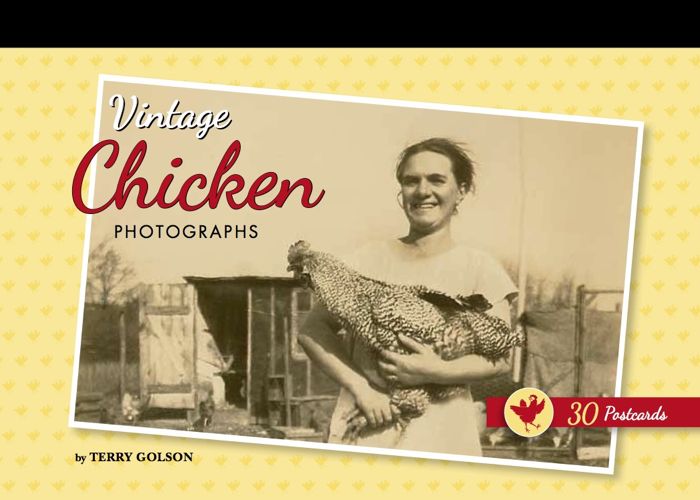 Meanwhile, it might not look it outside, but spring is coming, as is my order of 25 chicks. They're arriving April 1. I know that you're eager to hear my plans for them. The blanket of snow on the ground, and the weasel problem, has altered what I thought I'd do. I won't be using broody hens, but instead will install a heat lamp. They'll be in a brooder in the Little Barn. However, there will be a ChickCam. Details as soon as I've worked them out!
Along with chicks, I'd like to have get a rabbit this spring. Even with all of my chickens, it seems empty out there without one. There's a rabbit show in May that's not too far away. I've penciled it into my calendar. Who knows what I'll come home with.
On other news, my publisher has informed me that the egg cookbook will not be published until 2014. I had no say in this, and of course, it's frustrating. They might release the ebook this year. I'll keep you informed.
What else? Yesterday I collected 9 eggs from the 12 Gems. This bounty coincides with a luncheon being planned for our small town's library staff. One dish on the menu will be my deviled eggs.