Lily turns ten next month, and although she's still capable of running down a squirrel, she has her aches and pains. I've noticed that she's resting differently, with her legs stretched out instead of curled in, and she's shifting positions in her sleep. Lily was no longer fitting comfortably on the dog bed in her favorite spot by my office window. So, I made her a larger one.
The only problem is, Scooter thinks that it's his bed. Scooter has his own bed. It's the smaller blue one.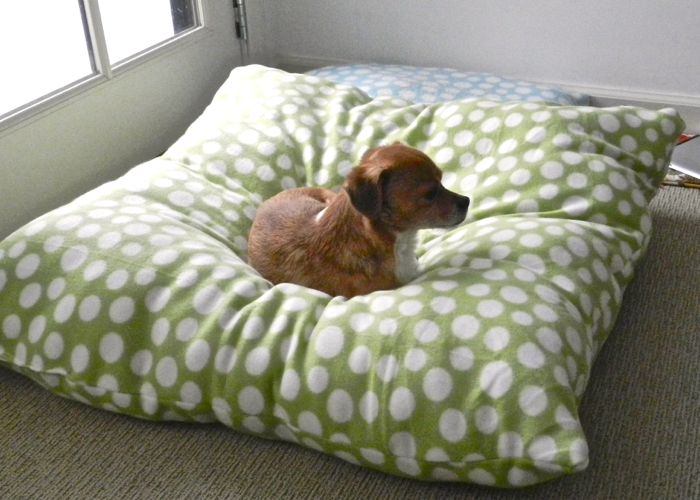 LIly's goal in life is to be a GOOD DOG. So, although she can face down foxes and wild turkeys, she took one look at Scooter and sadly went to a spot under the desk. This is her "calm down, you're barking too much" place.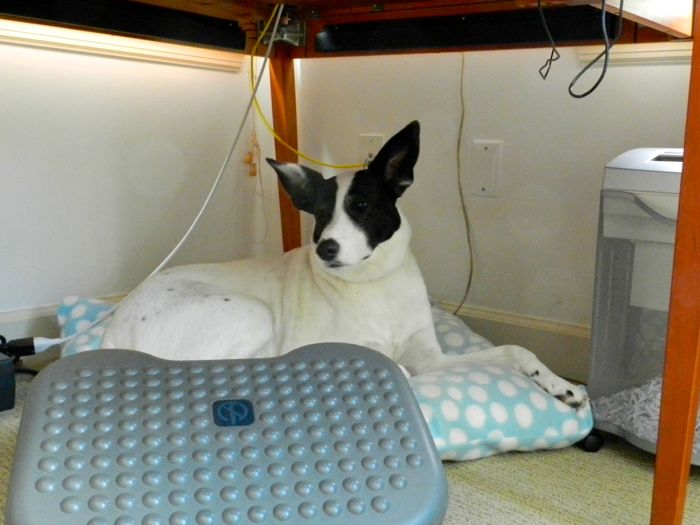 I
I, however, have no problem telling Scooter to get off of Lily's bed. Lily is thankful.
GOOD DOG, LILY.