I grow horseradish for only one reason: to make maror for Passover seder. It's a basic raw sauce: grated horseradish and beets, white vinegar and a touch of sugar and salt. It's delicious, but it's one of those foods that somehow I get a craving for only once a year. It's best when made with freshly dug horseradish. Horseradish is a deep tap root that spreads. That's why I grow it on the far side of my vegetable garden. I keep it in check by feeding the leaves to the goats. They love helping me garden!
This is my horseradish bed this last week of March: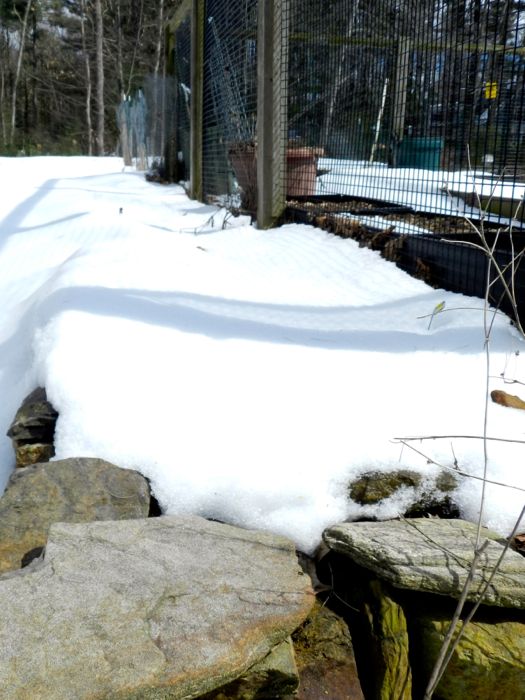 Obviously, I will have to buy horseradish this year. It looks like I won't be planting my peas the first week of April, either.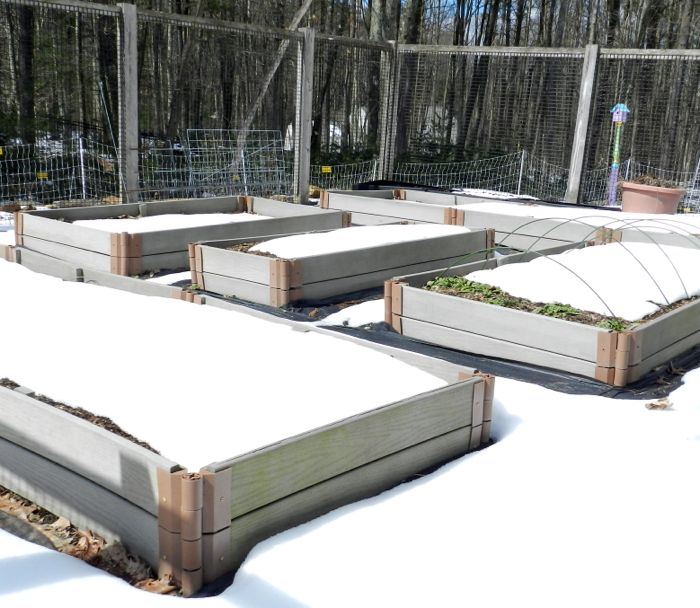 However, one sunny corner has warmed up enough to feed my dreams of rhubarb pie.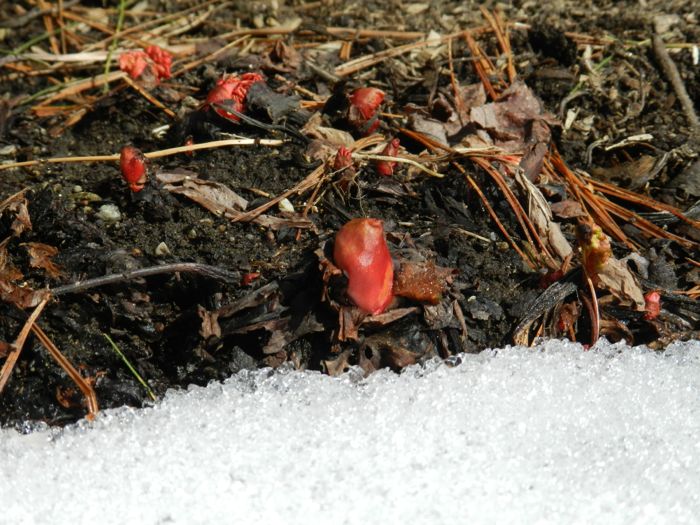 And one little dog knows how to make the best of a moment of sunshine. Do you see him?
Scooter says that yes, it is springtime.