We were expecting our chicks to arrive on Monday. However this morning the US Postal Service distribution center called and asked would we like to pick up our chicks today? Why yes of course! Steve and Jacob drove to Shrewsbury.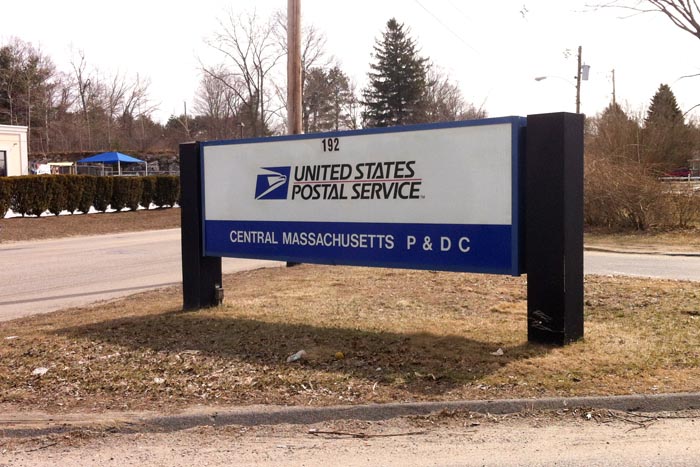 There were several chick orders.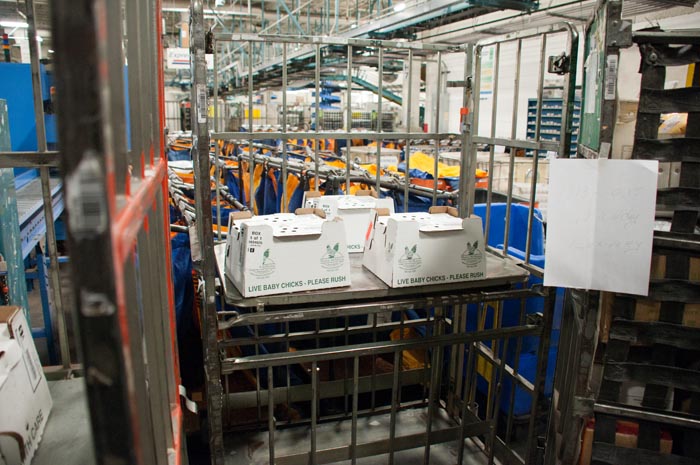 The worker said chicks have been coming every day. "And bees will be coming soon." Jacob took our order.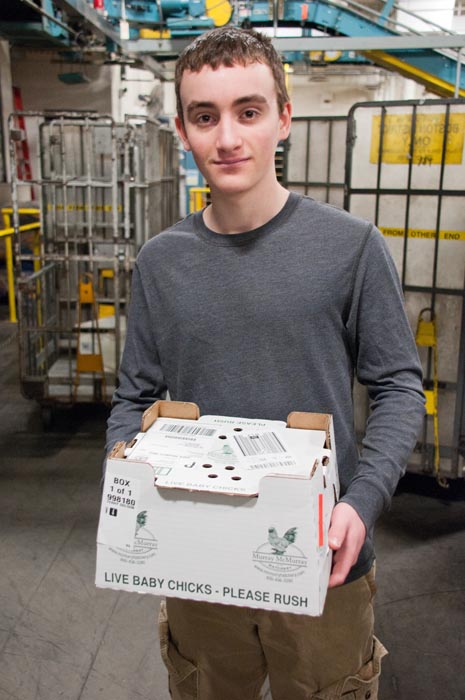 We could hear the chicks cheeping noisily and clambering about.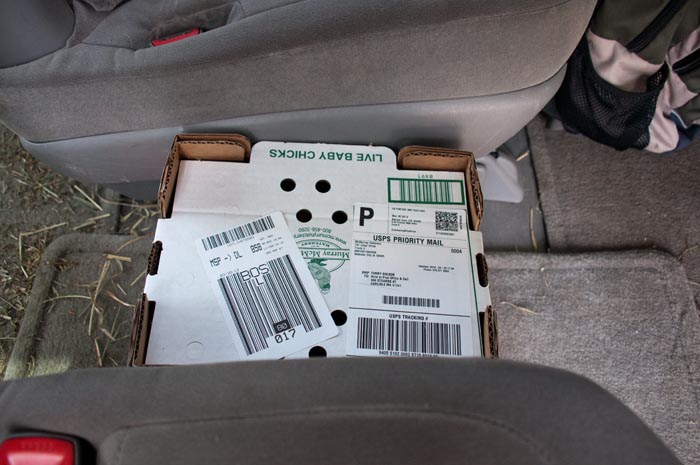 Almost there!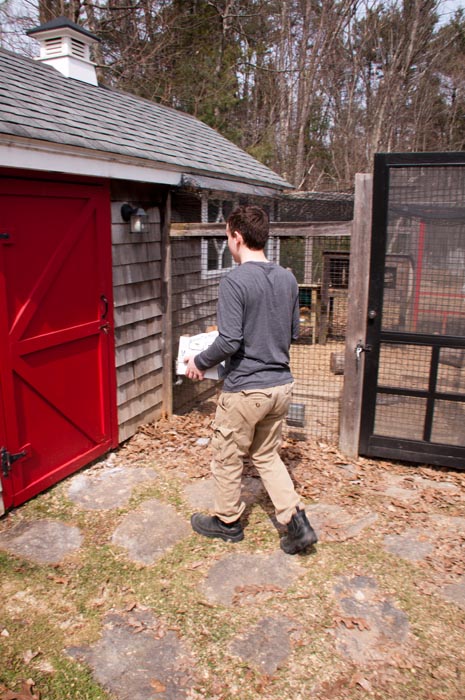 Twenty-six chicks! All alive and healthy.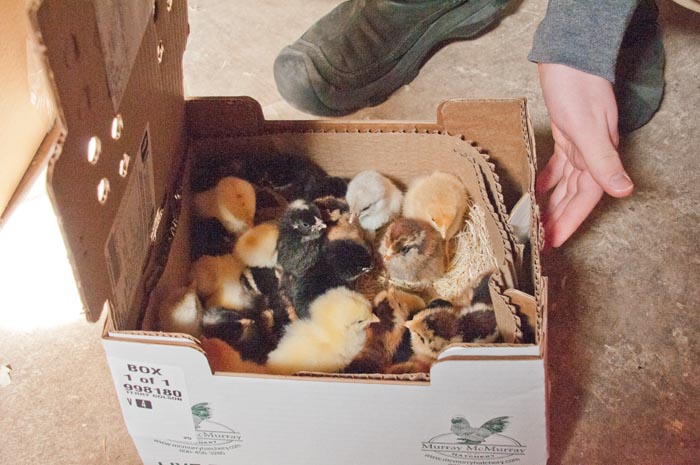 Each one is given a drink.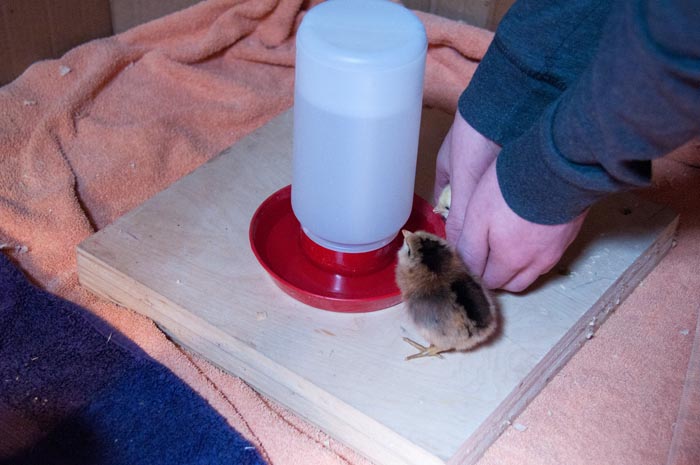 Welcome home!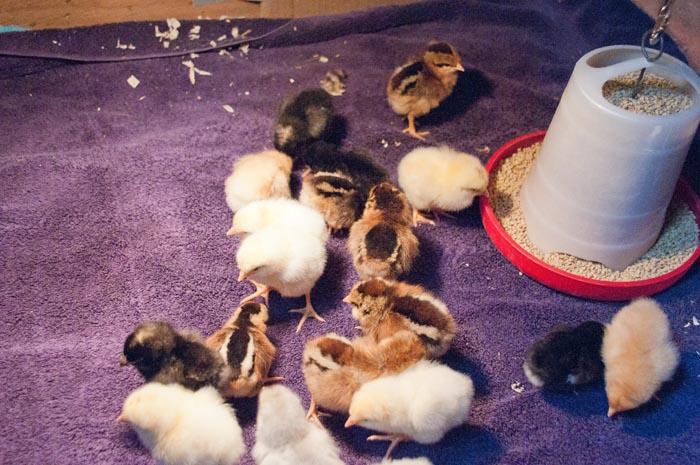 UPDATE: I am out of town until Tuesday, with sloooow internet service. I'll post more info after I get home.