There's still a lot of snow on the ground.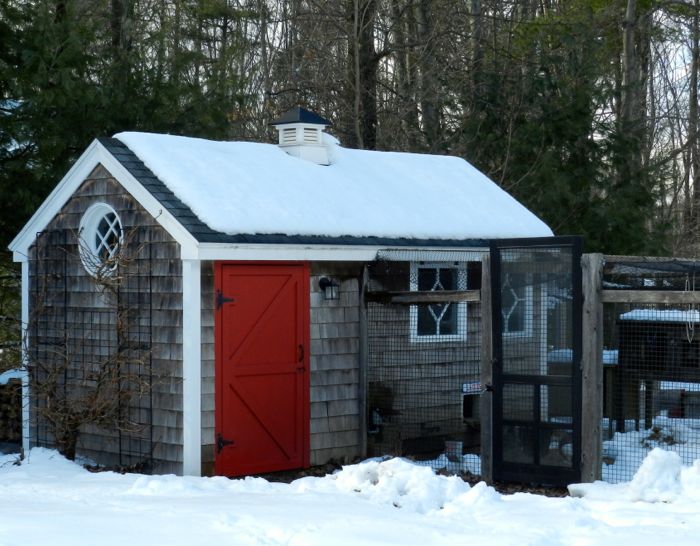 I've shoveled (and re-shoveled!) a space in the pen so that the old hens have a place to stand around outside. I've put down sand. I've given them logs to stand on. But, as you can tell by Betsy's careful stepping, it's still wet and not to their liking.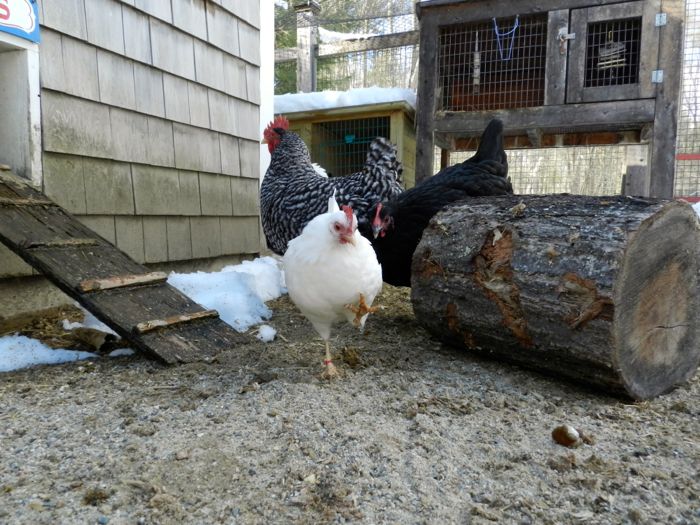 Buffy is feeling better, she's eating and drinking and her manure is normal. But she no longer has strength in her legs to stand for more than a minute or two, and there's no good warm dirt for her to sit in. Also, the snow has shrunk the usable square footage of the pen. In such tight quarters, the hens are sure to go after Buffy again.
But, Buffy doesn't mind. She is in her cozy retreat home. She can see everyone. They can see her and be jealous of her food (even though they have the exact same pellets in their coop.)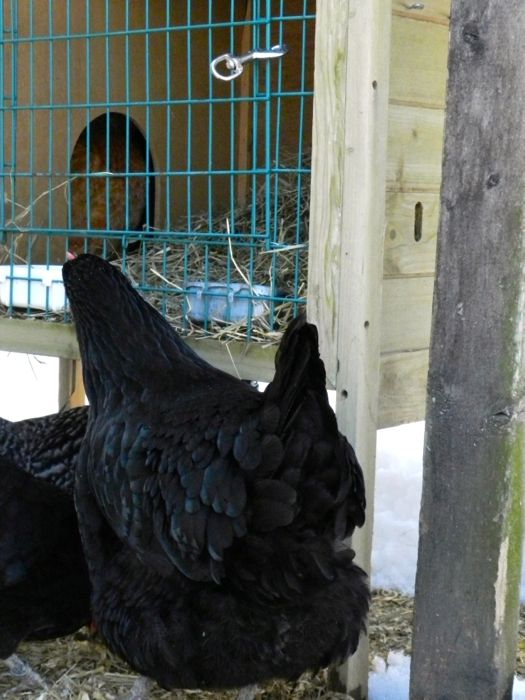 During the middle of the day, Buffy sits on the hay and watches the goings-on in the yard. The rest of her day is spent in the nesting box, sometimes peering out, and sometimes ignoring everyone.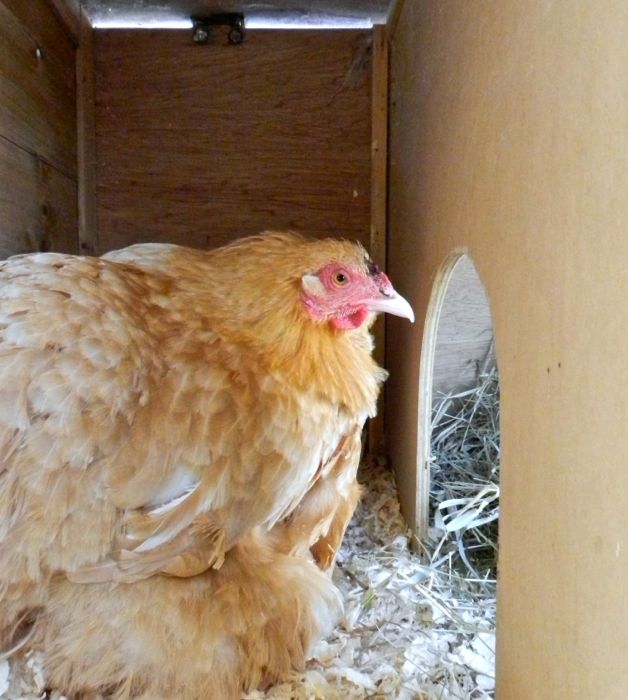 I wish it wasn't like this. It's more work for me than I'd like. The bedding requires daily cleaning and the water freezes solid at night. But, it will stay like this for awhile longer. Buffy is quite satisfied with the arrangement.