The hens housed in the small barn are retired. Buffy is ailing. Twinkydink and Edwina are ancient. Siouxsie is only four, but is a ditzy, unproductive Polish, who, for the last few months, has gone through bouts of labored, gasping, breathing. Betsy has worked hard in her day, visiting hundred of school children. She's now six years old and deserves her quiet time.
I haven't found an egg in the little barn for many months. In fact, the last was laid there on August 13. So, it was with some surprise yesterday, when I saw this: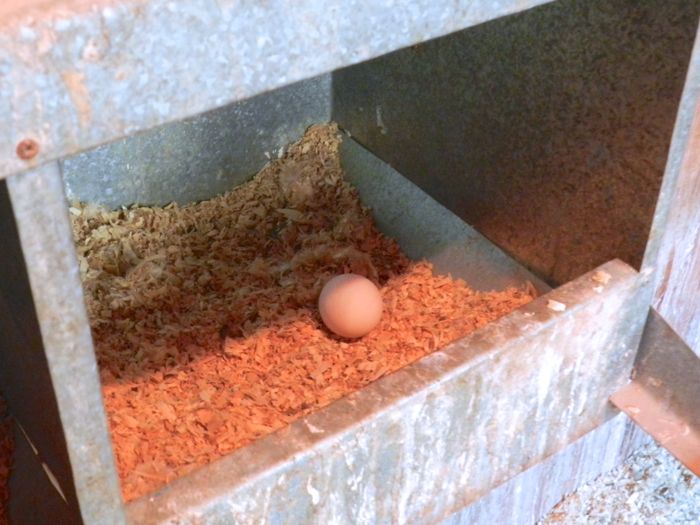 Who left this prize?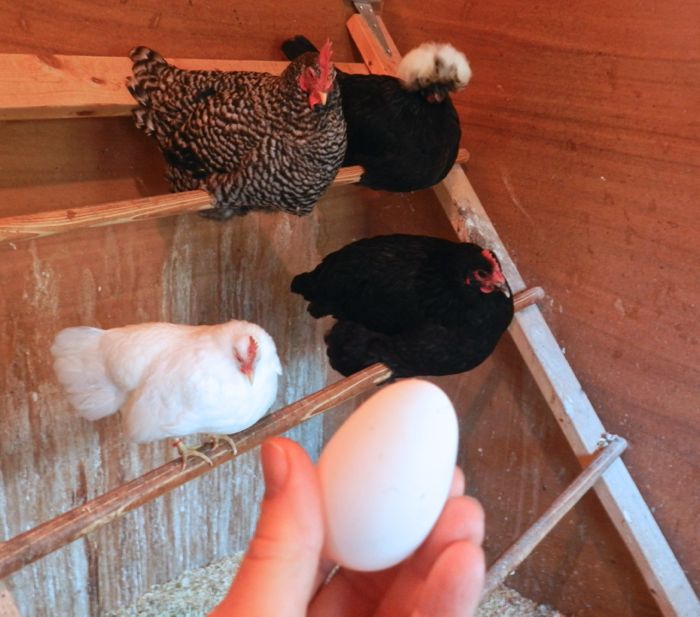 It was Siouxsie! She's the only hen in the flock that lays long white eggs.
Not that she cares or remembers.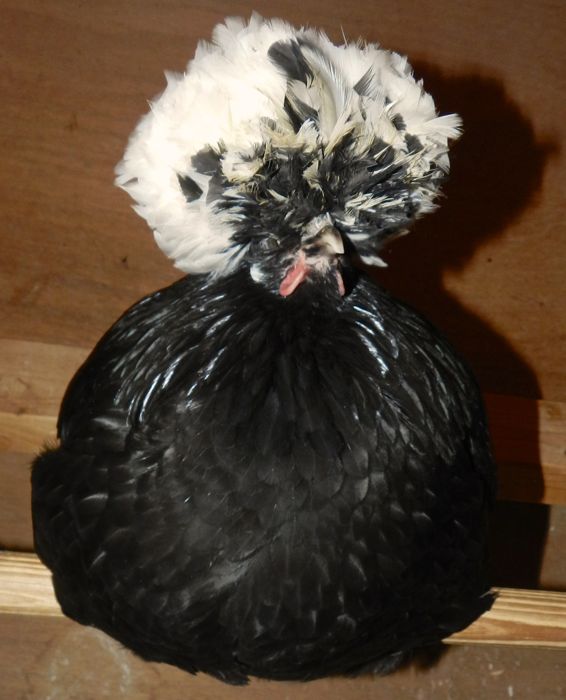 Anyway, thanks, Siouxsie!
Egg laying always picks up in February. I'm seeing more eggs from the Gems. Nonetheless, I'm not expecting many more eggs from the little barn, but who knows? Look who's been checking out the nesting boxes.