The snow continues to fall. There's already two feet on the ground, with drifts upwards of three feet. Last night, Scooter asked to go out to do his business and the wind was blowing so hard that he couldn't, tucked his tail between his legs, and ran back indoors.
Early this morning, Steve went out to shovel a path for the dogs. Lily took one look around, didn't even step off of the porch, and asked to come in. Scooter remained on the couch, with eyes squeezed shut, willing the storm away.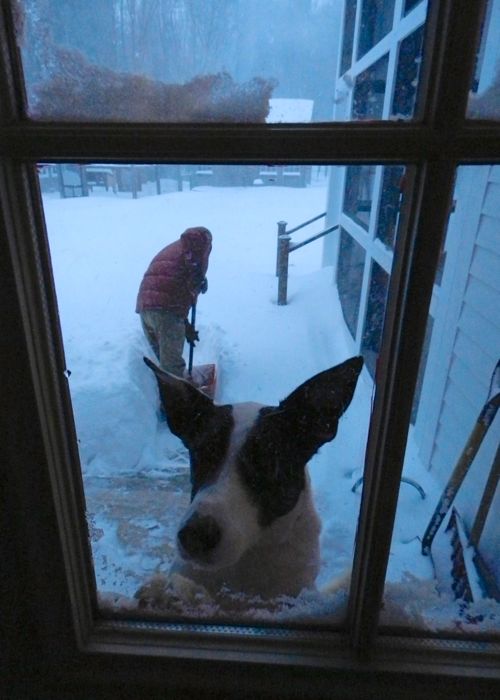 Steve kept shoveling.